The Woody jar combines the Paşabahçe quality with the natural and soft texture of bamboo, embellishing kitchens. The cylindrical jars are perfect for healthy and long-lasting storage of all dry foods from corn flakes to pulses and nuts.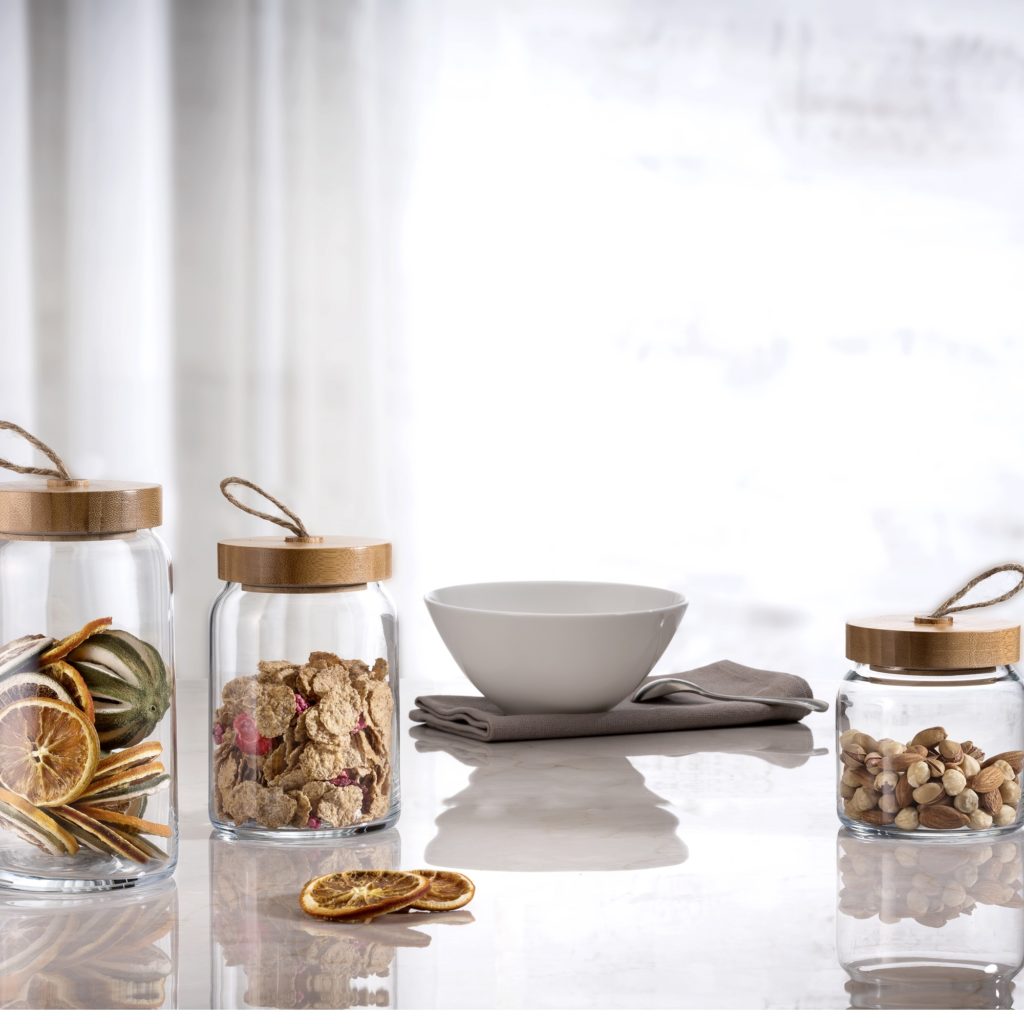 The stylish Woody series, offered in three volumes, is a natural, chic and functional alternative for home and professional kitchens.
The vacuum lid of the Woody keeps the food fresh for a long time, makes it ideal for cafés, bars and restaurants. The jars appealing to the eye as part of the decoration serve as a safe and enduring container for snacks served with coffee.
The wicker handles on the elegant bamboo lids add a modern look to the jars while ensuring easy opening. The stylish and functional Woody jars with bamboo lids bring the beauty of nature to the kitchens.
Click here to discover the newest trends in home essentials category!
Stay in touch to follow the newest trends and tap into the world of the leading designers! Subscribe to our newsletter!