The tradition of the afternoon tea dates from the Victorian era. As the story is told, an English duchess in the mid-1800s devised the ritual as a way to bridge the hours between the midday and evening meals. She began inviting friends to join her and this casual gathering evolved into the afternoon tea tradition, at one point a veritable British institution.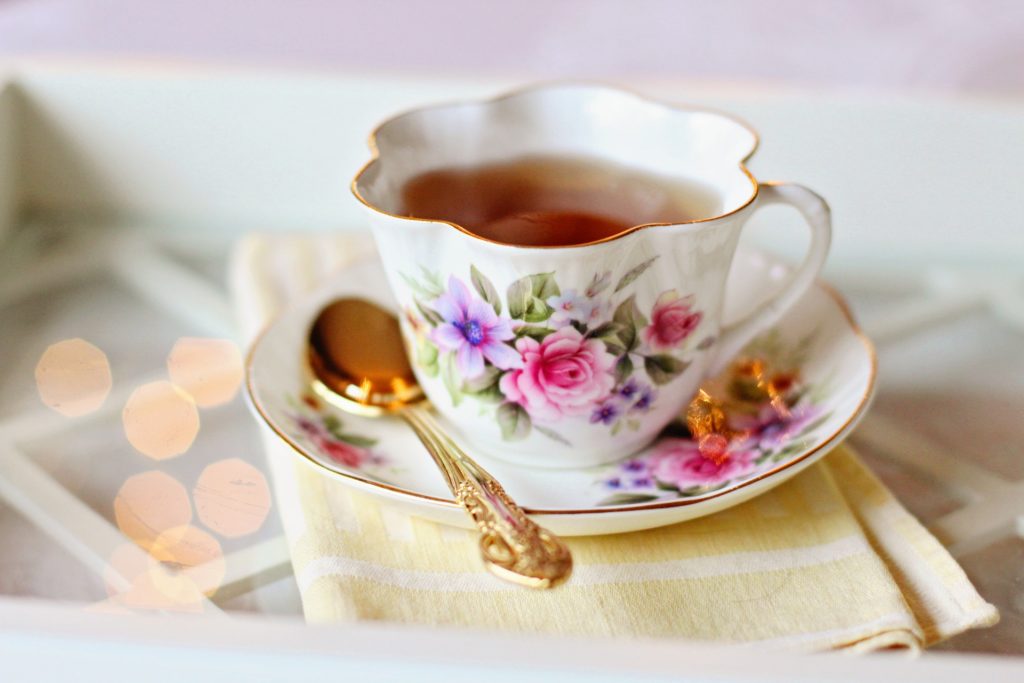 A two-hundred-year-old tradition moving from England around the world …
In 1800s England, meals were consumed just twice a day. As the social significance of evening invitations and dining grew over time, the evening meal began to be served later and later. The extended time between meals led to the establishment of a new practise – the afternoon tea – which became itself an event among the English aristocracy. This tradition eventually took root among the rest of the population and is now known globally.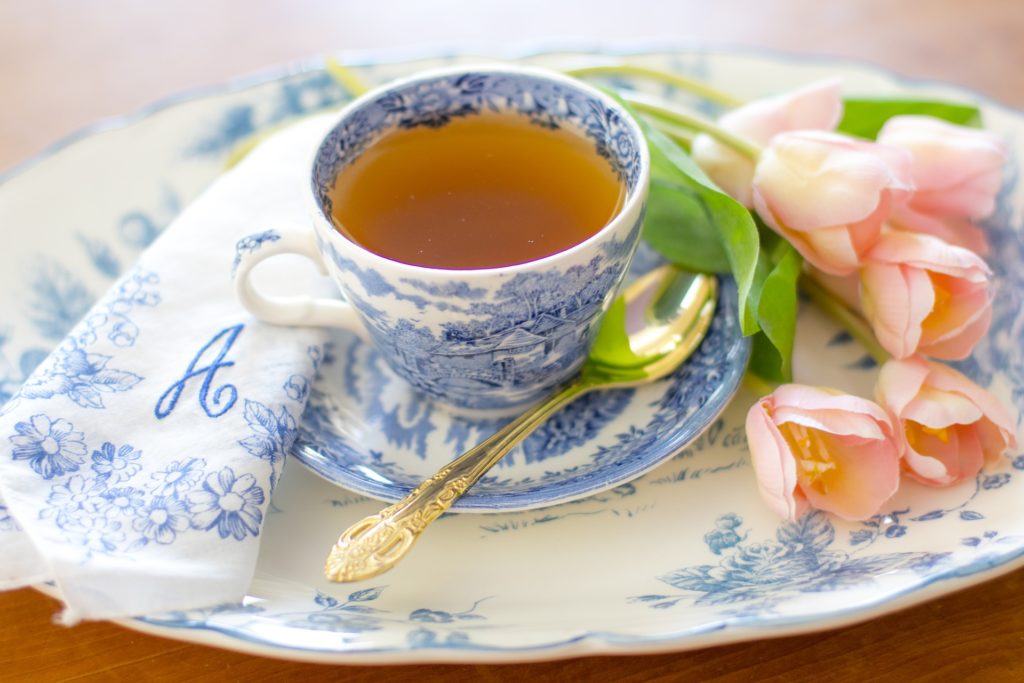 The Toile de Jouy patterned classic teapot and cup, along with a small, embroidered tablecloth, present a classic English tea-time image …
As afternoon tea became a habit for certain segments of English society, the invitations and other accoutrements around the ceremony grew into their own industry. As a practise coming from the royal family, the presentation and settings of the afternoon tea have always been significant. Hosts took great care to present only the most elegant tea and service settings at these events.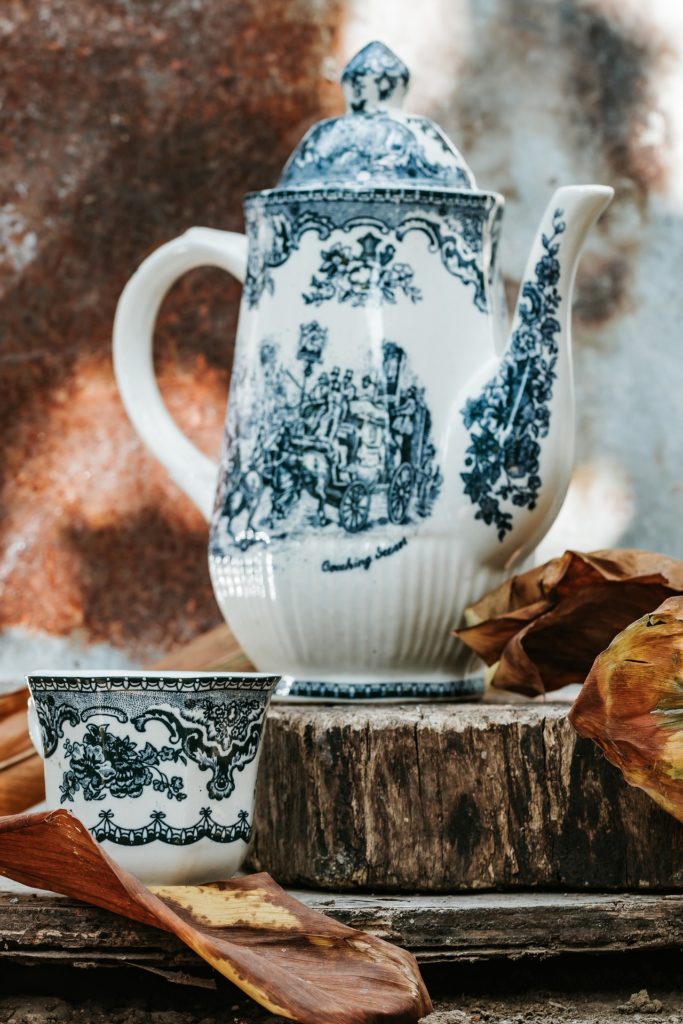 Both the designs and presentations for this special hour have emerged over time. Toile de Jouy patterned or classic cut teapots complement other table settings, including cups, saucers and serving dishes. Handcrafted porcelain cups in a variety of patterns and designs, have become an indispensable accessory, especially in western culture.
Snacks that could be eaten by hand were preferred for the formal afternoon tea. These could include scones and macarons, as well as delicate sandwiches. Thus, presentation dishes and elegant napkins were as important as the tea services.
While each culture has forged its own customs in terms of service and tableware, the afternoon tea still continues along the same principles and with the same care. With a 200-year tradition of harmony and aesthetics, tea sets, teapots, napkins, footed service sets and flowers are still important in creating a welcoming atmosphere for this deep-rooted celebration of the mid-afternoon break.
Discover the story of porcelain.
Discover the latest trends in desktop presentation tools.