Güral sees its porcelain products as a craft and an art beyond tableware. Stylish and durable products, created since 1989 by blending centuries of traditions and craftsmanship with the contemporary production techniques of Anatolia, continue to bring elegance to tables.
Offering collections that manifest years of experience in porcelain creation melded with distinctive patterns and colours, the wide and continuously developed product range consistently brings a fresh look to tables. Today, exporting its products to 52 countries worldwide, Güral Porcelain is among the largest brands in the world, as well as in Turkey, in the production of high quality porcelain.
Güral Porcelain offers collections that include products suitable for every taste and every home, from stylish tableware to breakfast sets, and from coffee suites to ceramic objects.
DigiBone Collection Elegant | Extraordinary Touches For Tables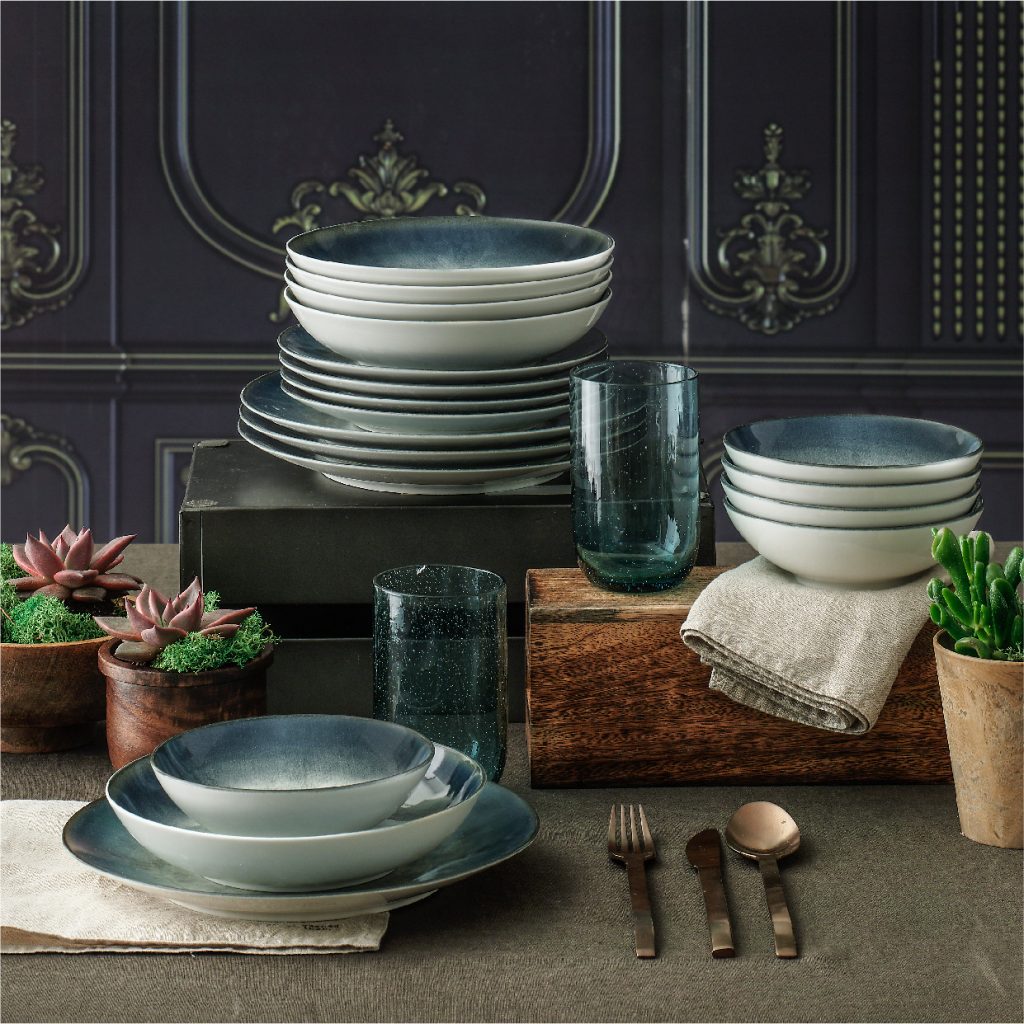 Güral Porcelain advances its perspective beyond the classical porcelain approach with the Digibone Collection series.
Working with bone china techniques and uniting unusual textures with real, natural colour tones, the series makes a difference on tables with its durable structure and unique forms.
The DigiBone Elegant dining series carries natural touches to tables with an elegant and smooth design and the natural breeze of mint green. Mint green, emerging as the year's most fashionable colour, has become a favourite in kitchen décor as well.
An exclusive series that illuminates breakfasts and afternoon teas…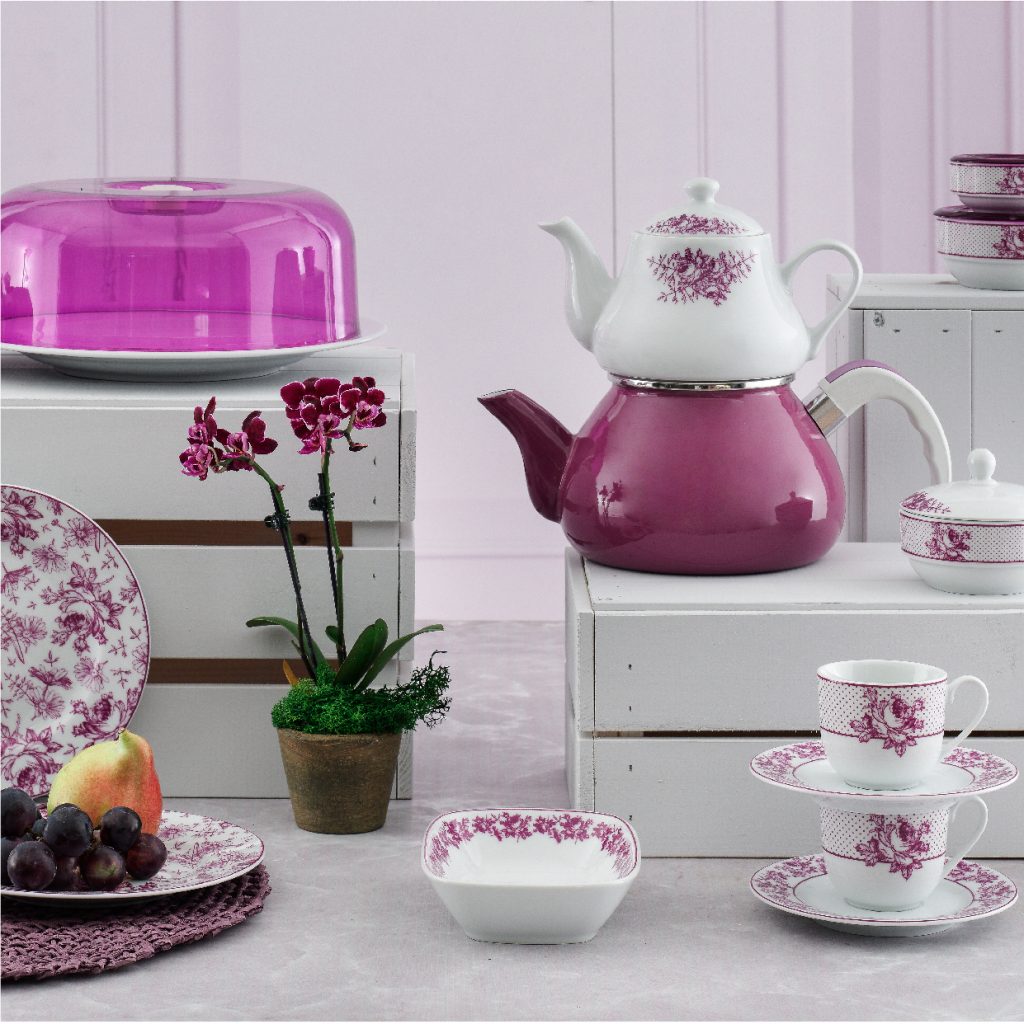 This breakfast series, designed with tiny floral patterns and vibrant shades of plum, brightens kitchens and transforms breakfasts and afternoon teas into events.
Consisting of 44 pieces – from a cake plate suitable for daily use to the saltshaker – the set offers a full complement to tables. This series is the perfect start to a light, bright day.
Atina Coffee Set | Elegant Details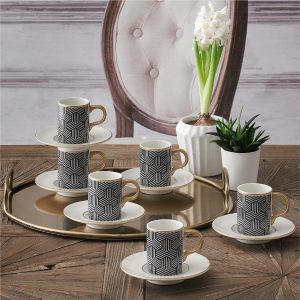 Coffee presentations, therefore, hold an important place in our lives and hearts. Accompanying both our most profound conversations and our lightest moments, the coffee set is as important as the beverage itself.
The Athens coffee set, featuring stylish details processed with meticulous precision, takes the presentation to another level with its modern lines and gold details. Coffee presentations offer unique elegance in these special coffee sets produced by Güral Porcelain.
Artisan | Hand-Painted Products
Attracting attention for many years with its stylish designs, Güral Porcelain brings the elegance of porcelain to living spaces, featuring sophisticated designs that take porcelain out of the kitchen. Finely processed and produced using new techniques, the Artisan collection features durable, stylish porcelain for home decor. The Artisan collection merges the past and present into an innovative series with modern touches, transforming the spirit of the home.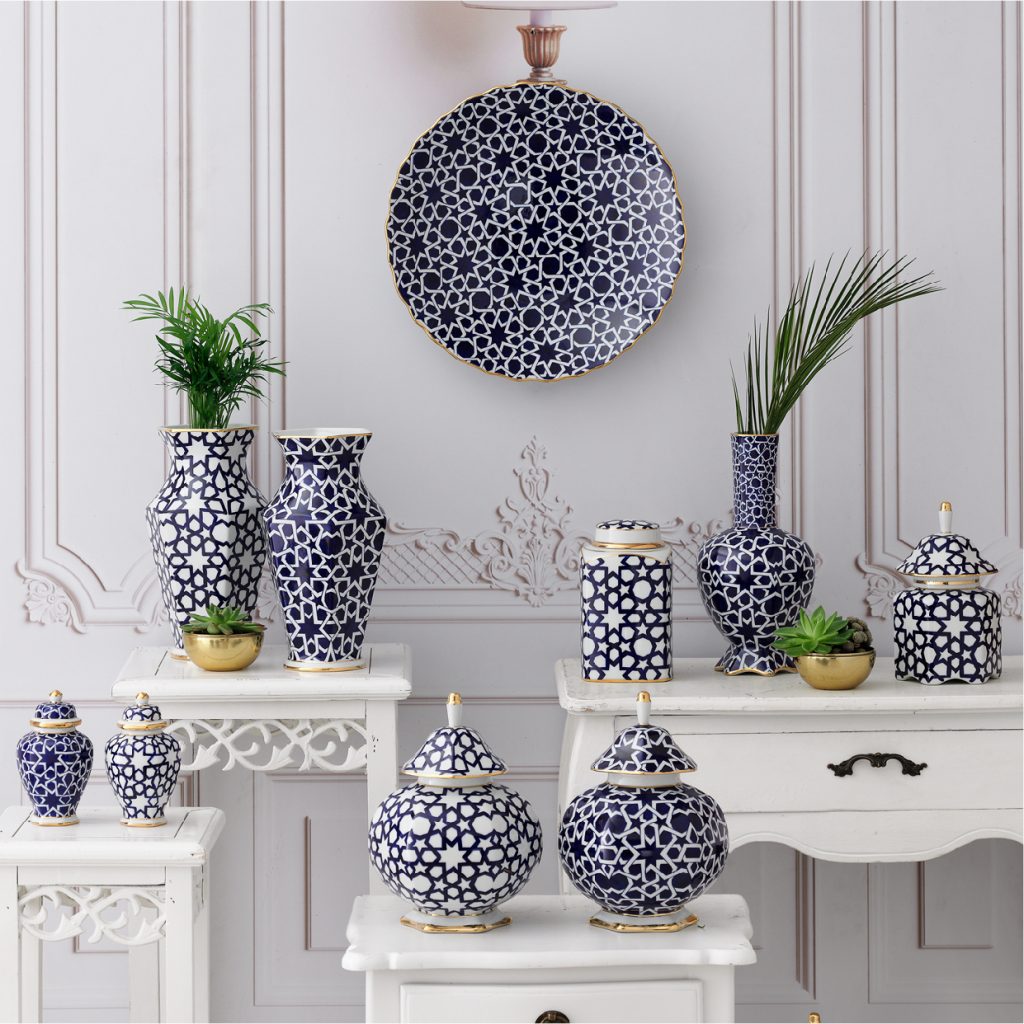 Classics That Never Go Out Of Style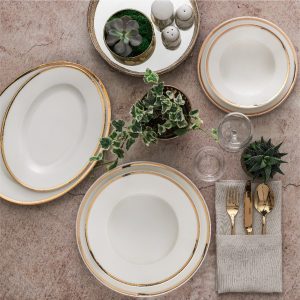 Güral Porcelain, manufacturing long-lasting durable porcelain for decades, offers timeless patterns that become instant classics.  
The series features simple, stylish presentations with an aesthetic understanding combined with flawless designs and forms: an elegant design that complements everyday tables and completes dinner parties. This elegant series, indispensable for anyone who loves simple and elegant touches on tables, catches the eye with fine gold details and enduring design.
Güral Porcelain | Products Passed From Generation to Generation
Güral Porcelain sees porcelain as a cultural heritage and, thus, endeavours to create collections that will be passed from generation to generation. Closely following global trends and prioritizing environmental sensitivity, the Company's R&D investments are directed towards enhancing and contributing to porcelain culture. Maintaining its success nationally and globally, Güral Porcelain continues to create timeless, enduring products and collections blending traditional hand-made techniques with new technologies.
Stay tuned to follow the latest trends and explore the world of leading designers! Subscribe to our newsletter!