"Neva is a bold brand. We love doing what hasn't been done. Perfect Combines sets us apart from the rest."
Can you describe Neva, and the brand's production strategy and vision?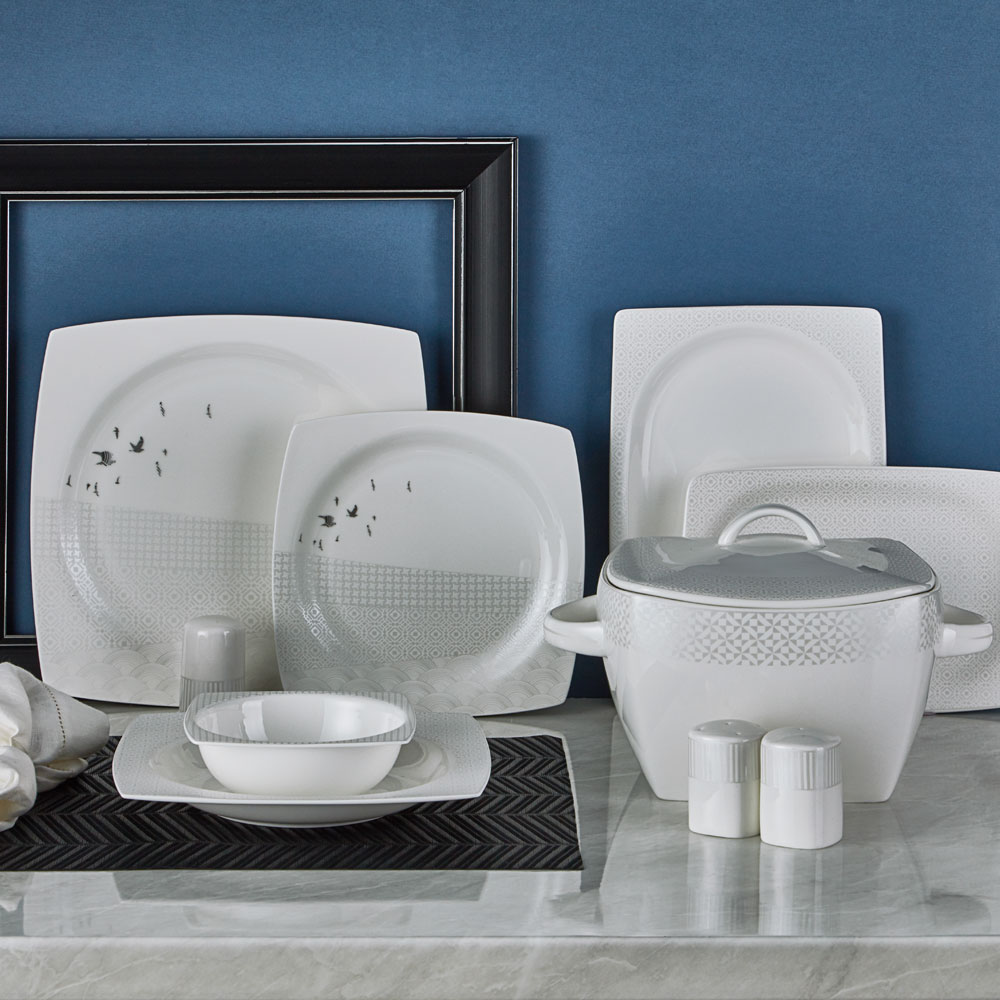 As Neva, our brand vision is to be the one of the leading brands in table and kitchen fashion, and to be the brand that comes to mind especially for young women; this is also the foundation of our design and production process. In designing and producing our lines, we adopt the most important feature that distinguishes us from the glassware market, which is that Neva is the 'combination' of design and product philosophy. Because we know that, just as we – as women – curate our outer appearance, we seek that same harmony in our kitchens and on our tables. In this context, we follow upcoming trends and designs in our new products.
Neva is often noted for its special collections. Will we see new collections?
New collections are being produced and these will move in a slightly different direction from current collections. Our Perfect Combines line, based on colours, created a significant transformation in the market. Additional collections will take transformation to an even bolder place. In 2021, every woman's view of her kitchen and table will change.
Can you discuss the creative process behind your unique designs? Which customer group is your target audience with regard to the colours and other elements of your designs?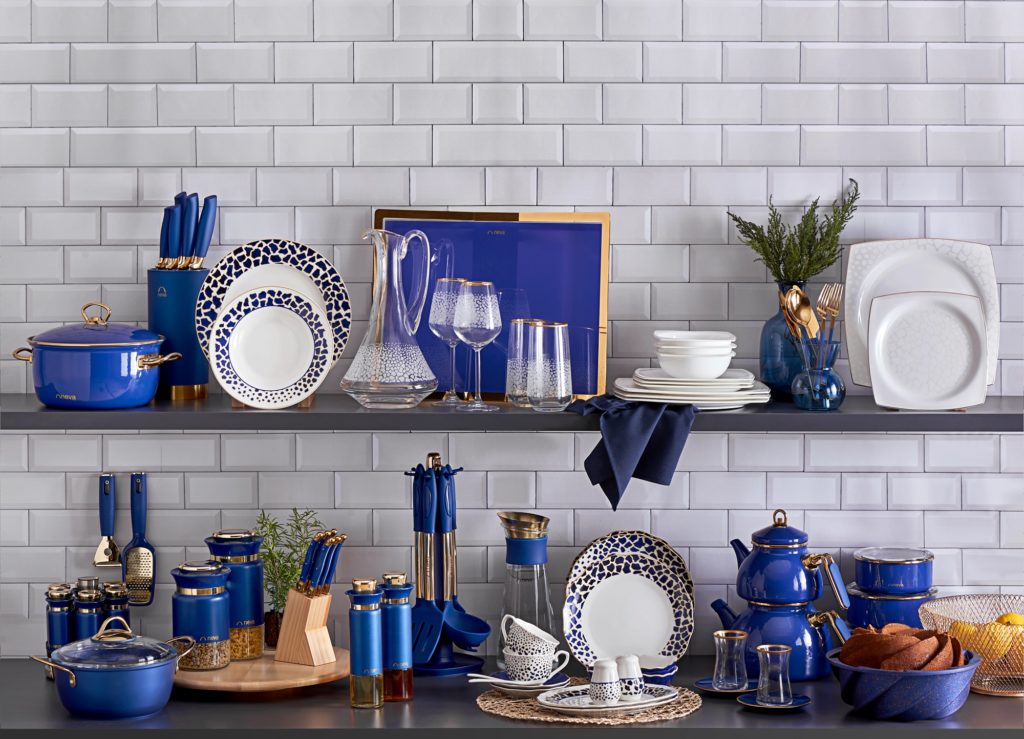 Our main target audience is young women who are preparing to marry. Therefore, we believe we need to know these women better. Research conducted by Neva revealed that young, engaged women seek to express their personalities in their kitchen and tableware. These findings drove the creation of Perfect Combines: the line offers a whole and relatively pre-prepared world for women to express themselves.
First, women want to see trendy pieces in their kitchens, thus we follow the most current trends in global fashion. As you know, our series features colours. We conduct colour analyses and evaluate various trends to determine our colours. For example, the classic blue hue used in our 2019 Yakamoz line was the Pantone Colour of the Year 2020. Also, each colour has its own stories, which allows women to personalize combinations. We create our designs inspired by the spirit of the selected colour, and we process those colours on all table and kitchen products. We offer exactly the same colour across a number of materials – we're talking about dozens of materials here and it's a very demanding process.
What distinguishes Neva from its competitors?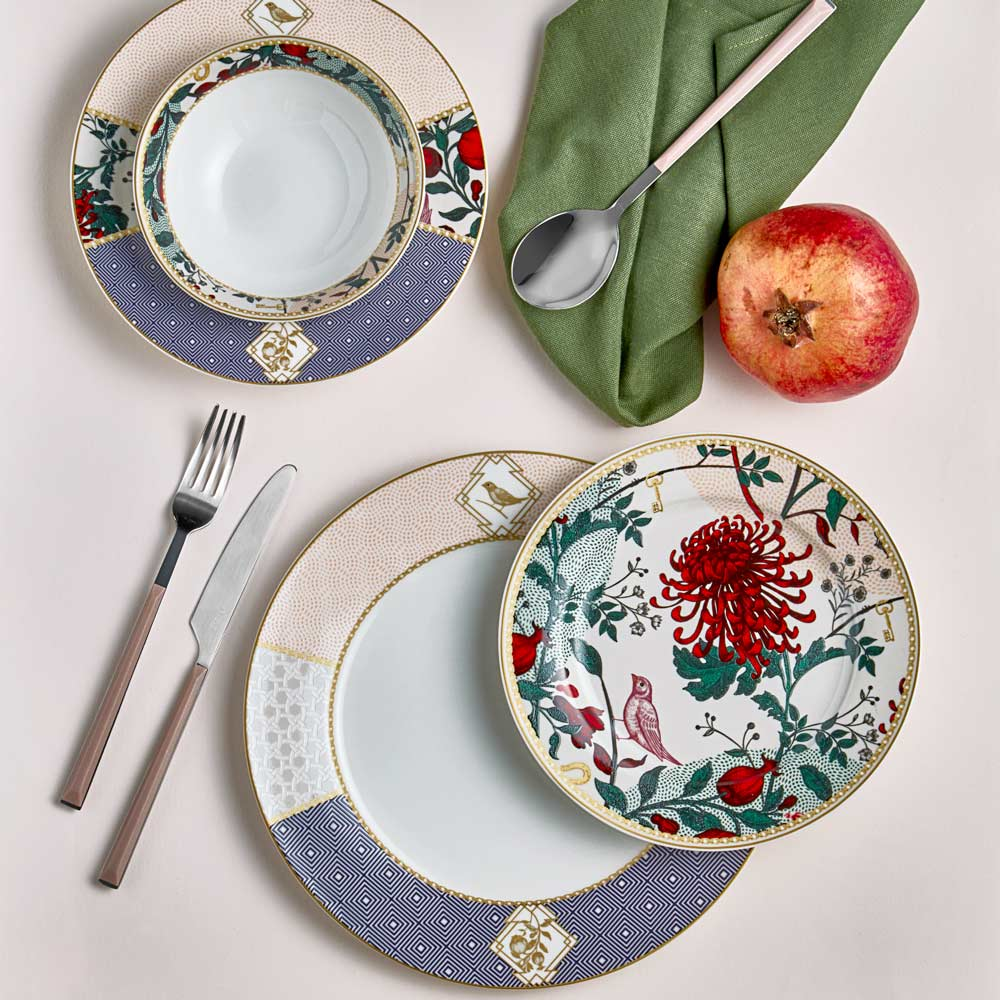 First, Neva is a bold brand. We love doing what hasn't yet been done. Our Perfect Combines set us apart from the rest. Thanks to Perfect Combines, future brides do not have to worry about colour compatibility or complementing table presentations. The line enables them to decorate tables and kitchen easily and as a whole, in their own style. This frees brides' time for other pursuits!
What are Neva's future plans?
We plan to expand Perfect Combines. Also, we will increase the number and variety of products in our combinations and lines. We have porcelain pattern designs suitable for different styles in each combination; we will deepen the richness of our original design products. Also, we have a few more innovations in store…but let those be a surprise for now!
Stay in touch to follow the newest trends and tap into the world of the leading designers! Subscribe to our newsletter!