Lifestyle icon Martha Stewart will headline the line-up of celebrity chefs appearing in the Gibson Homewares-sponsored Cooking Theater during The Inspired Home Show March 5-7 at McCormick Place in Chicago, the first in-person gathering of the industry's premier marketplace since 2019.
Joining Stewart in the Cooking Theater will be veteran celeb chefs Rick Bayless, Gale Gand and Fabio Viviani, along with first-time appearances by actress Tia Mowry, YouTube chef Andrew Rea of Binging with Babish, Meredith Abbott of Sur La Table, Will Brown of Cutthroat Kitchen and MasterChef winners Gerron Hurt and Kelsey Murphy.
The chef demonstrations will begin at 11:30 a.m. on Saturday, March 5 and continue through Monday, March 7. During the three days of presentations, national and local celebrity chefs will be demonstrating their culinary talents using products that can be found throughout the Show. The Cooking Theater, located in the Dine + Décor Expo in the South Building, is sponsored by Gibson Homewares, manufacturer of well-known brands Martha Stewart, Gibson Legacy Brands and Oster, and co-sponsored by WellnessMats.
"We are beyond excited to regroup with the industry in person after two years of being apart," said Sal Gabbay, CEO, Gibson Homewares. "Gibson is committed to the in-person industry experience, and we are delighted to bring both our company booth and the Cooking Theater to life at The Inspired Home Show with celebrity chef appearances and multiple new product announcements."
Stewart is the founder of the first multi-channel lifestyle company, Martha Stewart Living Omnimedia, an entrepreneur, best-selling author of 99-to-date lifestyle books and Emmy award-winning television show host. Reaching more than 100 million devoted fans on a monthly basis through her magazines, television shows, books and products for the home, sold at multiple retail and online outlets, Stewart is the "go-to" source for the homemaker. Most recently, Stewart launched ready-to-assemble furniture and home décor with Wayfair; seafood with True North Seafood; coffee with Barrie House; footwear with Aerosoles; MSC Cruises travel excursions and celebration packages; and a robust Amazon brand shop that features books, coffee, flowers, footwear, food, pet care, garden, seasonal décor, crafts and area rugs. The Martha family of branded products is owned by Marquee Brands, a leading global brand operator and marketer owned by investor funds managed by Neuberger Berman. Stewart joined the Marquee Brands team on June 10, 2019.
Returning Favorite Celebrity Chefs
Most people know Bayless from winning the title of Bravo's Top Chef Masters, besting the competition with his authentic Mexican cuisine. His highly rated public television series, Mexico: One Plate at a Time, is broadcast coast-to-coast and his nine cookbooks have earned multiple high-profile accolades. Located in Chicago, Bayless's Frontera Grill and Topolobampo have each received the "Outstanding Restaurant" designation from the James Beard Foundation — an unprecedented feat for side-by-side restaurants. His wildly popular fast-casual Xoco has been around since 2009 and Tortas Frontera at Chicago's O'Hare airport has changed the face of airport dining. In 2016, he opened Frontera Cocina in Disney Springs, and in 2018, opened Bar Sotano, an Oaxacan inspired mezcal bar with modern Mexican bar food. In 2019, Bayless founded Impact Culinary Training, a restaurant job readiness program on the city's west side. The Government of Mexico has bestowed on Bayless the Mexican Order of the Aztec Eagle–the highest decoration bestowed on foreigners whose work has benefitted Mexico and its people.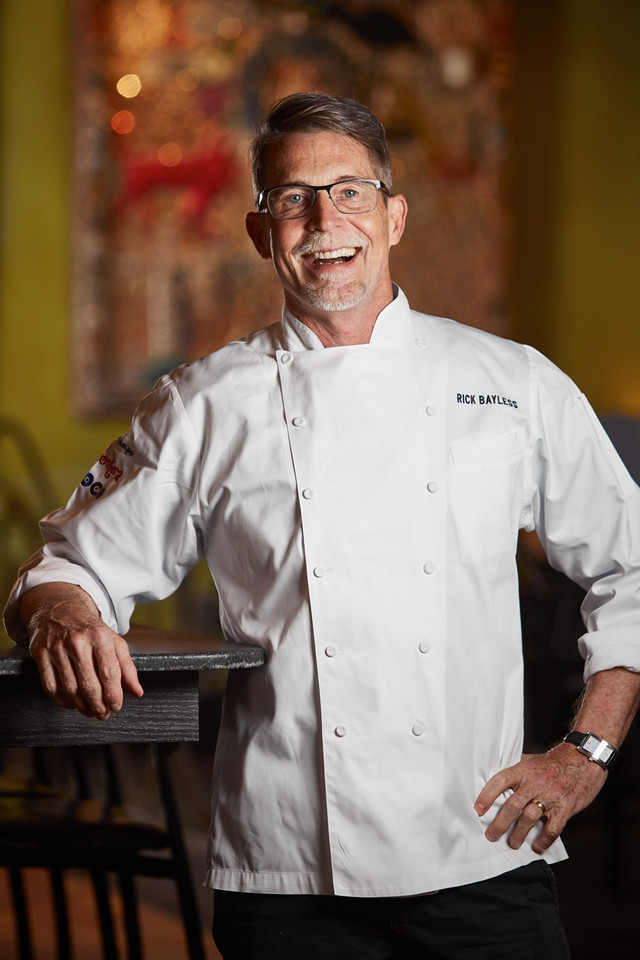 Viviani, born and raised in Florence, Italy, is best known for his participation in Bravo's Top Chef seasons 5 and 8 – earning him the "Fan Favorite" title. His on-screen appearances and off-screen successes have propelled him to become one of the most influential culinary and hospitality names in the country. In 2005, Viviani moved to California, where he opened his first US-based restaurants – Café Firenze, Firenze Osteria, Bar Firenze and Mercato by Fabio Viviani – all in the Los Angeles area. In 2013, he teamed up with DineAmic Hospitality, and launched Siena Tavern, Bar Siena, Prime & Provisions, Builders Building and BomboBar in Chicago. Expanding his reach into the hotel management business in 2018, Viviani teamed up with Cicero Hospitality for hotel business in Chicago with the flagship brand "Osteria by Fabio Viviani." In 2019, Fabio Viviani Hospitality partnered with Magna Hospitality to develop culinary cuisines in Hilton's Curio hotels. Locations include Curfew in Memphis' Canopy hotel and Riviera by Fabio Viviani in Ft Lauderdale's Hotel Maren, with locations in Boston, New York and Ohio to open in 2022.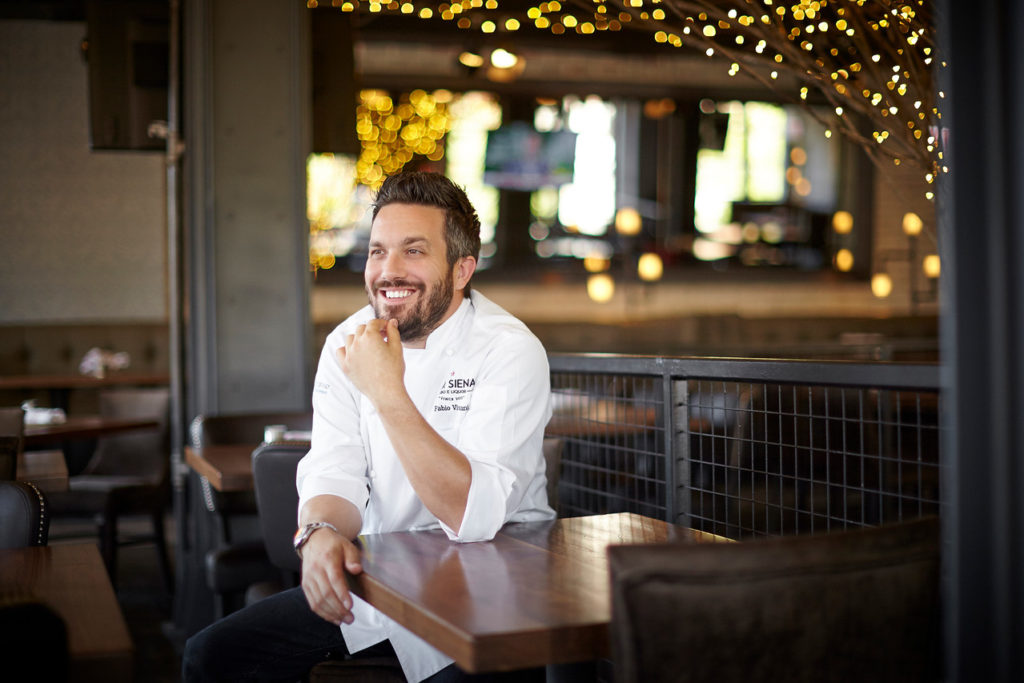 Gand is a pastry chef and chef and was a co-founder and partner in the Michelin two-star restaurant, Tru, in Chicago. She hosted Food Network's long-running show Sweet Dreams currently streaming on Discovery Plus; is the author of eight cookbooks; and worked with Julia Child on her book and PBS series, Baking with Julia. Gand teaches cooking classes all over the country and is an artisanal soda pop maker, producing Gale's Root Beer, which is sold nationally. She has received two James Beard Awards, has been inducted to the American Academy of Chefs and the Chicago Chefs Hall of Fame and was schooled in Paris at La Varenne. Gand appears at many Food & Wine Festivals across the country and is a professional Pie and Food Competition Judge. She recently started Kitchen Sisters Cooking School, a virtual school, with Chef Jessica Dawson.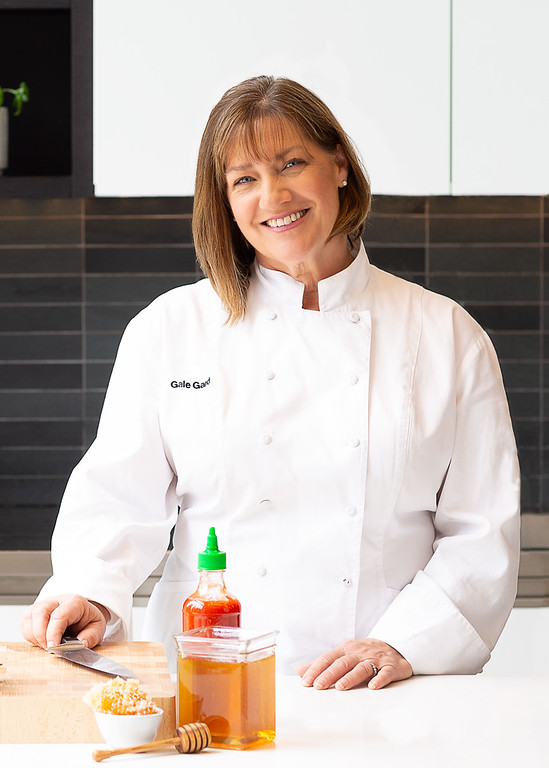 Exciting First-Time Appearances
Mowry, a multi-talented actress, producer, author and entrepreneur, has had a career spanning three decades after becoming a pop culture icon starring in the hit sitcom Sister, Sister. She currently stars in the hit Netflix series Family Reunion, which won an NAACP Image Award for Outstanding Children's Program. She hosts her own YouTube channel, Tia Mowry's Quick Fix, with weekly videos that help viewers solve life's little dilemmas FAST. She has published several books and her second cookbook, "The Quick Fix Kitchen," was released last September. Her new homewares collection with Gibson, "Spice by Tia Mowry," launched in 2021 featuring cookware, bakeware, cutlery, dinnerware prep and more. Mowry has a devoted and strong social media presence of over 20 million followers.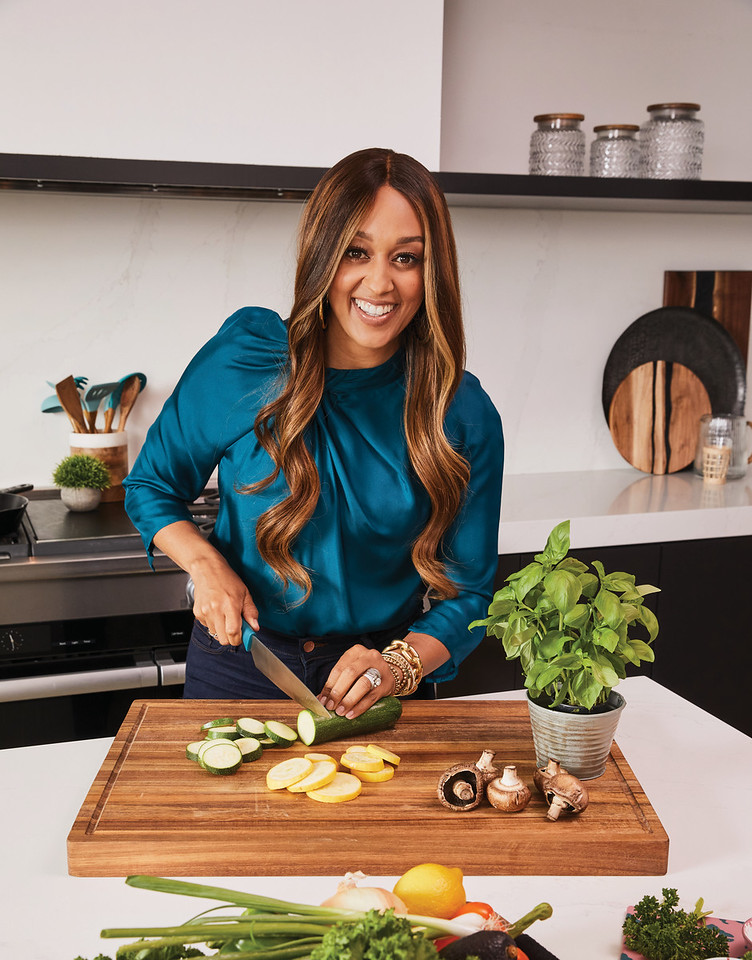 Rea is one part chef, one part filmmaker and a generous dash of irreverent YouTube personality. Self-taught both behind and in front of the camera, his channel, Babish Culinary Universe, featuring his series Binging with Babish, is enjoyed by over 9 million burgeoning chefs and foodies around the globe. His passion for teaching and experimenting in the kitchen is rivaled only by his love of film and television. The channel has expanded its initial series to include shows like Basics with Babish and Being with Babish. His New York Times best-selling book, "Binging With Babish: 100 Recipes Recreated from Your Favorite Movies and TV Shows" was released in 2019. He recently released his first cookware line, Babish,higher-end culinary products produced by Gibson Homewares that encompass a wide range of cookware, cutlery, kitchen tools, dinnerware and serveware.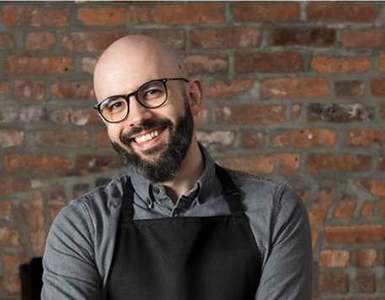 One of Abbott's missions is to demonstrate that it's possible – and wonderful – to have healthy and flavorful on the same plate! Having worn the hats of pastry chef, food truck operator, private-school chef, farm hand and corporate executive chef, Abbott currently brings her comprehensive background to the role of Culinary Content Manager at Sur La Table. A native Iowan who has lived in Seattle since 2002, Abbott has immersed herself in Seattle's thriving and innovative restaurant world.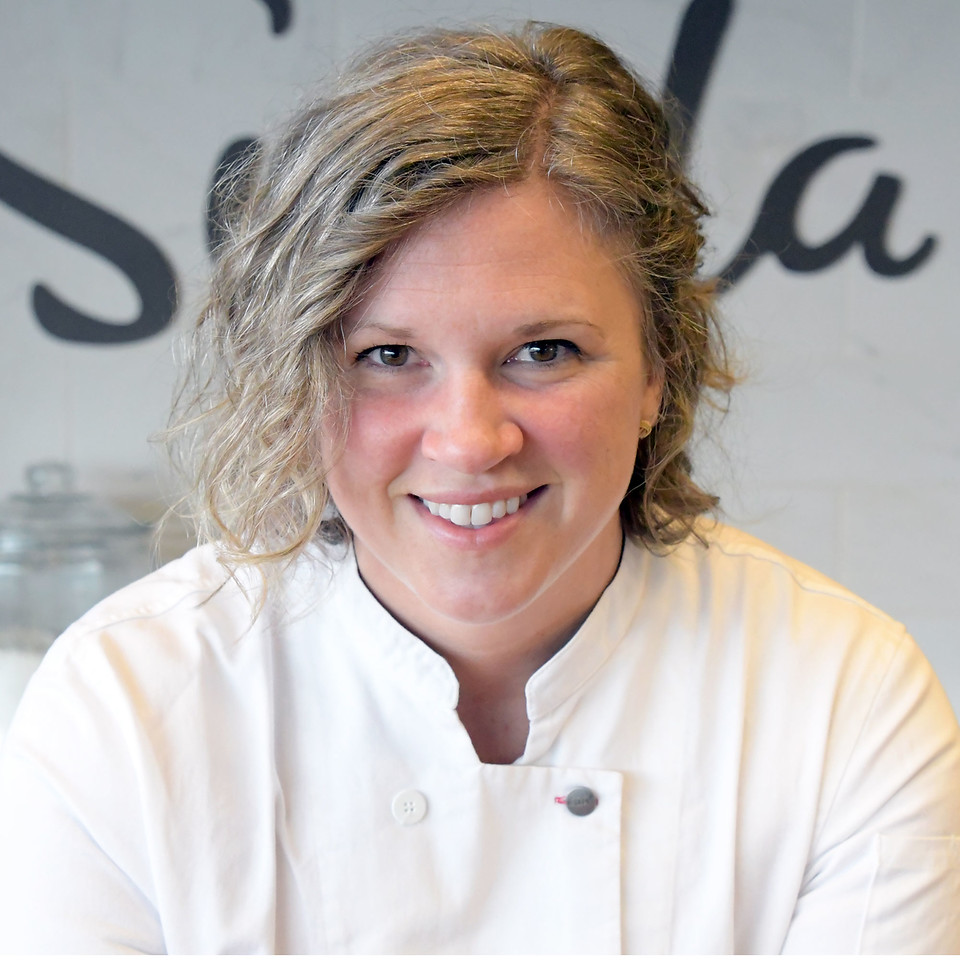 Brown is a native of Sugarland Texas, and has resided in Atlanta, Ga., for more than 18 years. His cooking roots stem back to his upbringing in Opelousas, La., where, as a young boy, his grandmother taught him how to prepare authentic creole dishes such as gumbo, beignets, boudin balls and shrimp creole. Already a trailblazer in the Metro Atlanta culinary circuit, Brown opened the doors to his highly anticipated new food concept,Creole Kitchen, which has catapulted into many successes for the chef turned restaurateur. Brown has appeared on Food Network's sixth season of Cutthroat Kitchen and is appearing on a new show on Fox Network.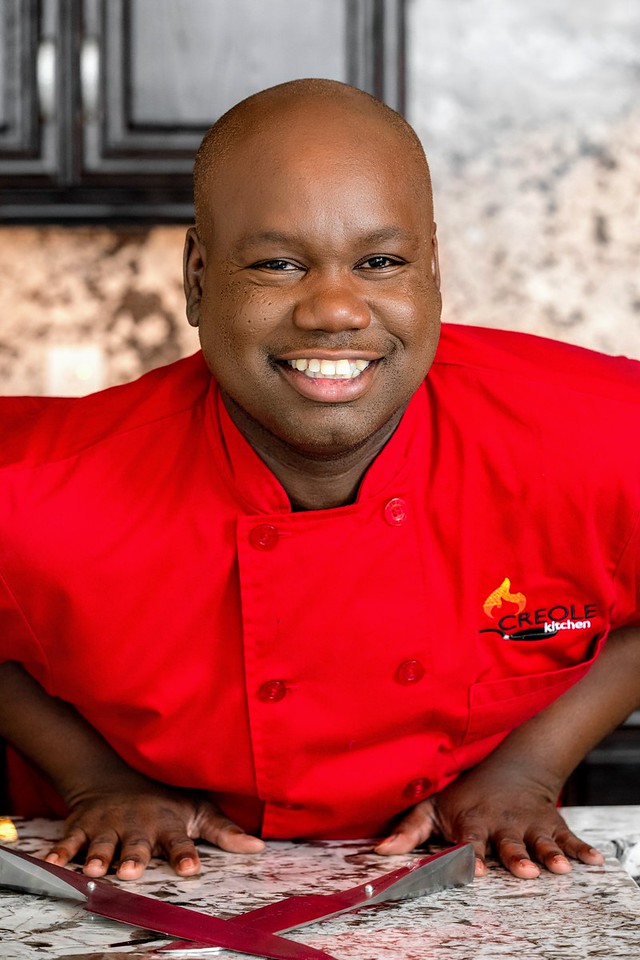 Hurt is a former teacher turned MasterChef Season 9 winner. He grew up in Louisville, Ky., with a huge influence from his late mother's cooking inspiration. When the opportunity came to audition for MasterChef, with family support, he decided to take his chances. Months later Hurt found himself being announced by Gordon Ramsey as MasterChef Season 9 winner. It has been a rapid road ever since his win. Hurt loves incorporating his cooking skills and educational background with influencing others to have fun cooking and creating their own unique recipes through his subscription-based website.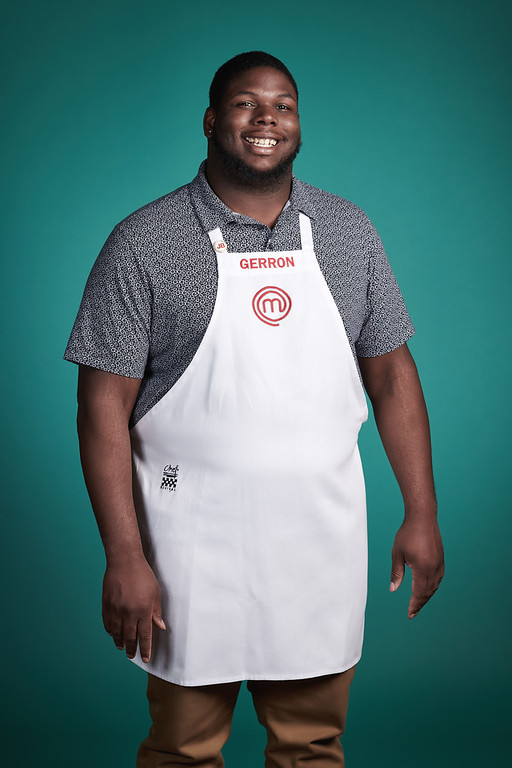 Murphy specializes in Modern American Cuisine, bringing together flavors from all ethnicities that make up this country. She focuses on respecting ingredients for what they are and letting their pure flavors shine on the plate. Her elegant and inventive plating styles elevate her dishes to works of art. As the Season 11 winner of MasterChef, Murphy is jumping head-first into her culinary career, leaving her job as a physical therapist to focus on food full-time. Her first project will be a partnership with MasterChef and Grubhub, launching this year.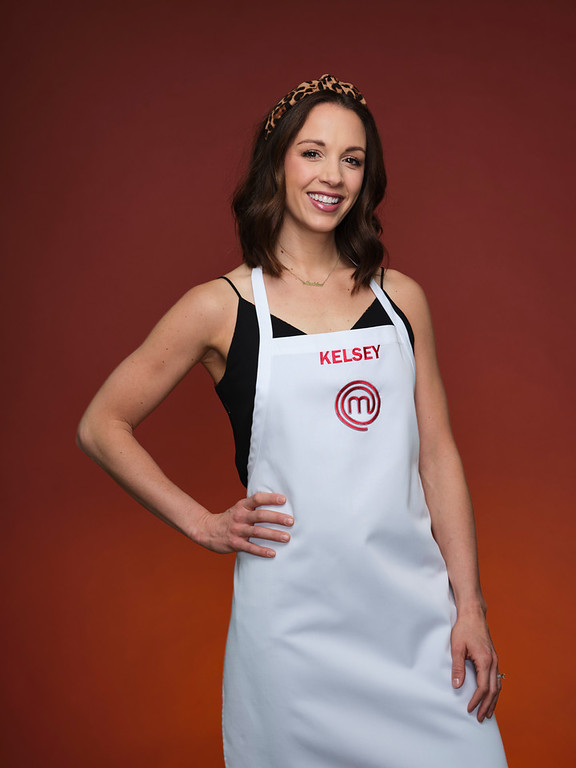 To view the most up-to-date participating chefs along with the scheduled dates and times, visit TheInspiredHomeShow.com/attractions/#cookingtheater
The Inspired Home Show, IHA's global home + housewares marketplace, will be held March 5-7 at Chicago's McCormick Place Complex. For more information about the 2022 Show and to register for a Show badge, please visit TheInspiredHomeShow.com/register. Before picking up their Show badge at McCormick Place, all exhibitors and attendees will be required to demonstrate proof of vaccination OR produce a negative Covid-19 test that had been administered in the previous 72 hours. Information on what precautions are being taken to ensure the health and safety of the industry is available on our Covid Readiness webpage.
Stay tuned to follow the latest trends and explore the world of leading designers! Subscribe to our newsletter!