Established in 1965, Neva has been a pioneer of innovation on the tables since the day it was founded. The Company continues to advance its vision of "Tables Reflecting You", designing colourful tables suitable for all ages and tastes.
Featuring unique concepts and combinations that take their power from colour, Neva kitchenware goes beyond the familiar, offering brand new products. With collections that create a holistic elegance in kitchens, each combination forms a whole, showcasing the finest details in all its products from pots and teapots to plates to cutlery sets.
Bitter Premium Collection | Timeless Tables
A chic design for clients who treasure the richest hues of black in every part of their life…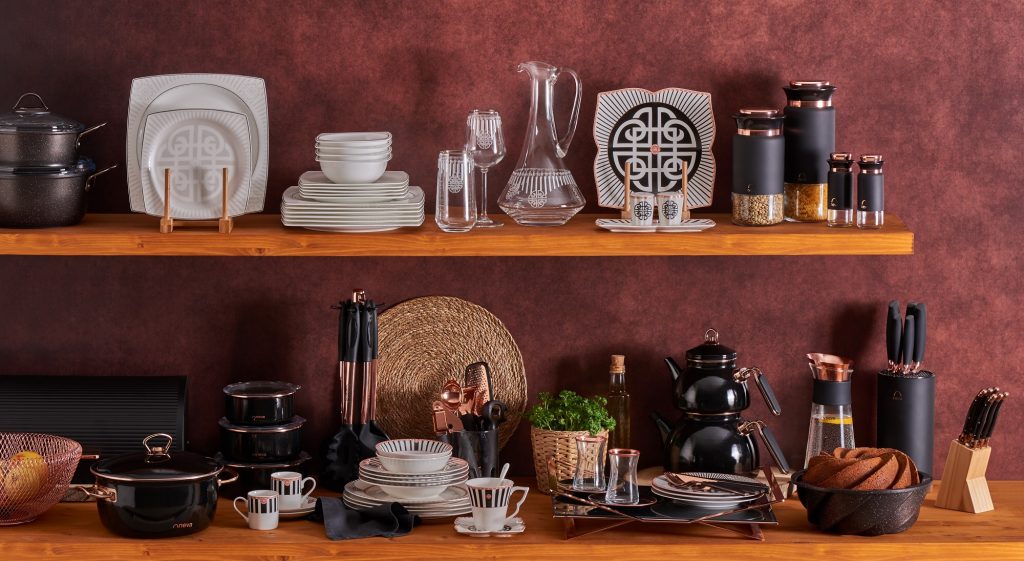 Neva combines the elegance of ebony with copper details, capturing a design beyond time and reflecting this harmony on the table. Considered indispensable on the most stylish tables, this timeless series is bound to stay in fashion.
Premium Dream | Dream-Like Tables
The Premium Dream collection, realized by Neva with inspiration from nature, brings natural calm and peace to our tables in a unique synthesis of colour. In collections featuring four different color groups – Grizay, Bitter, Menthol and Yakamoz – balance is beautifully achieved with rich shades and hues, hand-painted to create understated flair. Indispensable for special tables featuring modern and simple touches, every piece in the hand-painted Dream collection will touch your heart as well as your skin.
Elegance in the Fine Details
Elegance In The Fine Details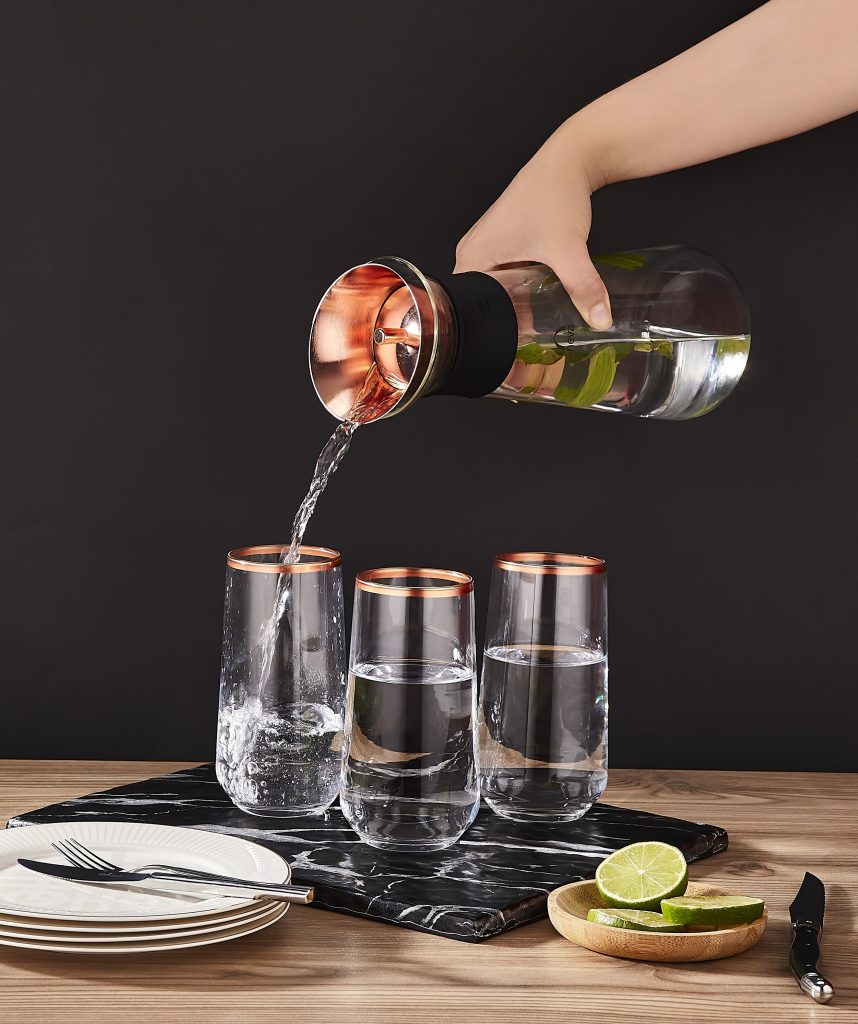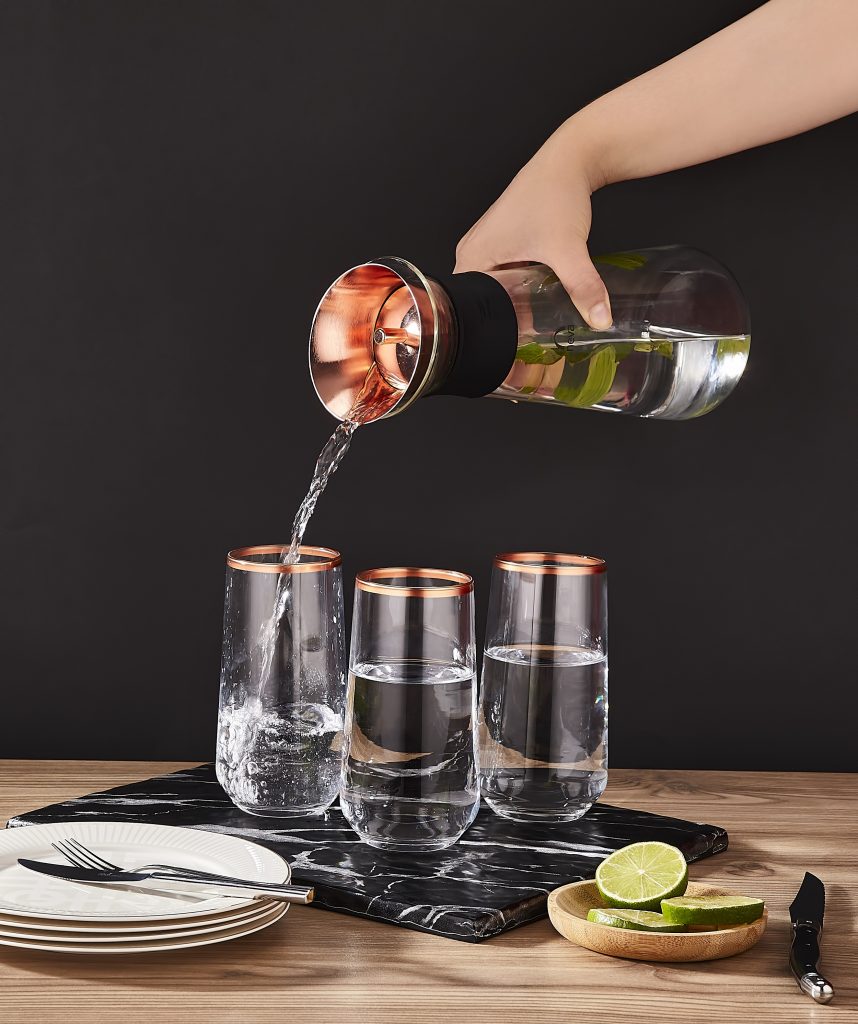 Stylish products created with fine details … Neva collections, created with an eye towards the holistic, complement each other with the same elegance in every product, from water bottles to salt shakers. With elegant details, the collections attract attention in every area where they are used, whether in the home or in the office. Elegant colours and an ergonomic structure make these collections timelessly stylish.
Grizay Collection| Grey and Copper
Neutral and versatile, grey tones bring a unique ambiance to tables. Neva Grizay Serie is yet again a pioneer, presenting unusual hues of grey for the most sophisticated tables. Blending the minimalism of grey with the bright authenticity of copper accents, the Grizay series offers a perfect balance for tables that are both state of the art and easy on the eye. These timeless designs are available in products ranging from plates to pots.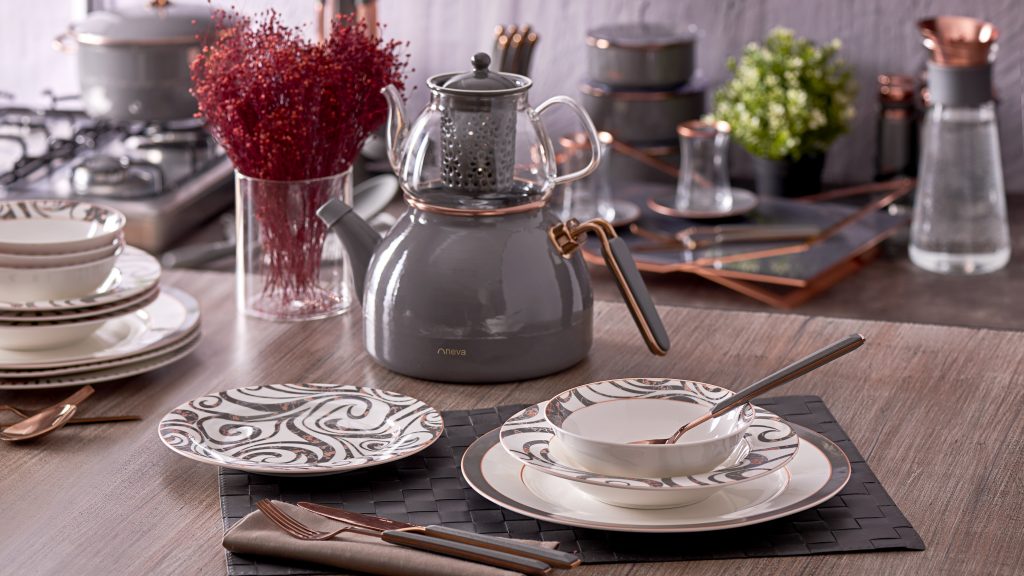 Mentol Premium Seri | A Refreshing Effect on Tables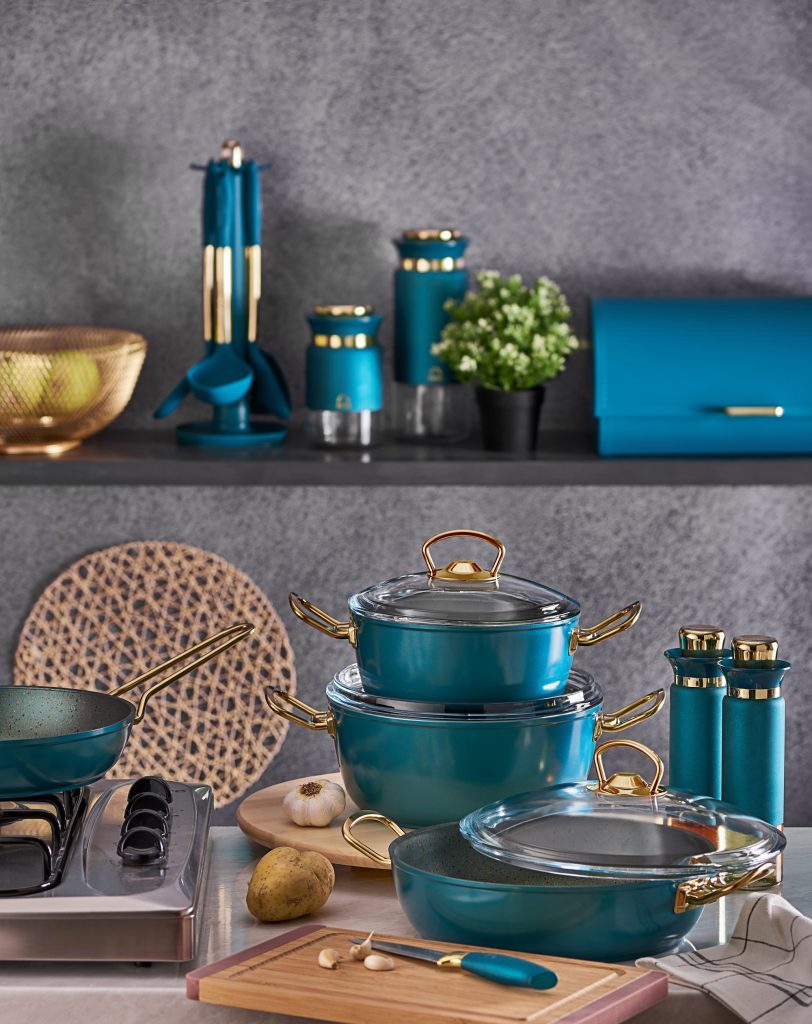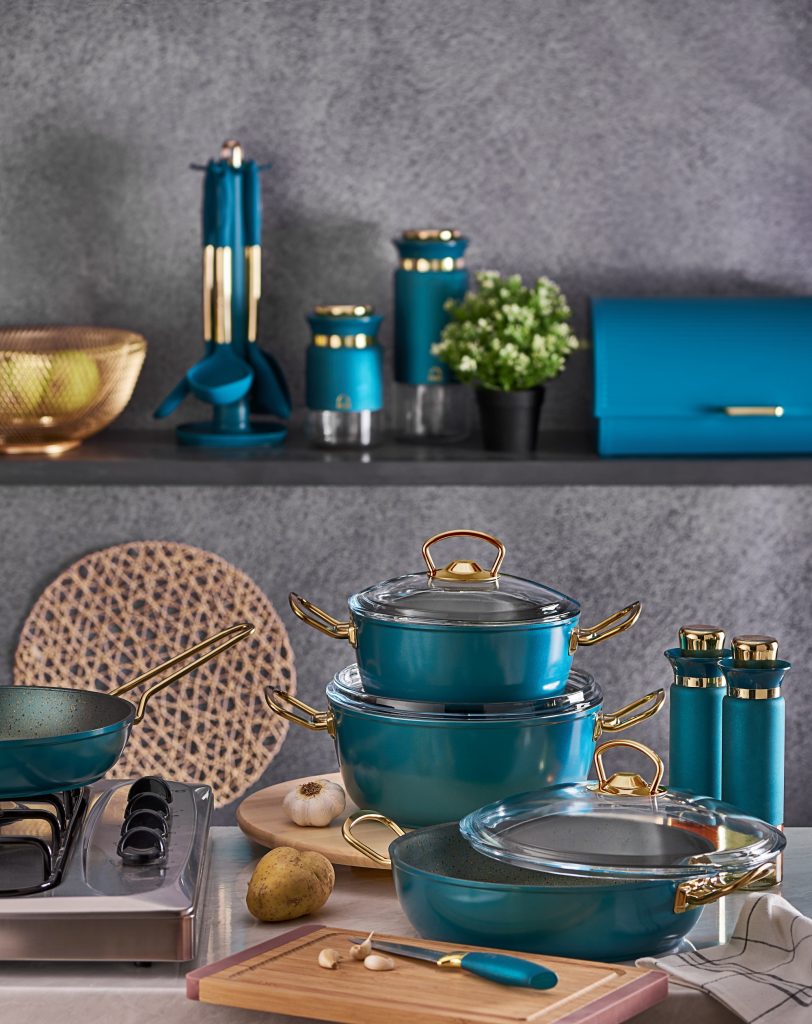 Mint green accented with the fineness of gold details brings a breath of the tropics to homes. While bold kitchens create bold tables with the Mentol Premium series, tables are given a completely different atmosphere, thanks to the breezy effect of minty tones.  The contemporary energy of this series delivers the freshness of spring all year round.  The series is indispensable in new generation homes this year, especially those where blue and green tones are quite fashionable.
A Neva for Every Home and Every Taste
Neva continues to lead the designs of the future with its unique colours and dynamic structure. While gaining the appreciation of wide audiences with its range of innovative designs, Neva builds new styles on vibrant tables. Suitable for every home and every taste, each Neva series – combined or on its own – generates a holistic elegance for tables at any time of the day.
Continuing to present different and stylish experiences to an even broader audience, the Company advances its vision of "Tables Reflecting You" every season with new combinations.
Stay tuned to follow the latest trends and explore the world of leading designers by subscribing to our newsletter!