The Neva, the inventor of the Perfect Combination: Uniting your tables and kitchens with striking colours and patterns.
The Company's extensive research revealed that homemakers desire harmony in their tables and kitchens – as in every other part of their home – but have difficulty in finding combinations that fully express their individuality.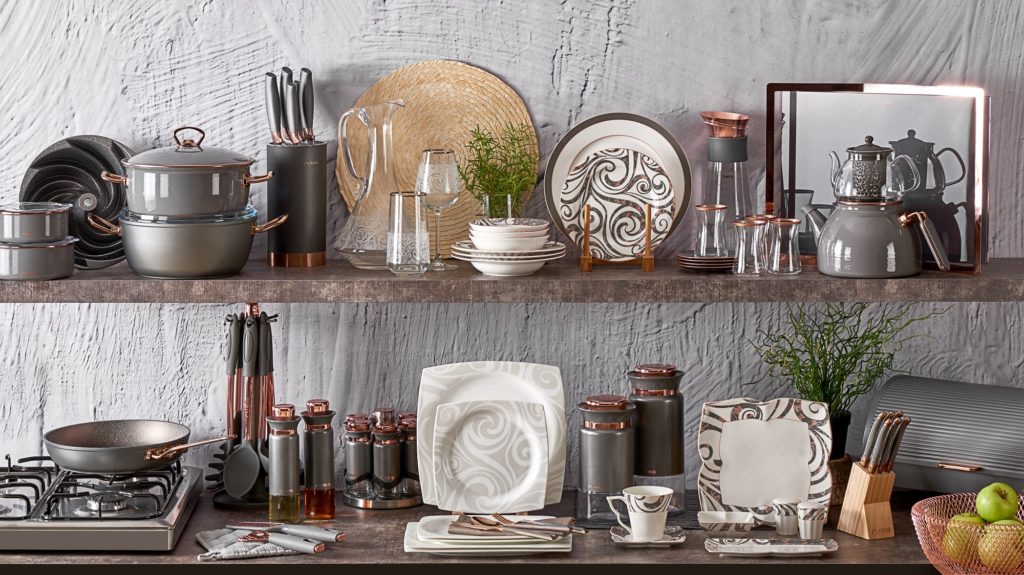 Thus, the brand came together with designers to provide a solution, introducing the "Perfect Combination" design concept to the sector. Neva, for the first time in 2018, embraced colour and style on tables and in kitchens and delivered via all its products. With this understanding of design, the Bitter, Menthol, Yakamoz and Grizay collections present the same pattern in different forms for guest dinner sets, daily dinner sets and breakfast sets, offering tables the assurance of perfect synergy. At the same time, the collections unite tables and kitchens by delivering the same colour tones and quality in dozens of different products.
Today, Neva continues to design new combinations, and make the lives of homemakers easier with the power and support from its users. Now, it is up to homemakers to enjoy this harmony while the guests of the house look on with admiration.
For more details on world trends in housewares, click here!
Stay in touch to follow the newest trends and tap into the world of the leading designers! Subscribe to our newsletter!