Highlighting the philosophy of "Simple is Beautiful" in collections by international designers, Şişecam's global design brand NUDE spotlights unique gifts for the New Year with collections that add a distinctive touch to tables.
In Praise of Elegance – NUDE Stem Zero Grace
The Stem Zero Collection, featuring handmade wine and champagne glasses made of lead-free crystal glass, stands out with the signature lightness and thinness of global design brand NUDE. Stem Zero Grace, twice as strong and flexible due to Şişecam's 'Ion Shielding' technology, demonstrates a unique clarity in curvy, elongated forms shaped by skilful hands to carry taste to the next level.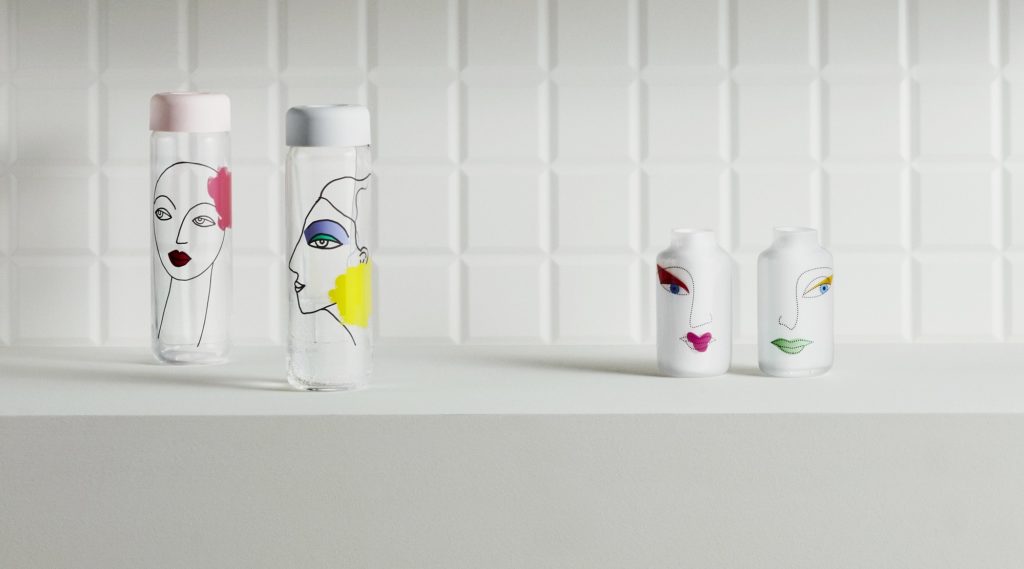 The NUDE Finesse Artist Collection Combines Minimalism with Rock Pop
Colourful, stylish and modern, the Finesse Rock&Pop Collection is designed by the NUDE Design Team and patterned by Umut Karaman. Produced from lead-free crystal, the Collection features a wide range of minimalist decanters and  cocktail and whiskey glasses suitable for festive occasions.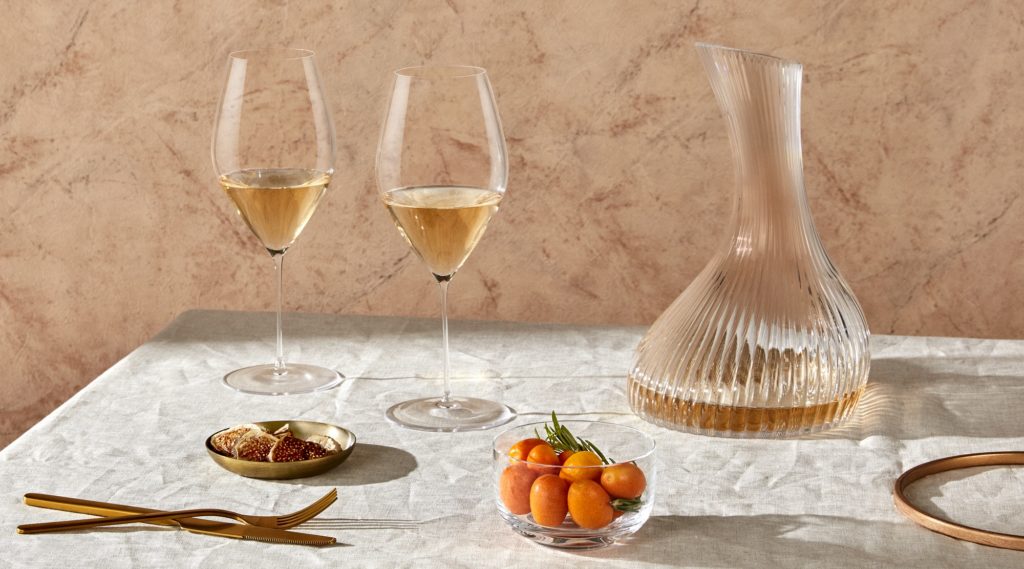 Rebellious Design – NUDE Shade Collection
Bringing a rebellious touch to the whiskey world, the NUDE Shade Collection features a sleek lead-free crystal whiskey decanter with a skull motif, as well as a cigar ashtray and whiskey, lowball and highball glasses. Striking yet simple, the Shade Collection is a dramatic addition to cocktail hours.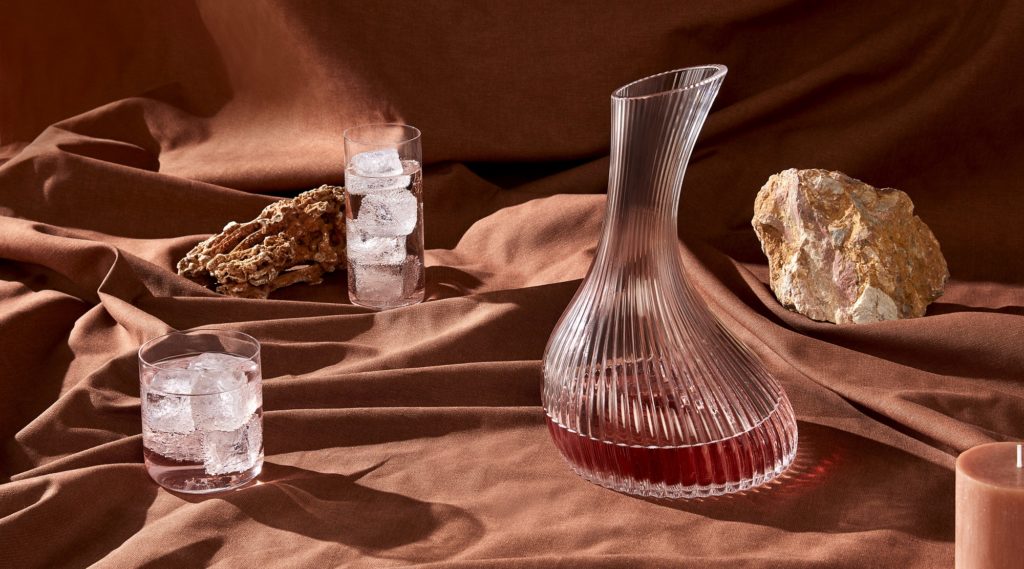 A Distinctive Accent – the NUDE Fromage Collection
Sculptural and elegant, NUDE Fromage is much more than a presentation set. Expected to become an indispensable element on holiday tables, the glass-blown teardrop-shaped crystal dome has handmade rounded slate base that adds style to cheese services and other presentations.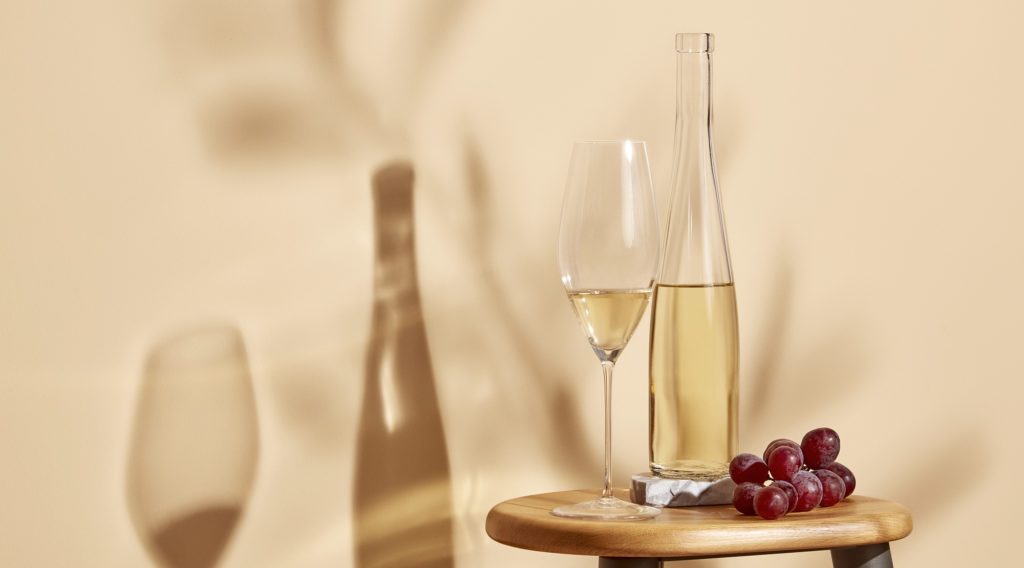 NUDE Layers Collection with Striking Colour Effects
Consisting of three interlocking vases, the NUDE Layers Collection presents an organic form in three colours and sizes. Designed by Defne Koz, the translucent pieces offer an intense chromatic effect. The NUDE Layers Collection, made of blown glass and designed to be intertwined, is an artful gift alternative for the new year.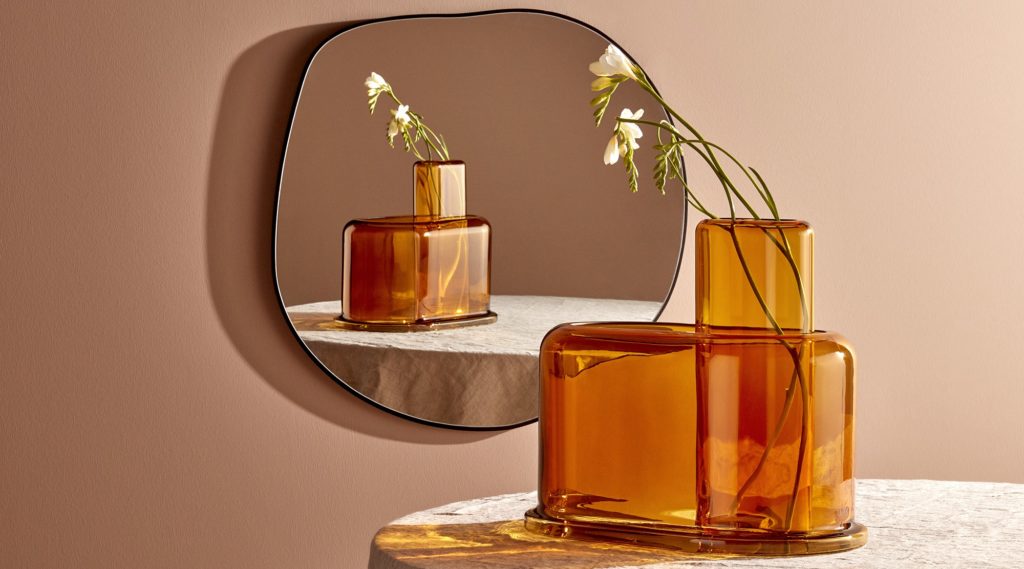 NUDE Vini – Curved Design
The NUDE Vini Collection displays contemporary minimalism in sculptural and curved structures. Produced from lead-free crystal, Vini dazzles with its wide base, creating a dynamic asymmetry.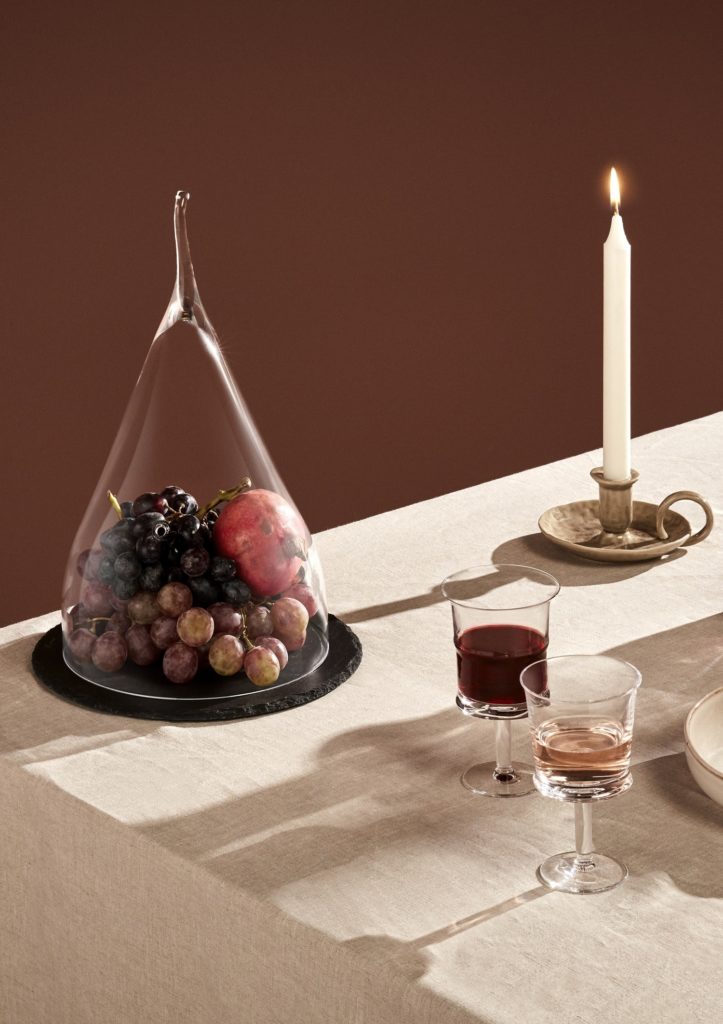 Stay in touch to follow the newest trends and tap into the world of the leading designers! Subscribe to our newsletter!