As we bid farewell to 2020 and look forward to 2021, the excitement of the New Year is already here. Global pandemic measures mean that most New Year's celebrations will be held on a more modest scale, perhaps with just a few friends or family members. But stylish tables will add colour and light to even the smallest gatherings!
Keep reading to find out more about the must-haves for this year's most festive and on-trend New Year's tables!
WHAT ARE THE NEW YEAR'S EVE DINNER TABLE TRENDS?
Dinnerware – the leading player on an elegant table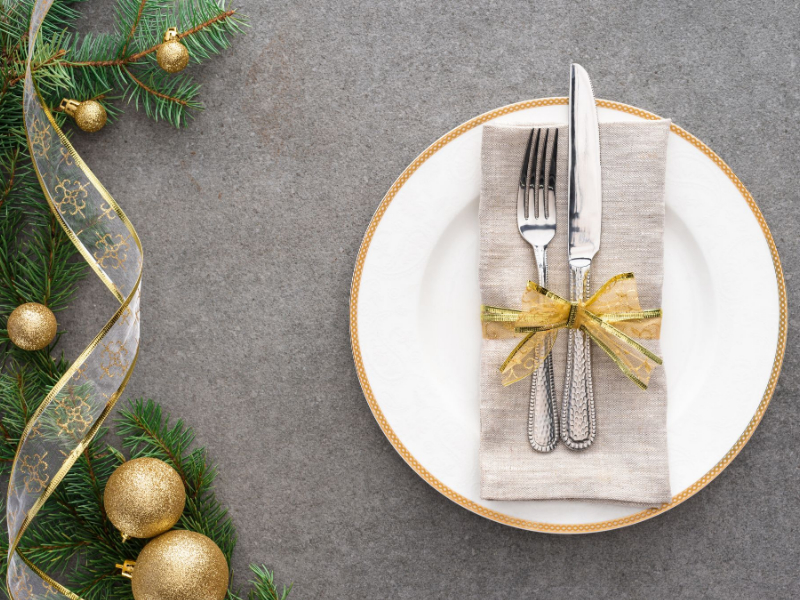 As the main element of the perfect table, the dinner set tops the must-have list. On New Year's Day, plates with a festive spirit add energy to the table. While red and white themes are traditional, other options include greens and brilliant golds and silvers.
This year, gilded and gold details are at the forefront for consumers who love the classics, while modern tables will often showcase natural patterns and the harmony of green.
Glasses adding elegance to the tables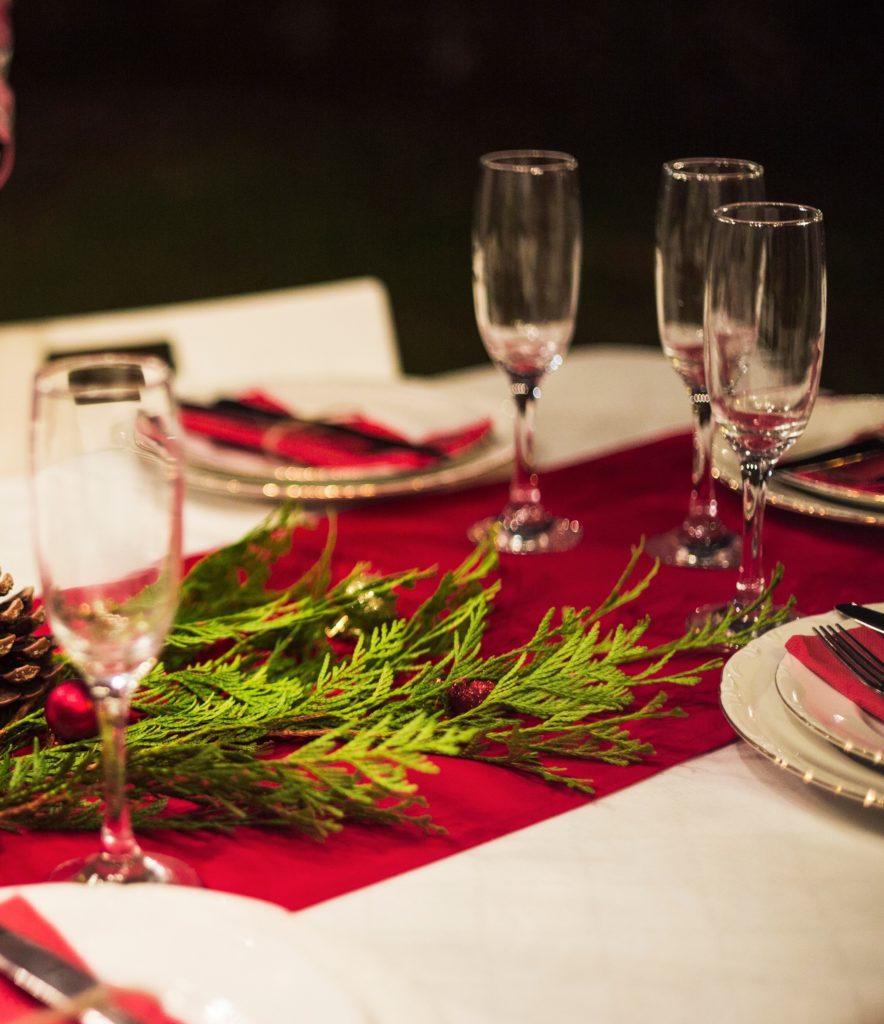 As special New Year's dishes are presented in the most stylish dinner sets, beverage presentation also has an important role. Distinctive stemware brings another dimension to elegant tables, with different shapes and styles. Etched crystal glasses in traditional shapes accompany classic tables, while fine-cut stemware takes its place on modern tables this year. Departing from previous years' trends, colourful glass is also frequently preferred this year. Carafes and pitchers match or complement glasses.
Cutlery completes the tables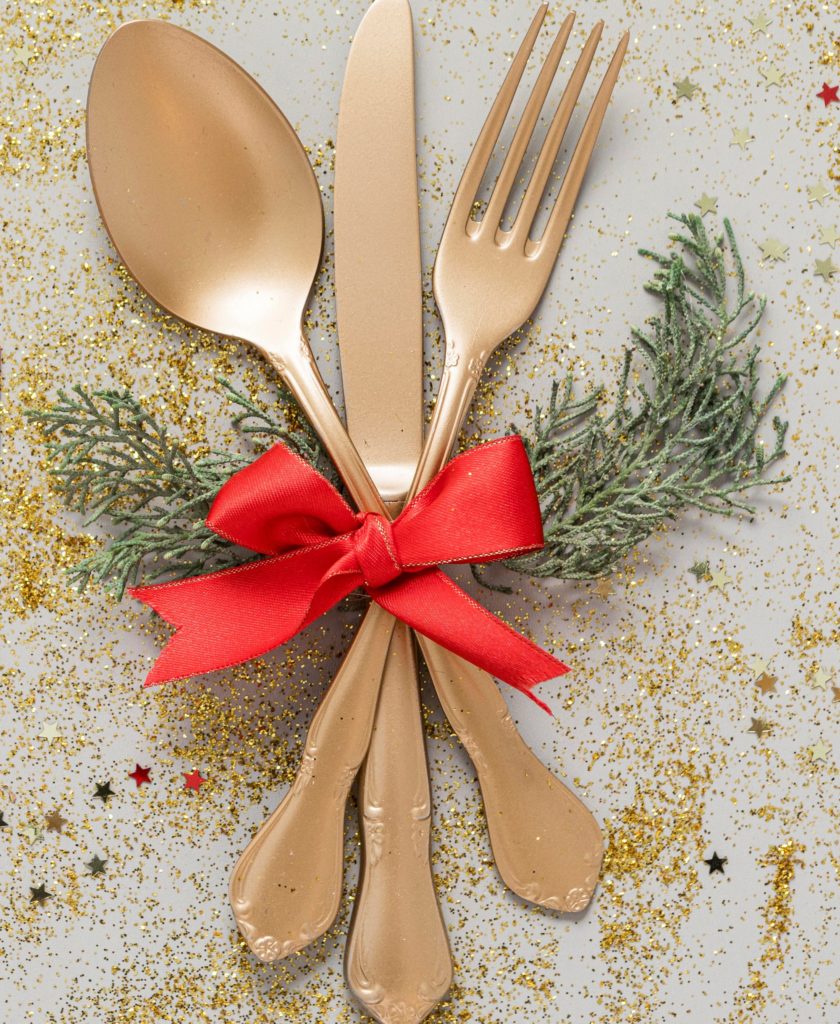 Cutlery is another important element on a stylish table, transforming even the most casual table into a showpiece. This year, standard silver-coloured cutlery is replaced with bronze and gold sets. Bronze, a less traditional choice, is an ideal complement to natural dinner sets, while gold series feature on classic tables.
Napkins and Tablecloths Suit the Concept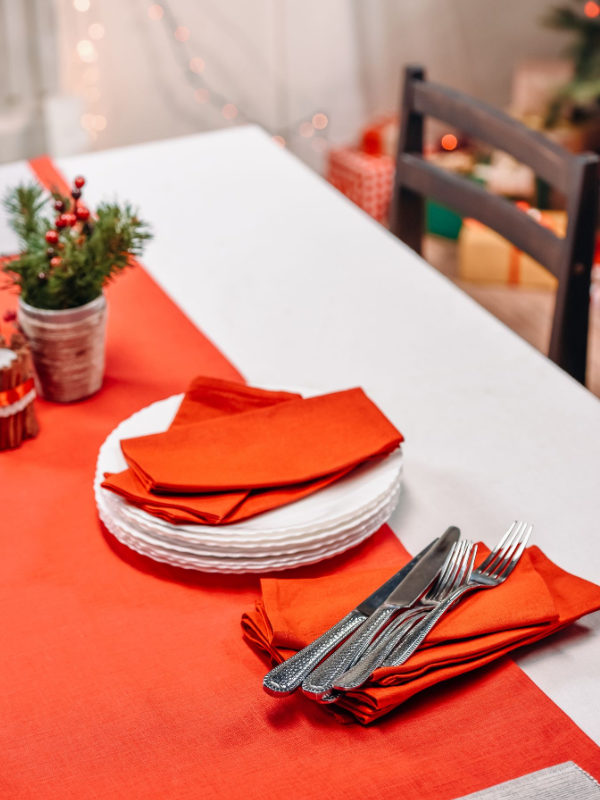 Small details can change the entire mood. Table linens such as napkins and tablecloths are a significant complementary element –especially during Christmas and New Year's! The red fabric tablecloth and napkins with plaid, conifer and snowflake patterns are holiday standards, while plain, grey or white linens are also preferred. In addition, this year, soft linen fabrics in gentle hues are preferred on tables with natural patterned themes.
Candles for Relaxing and Elegant Dinner Tables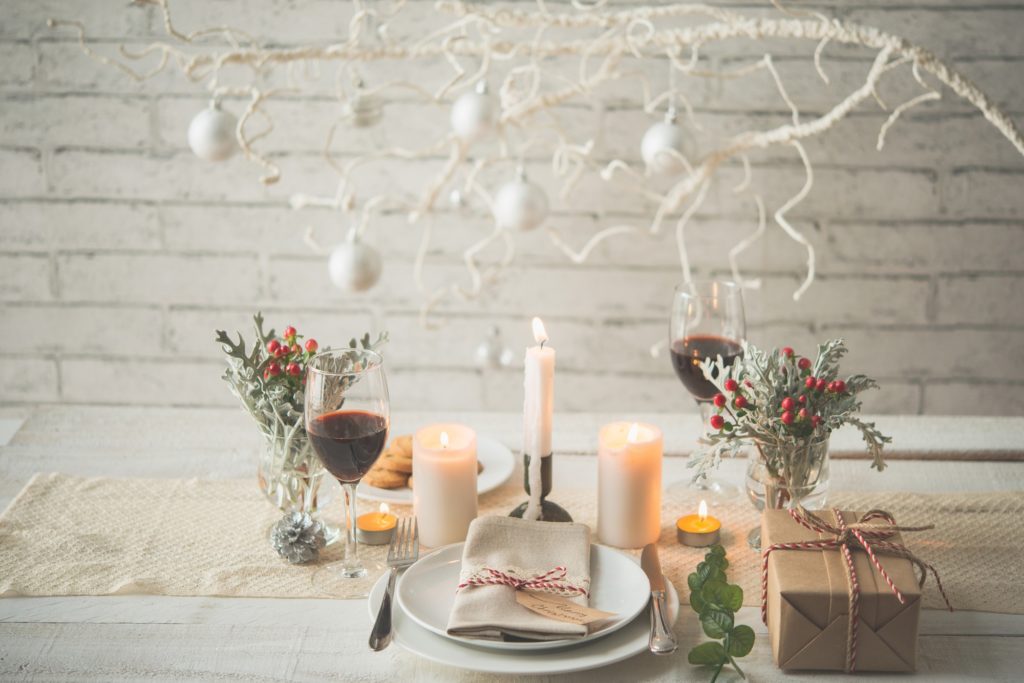 And finally, candles are always on the must-have list, not just for the New Year but also for all special days. Elegant or playful, mysterious or romantic, aromatic or natural – candles deliver ambiance and atmosphere to any holiday table. Whether accessorizing a classic or modern New Year's table, candles will add that undefinable final touch.
This year, consumers entertaining family and friends are seeking the most stylish products, for an unforgettable New Year's Eve that symbolizes new hope with loved ones. With their new collections, manufacturers are providing consumers with inspiration and ambiance for a most special New Year.
Check out our Trends to Make Homes Look Unique on New Year's Day!
Stay in touch to follow the newest trends and tap into the world of the leading designers! Subscribe to our newsletter!