Founded in 1970, Kütahya Porselen has grown rapidly, taking successful steps with its dynamic structure, innovative and natural design approach. Today, the Company leads the industry with its products manufactured using high technology.
Every year Kütahya Porselen produces more than a hundred forms on a single product basis, a minimum of two new collections for hotels, and about 1,000 patterns. Consistently expanding its product range, the Company offers thousands of distinctive pattern options to address the needs of its wide client base.
Today, Kütahya Porselen products reach consumers in 52 countries and introduce local, high-quality ceramics to the world.
A Must for Modern Tables: Kütahya Porselen!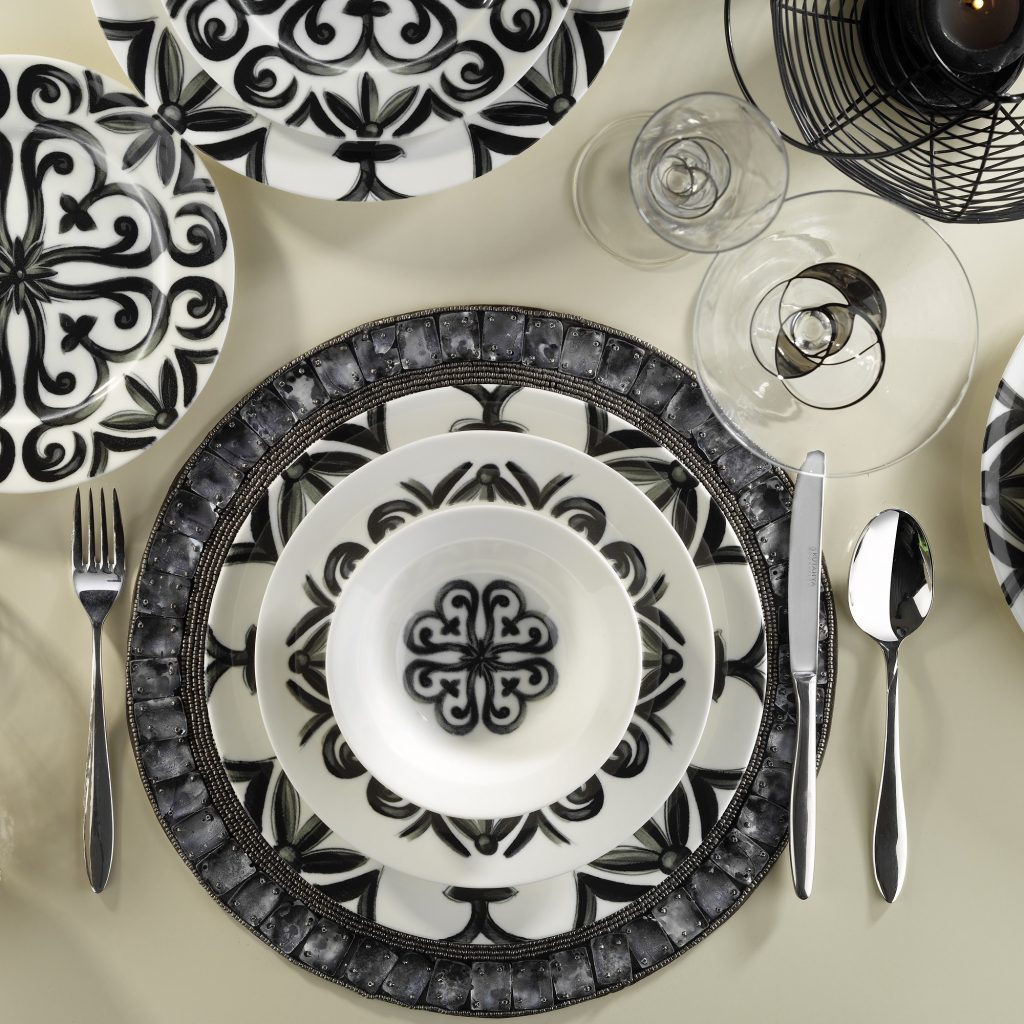 Kütahya Porselen continues to be the showpiece of modern tables with its original designs.
The Company's tableware products, produced by the application of special techniques and creating a sense of reality with original patterns, have become essential for elegant tables.Continuing to move forward with original new patterns in bone porcelain production, Kütahya Porselen redefines elegance with the eye-catching authenticity of colours and patterns in this series. The series includes products within each group featuring different patterns, creating an artistic composition on tables. Kütahya Porselen tableware products are the jewels of stylish tables.
Patterns Reflecting Traces Of The Past…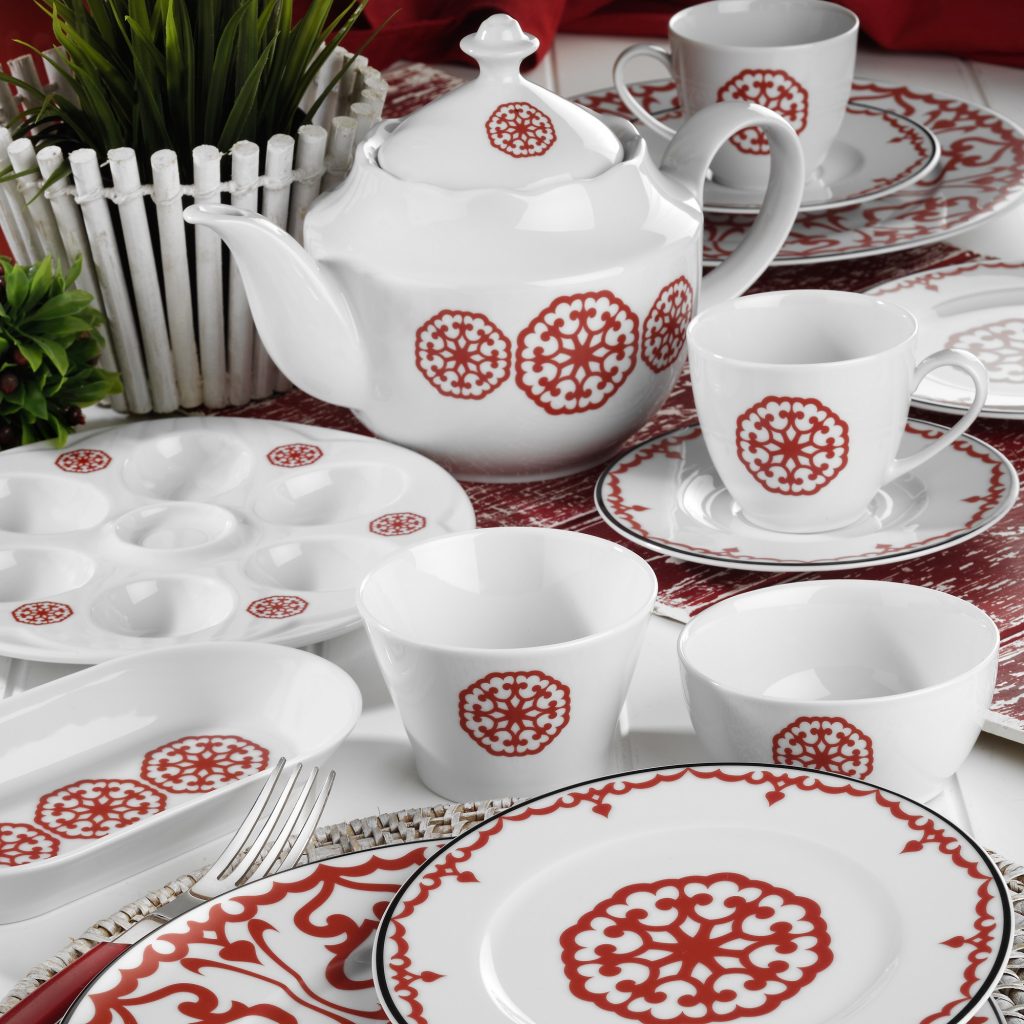 Is it possible for tableware to be nostalgic yet modern? It is, with Kütahya Porselen.
While the Zeugma series claims its place on tables with products that bear traces of the past – almost as if they are chatting with an old friend – the modern look impresses with the dynamism of red. In this beautifully designed breakfast series, we come across the traces of the past imbued with a modern perspective. Kütahya Porselen, which is always on our tables with its durable products, adds energy to the most special tables for many years with this series that will never go out of fashion.
Warm Tables with a Tropical Inspiration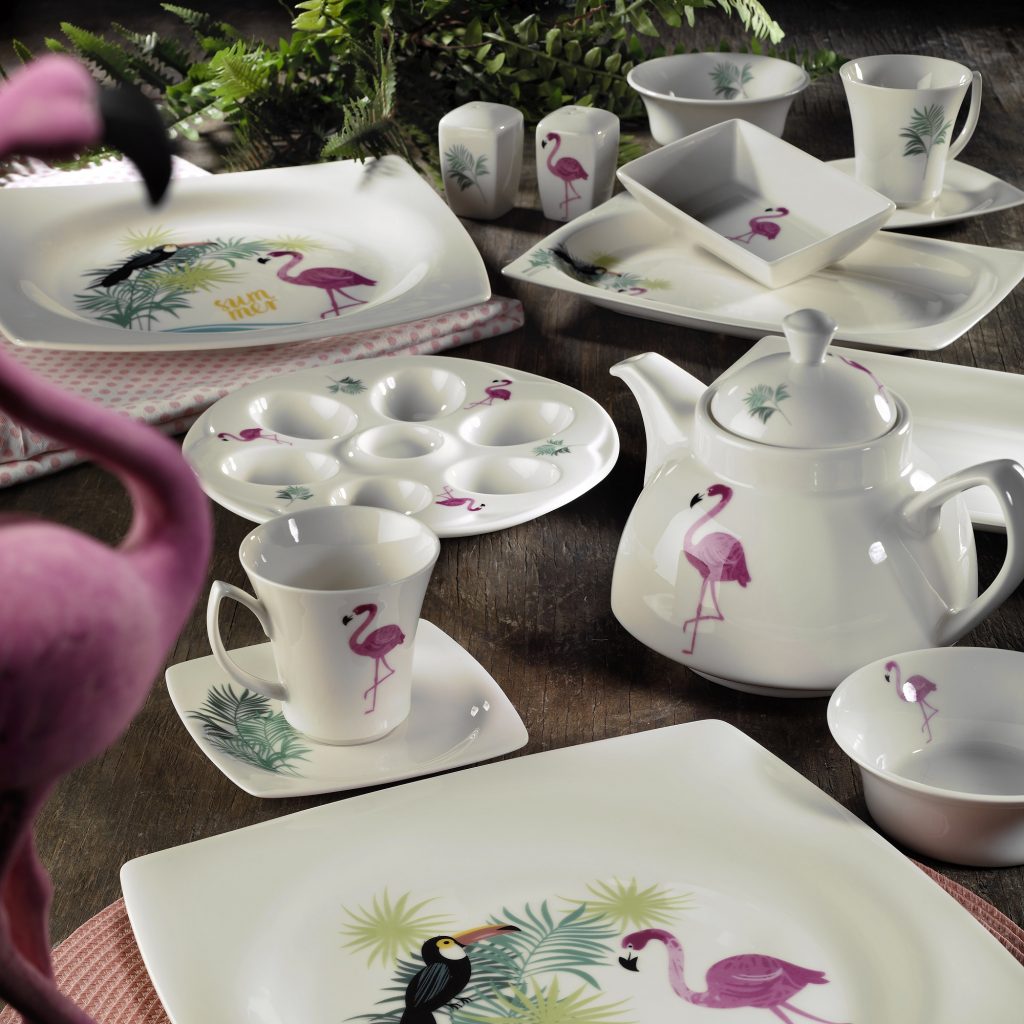 This collection brings the revitalizing effect of the tropical world's striking colours to our tables!
Kütahya Porselen displays this series inspired by nature across many product ranges. The breakfast series, which includes exotic figures, leaves a never-ending summer breeze on the tables. In this series, which is designed with great delicacy in every detail, the harmony of green tones in leaf patterns blends with the glamourous effect of colourful flamingos and toucan birds, reshaping table fashion by carrying the beauties of nature to the breakfast table.
Different Forms, Creative Patterns That Go Beyond The Classics!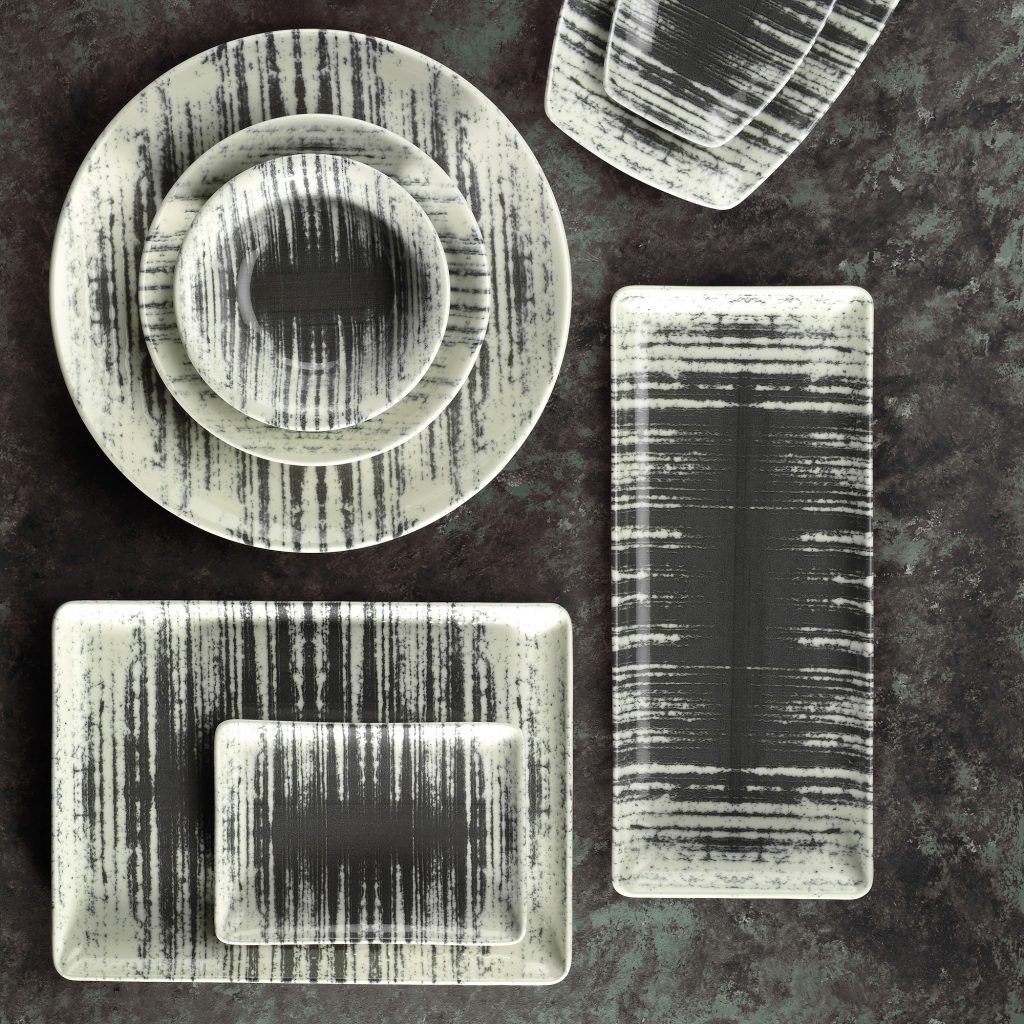 Kütahya Porselen, a pioneer in the design of new forms, continues to lead the charge.
When products, in unique shapes beyond classical norms, are combined with stylish, creative patterns, harmony becomes inevitable. In the Nano Cream collection, carefully designed in every detail, the modern meeting of black and white creates a contemporary approach in both rectangular and rounded forms, providing an elegant look that can be used at both breakfast and invitation tables for those who cannot give up classic colours.
Tableware Changing with New Generation Designs…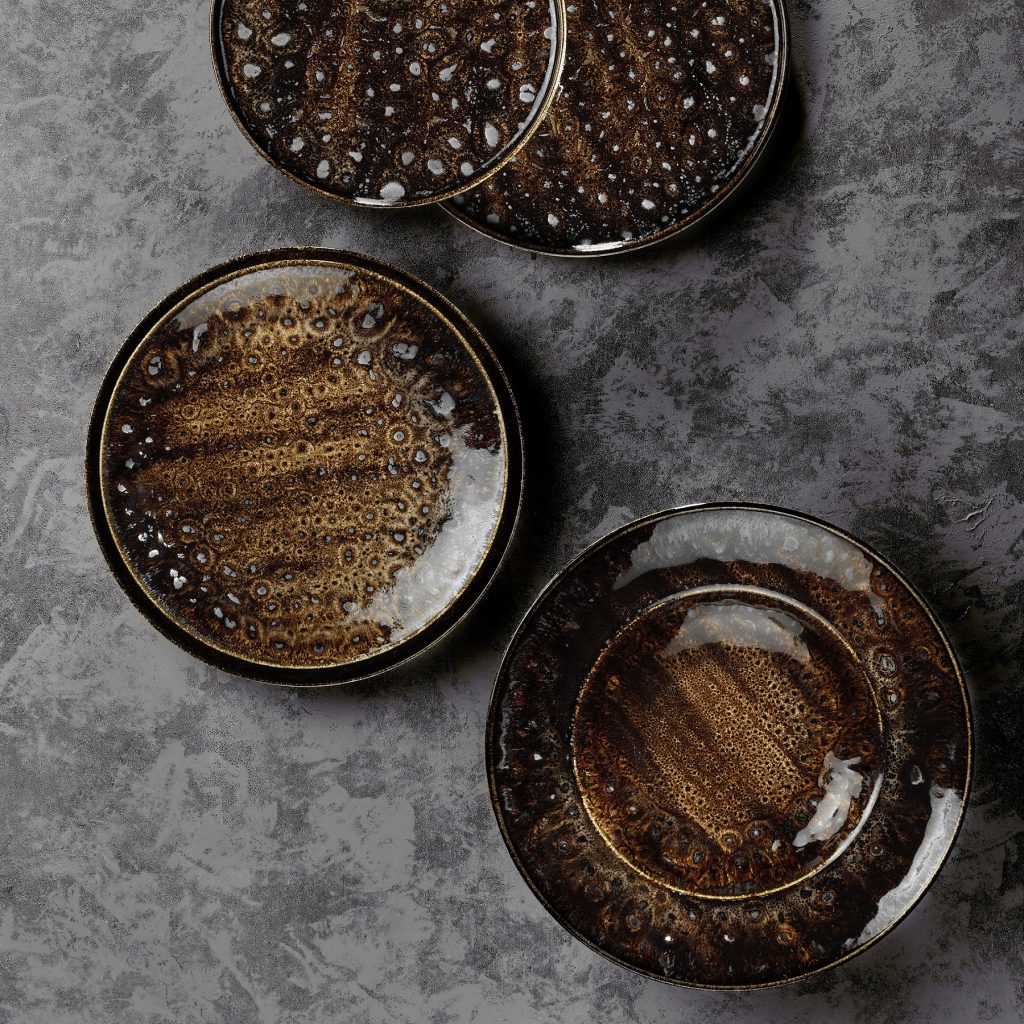 Kütahya Porselen continues to reveal brand new patterns and products by designing what cannot be imagined with its innovative perspective. The Company begins a new era in tableware by combining unusual colours and patterns in perfect synergy. The Moon series, which suits all different product groups, was produced with inspiration from another face of nature, the symbol of eternity.
The series, which utilizes the technique of reactive glaze application and is inspired by the surface of the Moon, initiates a completely different period in table settings with its natural appearance; thanks to the technique used, different natural patterns are obtained in each product – making the products even more special.
The Elegance Of Simplicity…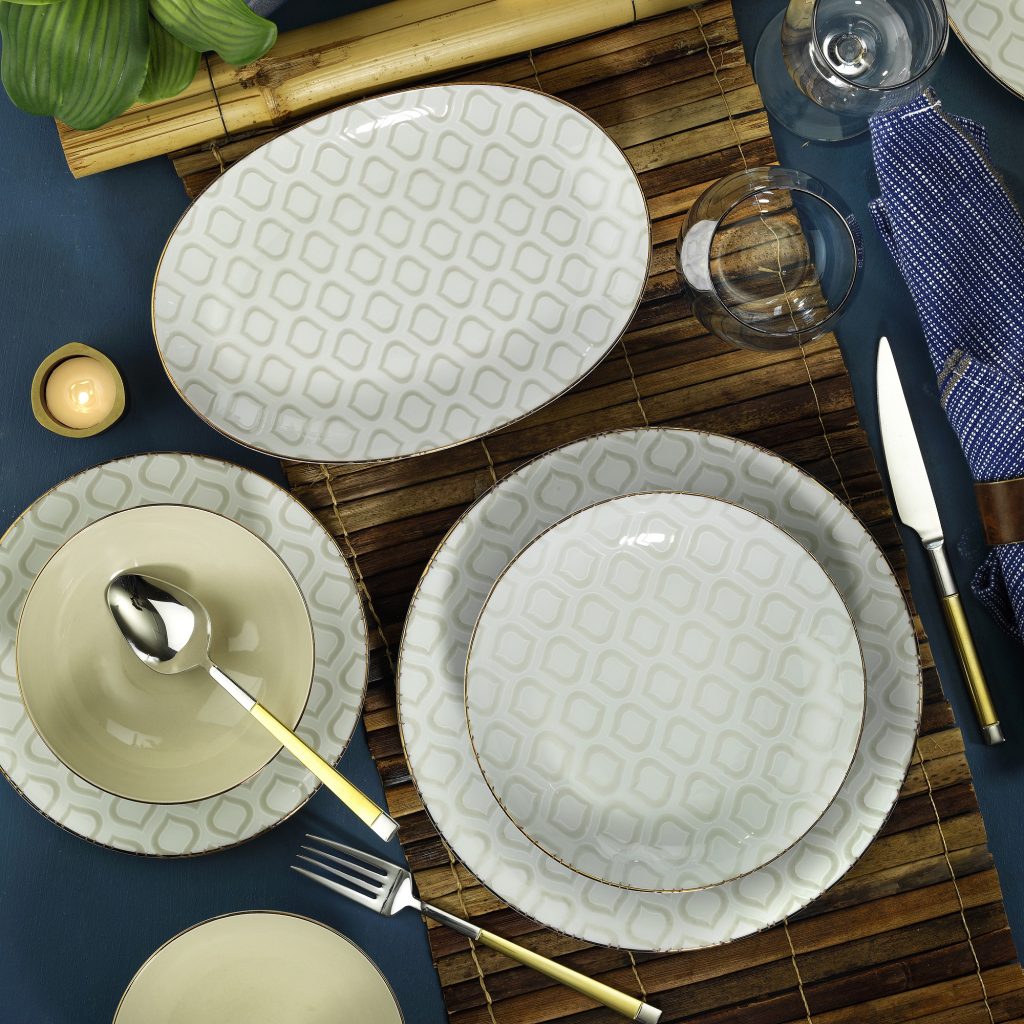 The concept of elegance, adopted across every product in Kütahya porcelain, is united with simple patterns and pastel colours in the Nanopor series, reaching a perfect harmony.
The harmony of minimalist patterns and natural colours is poetic in this series that is far from colourful but shines like the sun.Elegant tables that are easy on the eye provide integrity with the elegance of the Nanopor dinnerware series for modern, minimalist houses. Kütahya Porselen, the producer of long-lasting healthy porcelain, has created a timeless design with Nanopor and a series that will become indispensable for tables.
Modern Products With Ethnic Patterns That Unite The Past and The Future…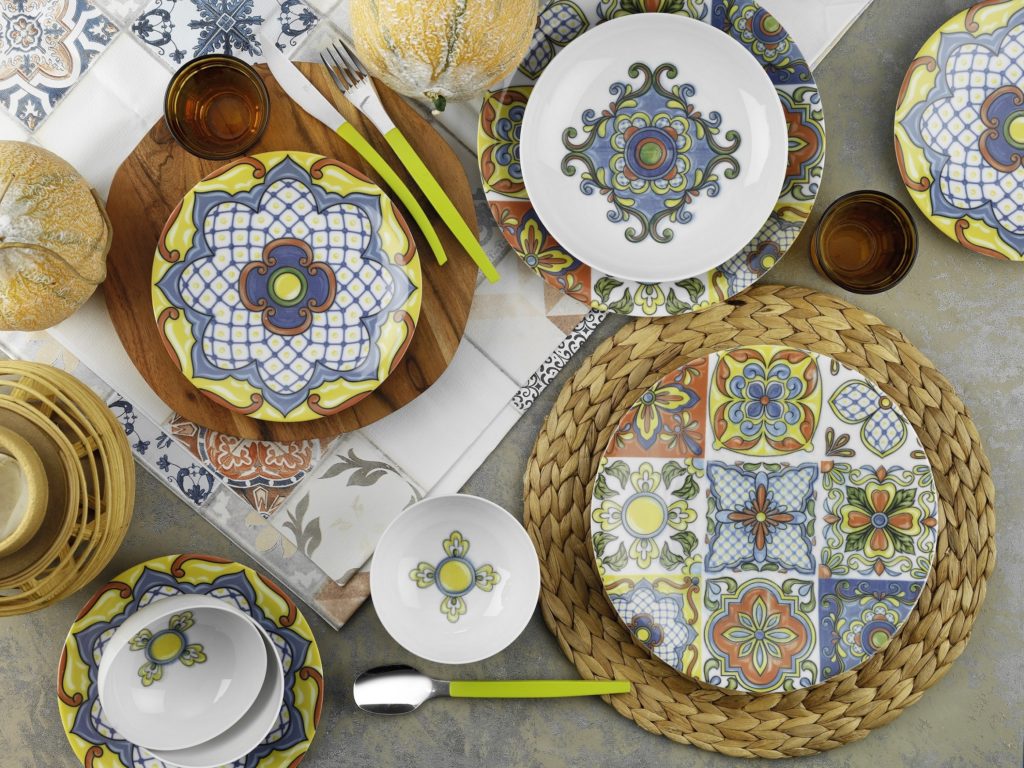 This series, another collection in the Nanodekor range, is designed as a decorative product rather than a tableware item. In Turkish culture, ethnic patterns, frequently encountered in many fields in the past, come to life on tables with new generation perspectives and designs. In these collections, which are the work of a balanced harmony inspired by the past and adapted to the present by Kütahya ceramic, products that change the energy of homes have been generated, by creating a work of art combining historical figures, vibrant colours and the quality and durable porcelain of Kütahya Porselen.
Kütahya Porselen has achieved its fine porcelain production for years, using the most advanced technologies. Its quality porcelain, which is the product of its 50 years of experience, is among the most preferred manufacturers in the world with its original designs. Kütahya Porselen, designing porcelain as much more than just kitchenware, continues to produce innovative products with the same care in every product category, and revolutionize tables.
Stay in touch to follow the newest trends and tap into the world of the leading designers! Subscribe to our newsletter!