Making lifestyles more enjoyable, Bella Maison illuminates summer tables with the Palm Bamboo Stoneware Dining Set. Delivering the warmth of summer to dining, the four-person dinnerware set stands out with its bamboo-edged rims and sweet palm-patterned plates. Inspired by bamboo and energized by palms, the set brings a summer breeze to tables.
Bella Maison, delivering a fresh touch to the "beautiful home" concept, reflects its signature aesthetics in the Palm Bamboo Stoneware Dining Set. Blending the solidity and naturalness of stoneware on summer tables, the four-person dinner set consists of sixteen pieces, including soup bowls, dinner plates, oval plates and palm-patterned dessert plates.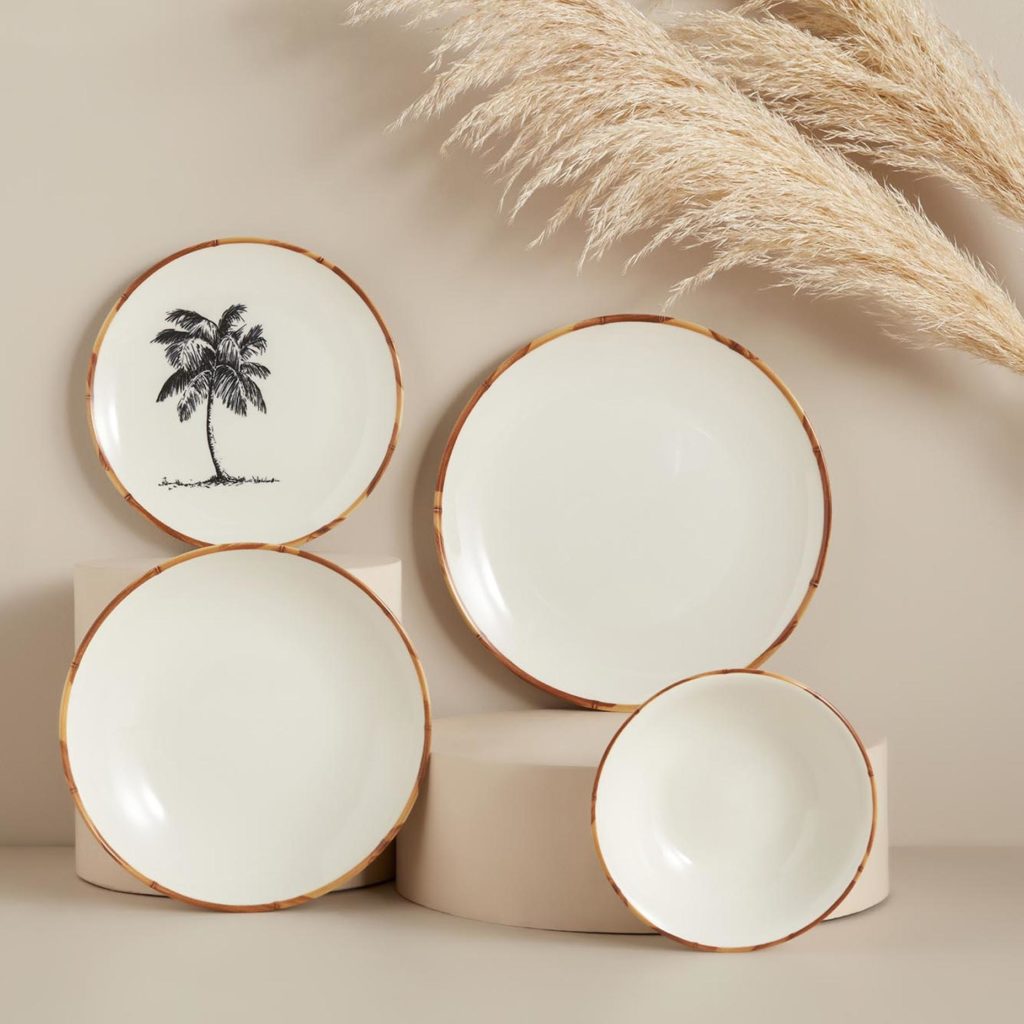 Demonstrates superior durability
The dinner set, with white plates and striking bamboo rims, emphasizes balmy locales with its palm print dessert plate, while the set's earth-based stoneware exhibits superior durability compared to ceramic plates. Appealing to the eyes, the stoneware set maintains the vitality of its colours for years of use. In addition, the set is multifunctional, with its dessert plates suitable for use during breakfast, and microwave- and oven-safe. The Palm Bamboo Stoneware Dining Set is also available in single pieces for added convenience and ease.
Stay tuned to follow the latest trends and explore the world of leading designers! Subscribe to our newsletter!