Kütahya Porcelain brings the classic deck of cards to life in the new 'Briscambille' collection. Referencing popular art, the colourful Briscambille collection includes options ranging from dessert and tea sets, to mugs and appetizer plates.
Blending entertainment and elegance, the Briscambille collection is available in Kütahya Porcelain stores and at kutahyaporselen.com. The collection, which features prominent renderings of the classic heart, spade, club, and diamond suits, includes a variety of dish, cup and service sets.
A collection that is fun, dynamic and meaningful
The heart suit appeals to the most beautiful feelings coming from the heart, while the spade symbolizes the protection of these feelings. The diamonds remind us that every moment in life is precious, and the clubs – three-leaf clovers – represent luck. The court card motifs represent the four seasons, and red and black colours reference night and day.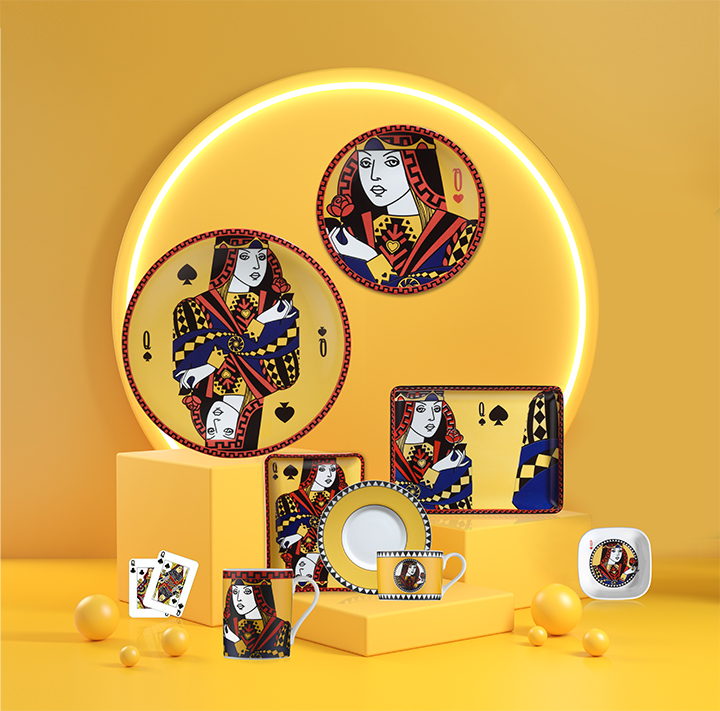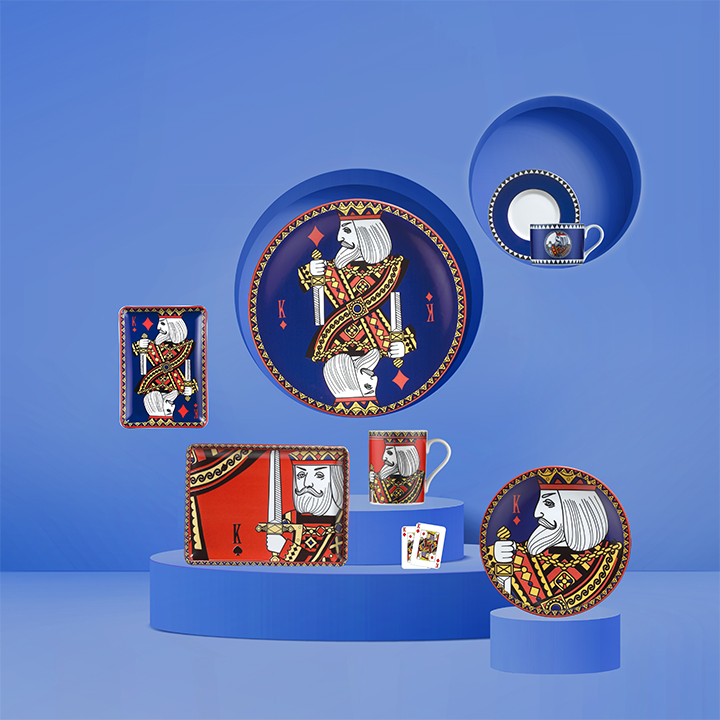 The Briscambille collection, attracting attention with its expressive designs, also stands out with its versatility, complementing any table. 
Stay tuned to follow the latest trends and explore the world of leading designers! Subscribe to our newsletter!