Bella Maison's new Sigma and Pera porcelain sets bring the Mediterranean's most gorgeous blues to tables.
Signifying the circle of life with the tranquil harmony of water droplets, Bella Maison's Sigma porcelain dinnerware collection is inspired by contemporary research in protecting and cherishing the Earth's water resources.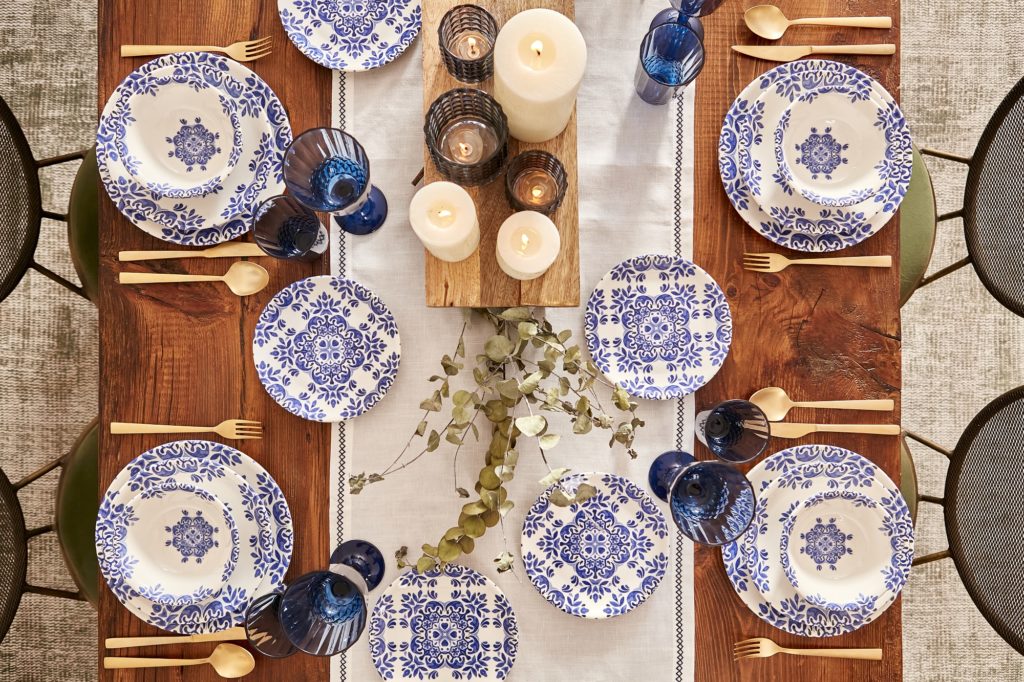 Breakfasts, afternoon gatherings and family meals feel relaxed and expansive with the Sigma porcelain dinner service for six diners.  Consisting of 24 pieces, the set merges rustic forms with naturally elegant patterns.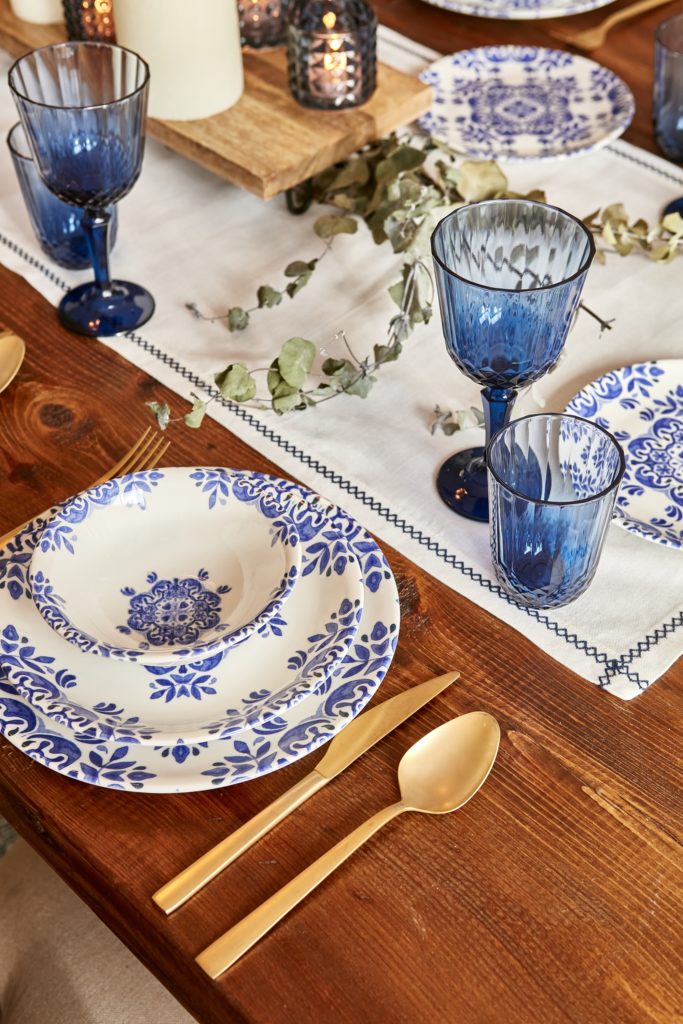 Bring a Mediterranean breeze to your table setting with blue and white Sigma porcelains, complemented by Bella Maison's varied range of table coverings. In addition, the brand offers decorative tableware accessories and stylish candlesticks and candle holders.
Modern Damask in Mediterranean Blues
The Pera porcelain dinnerware set by Bella Maison reinterprets today's classical understanding with a beautiful Damask pattern in the distinctive blues of the Mediterranean Sea.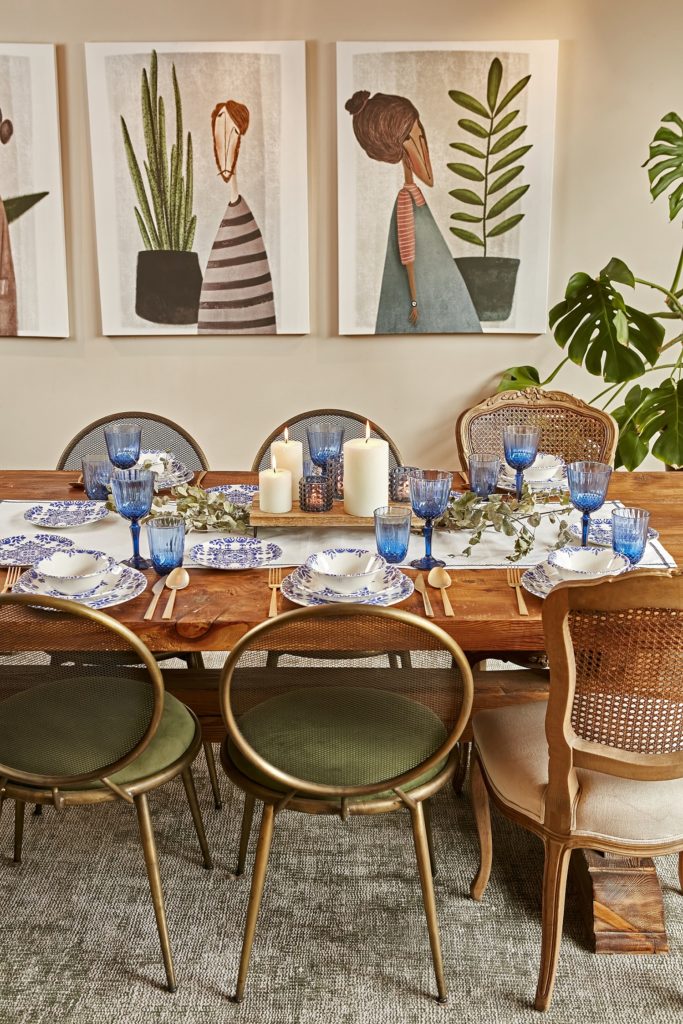 With service for six people, the 24-piece Pera set is inspired by traditional patterns, bringing both cultural values and a contemporary sensibility to dining tables.
This exclusive series is certain to become an essential for all types of dining – from intimate dinners to family gatherings – especially when accented by Bella Maison's gorgeous tablecloths, texture-rich napkins, and stylish and decorative table accessories.
Stay tuned to follow the latest trends and explore the world of leading designers! Subscribe to our newsletter!