Bringing a sea breeze into homes, colours found in nature are inspiring main elements and details. Calming blue tones complement airy white shades and refreshing corals, delivering summer freshness to indoor spaces.
Coastal-style colours and patterns are ideal for summer's table presentations, melting borders to create an open-air atmosphere inside. Summer's breezy influence is everywhere, from tableware to décor, and highly desired by consumers this year.
Details for the most beautiful summer tables!
Tropical Details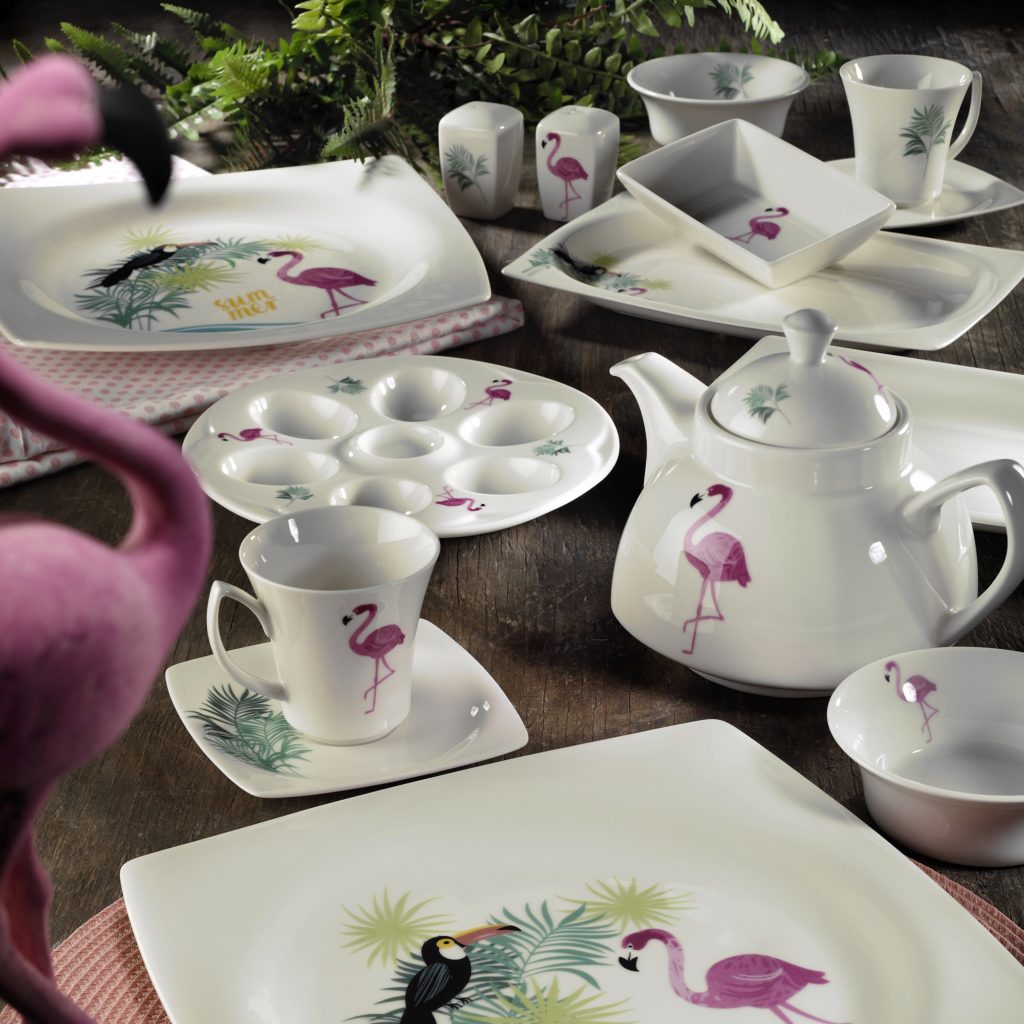 Indispensable for summer, tropical themes and patterns are on tables this season, inspiring items from napkins and table linens to various utensils.
Instilled with the colours and patterns of nature, tropical-themed tableware offers a summer flair to dining.
Patterns inspired by the ocean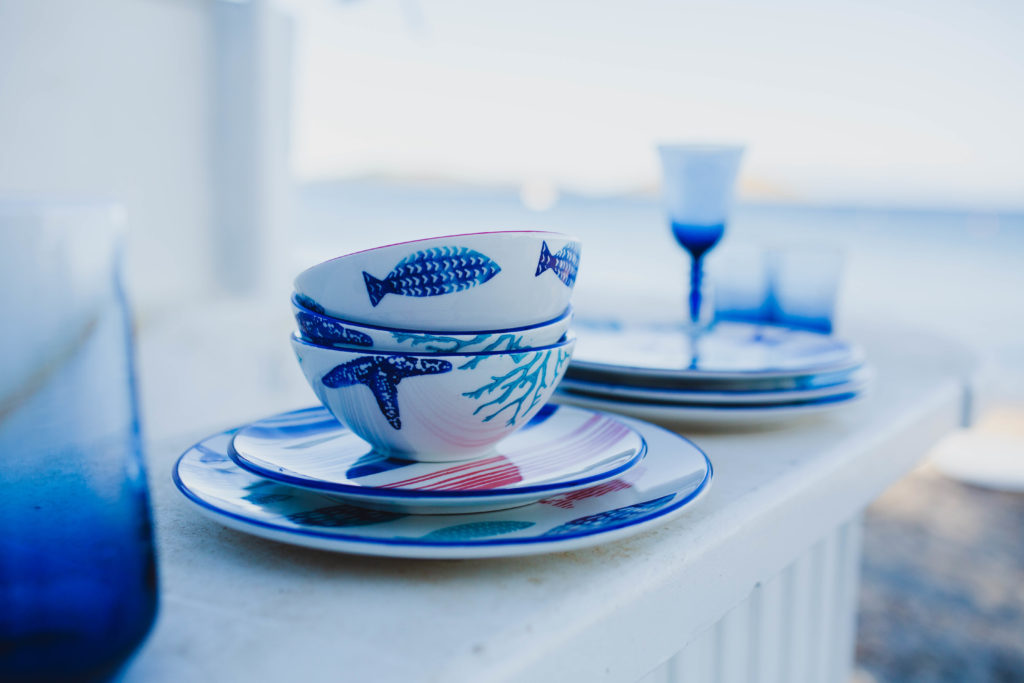 Designed to bring a carefree seaside feeling to summer tables, these patterns add colour and atmosphere to tables. Thanks to special printing techniques, patterned tableware stays bright and breezy, complementing hot-weather dining.
Check out the details of the Hamptons style.
Discover the latest trends in tableware.
Stay in touch to follow the newest trends and tap into the world of the leading designers! Subscribe to our newsletter!