A special accompaniment to your coffee pleasure awaits at Kütahya Porselen. Featuring stylish and elegant designs, the Pedra, Naif and Despina coffee sets attract attention in pastel colours that adapt beautifully to autumn.
Consistently presenting stylish collections and award-winning designs, Kütahya Porcelain accompanies the best moments of Turkish coffee pleasure with cups in hues that will warm your heart in cool weather. Discover the Despina line, with its naïve, extraordinary form inspired by infinity, and the strikingly elegant Pedra collection!
Feeling of eternity with Naif
Inspired by long conversations over coffee, the Naif Coffee Team is the perfect companion. The pairing of the cups and saucers in the two-piece coffee set reveals the infinity sign. Bringing the energy of life to coffee hours in its special colours, Naif offers ultimate coffee pleasure in perfect harmony…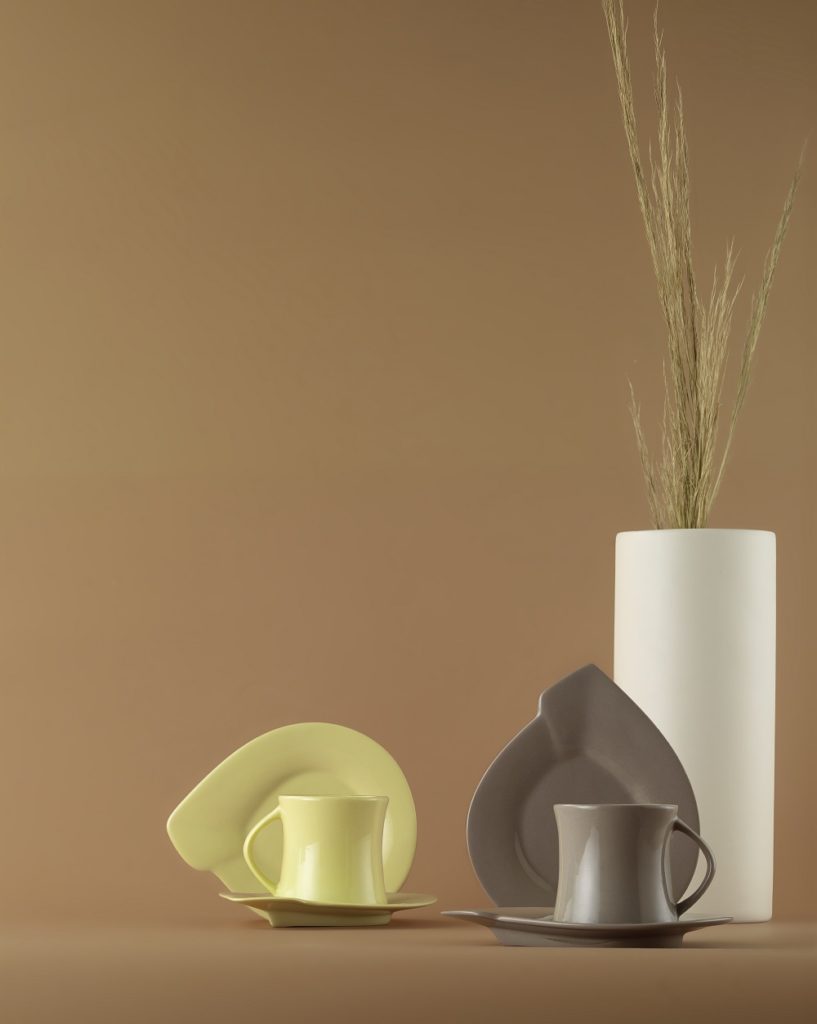 Autumn-worthy Colours
Standing out with its hues and stylish design, the Pedra Coffee Set is one of the most beautiful accompaniments of coffee pleasure. The four-piece set, consisting of coffee cups and saucers in pink and purple tones, brings romance and simplicity to coffee breaks.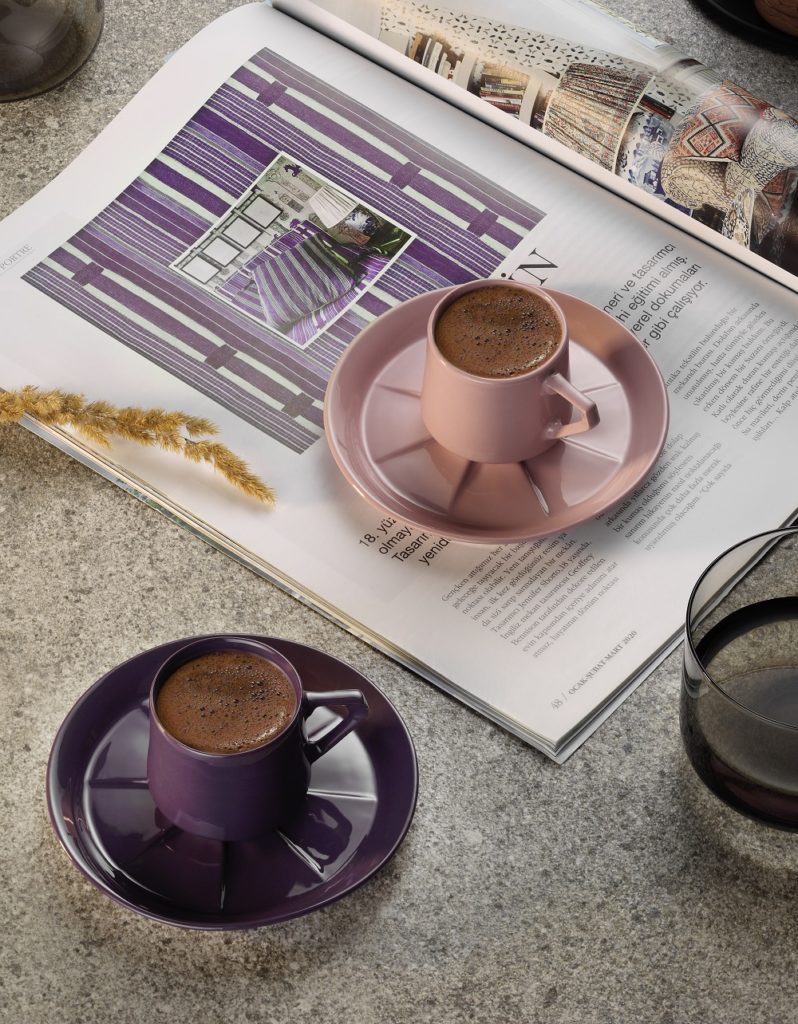 The Magic of Detail
Uniting striking details of aesthetics, grace and elegance, Despina also draws attention with its extraordinary components. Each four-piece Despina Coffee Set, in a choice of red, black, green or beige tones, consists of two cups and two saucers. With Despina, you can create your own coffee set by from the rich colour options and make the pleasant moments you share with your loved ones unforgettable.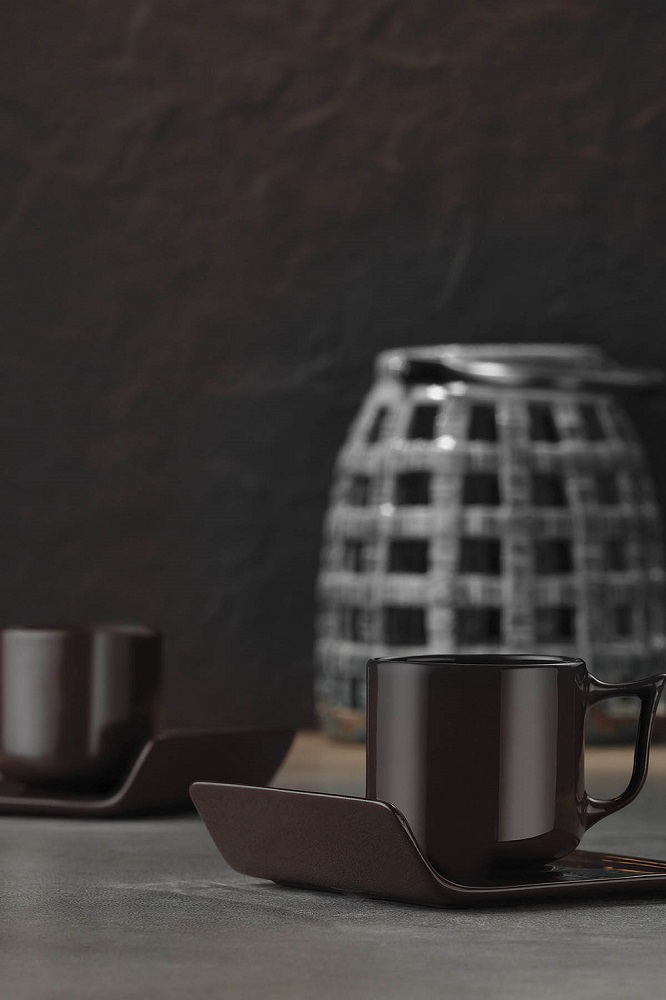 Stay tuned to follow the latest trends and explore the world of leading designers! Subscribe to our newsletter!