Berk Ilhan is an award-winning product and experience designer who is based in New York. He specializes in creating products that celebrate the joy of being you, and cultivates human connection. His design work has been recognized by over 20 design awards including iF Design, IDA, Fast Company Innovation by Design, Red Dot Best of the Best. His design work and creative process was covered by global media outlets including CNN, BBC, New York Daily News. Ilhan designed innovative products for global clients such as KLM, PUMA, NRG, Novo Nordisk and taught Design Thinking to medicine students at Thomas Jefferson University.
To pursue his personal design work, such as Mürror -the mirror that shows you only when you smile– and to collaborate with visionary clients, he started his own design studio in New York.
MÜRROR
A mirror that makes you smile at yourself.
Mürror is a magical mirror that is unlocked with the power of a smile. The frosted surface becomes a mirror when someone smiles at it. Berk initially asked "How can I get people to smile at themselves more?" and as an answer created Mürror. Learning from his extensive research in happiness and positive psychology during his thesis project at SVA, Berk realized that manifesting self-kindness and compassion actually boost joy and happiness.
Berk displayed Mürror at various events around the world such as Super Happiness Challenge in San Francisco, Design Week in Dubai, Art Basel Miami Week, ArtAnkara Contemporary Art Fair, and Showfields Soho Store in New York, with a total of 70.000 smiles around the world.
Mürror is available for pre-order through www.murror.com.
Pasabahce – Omnia Collection
Water meets glass.
Inspired by "water" as a concept, Berk Ilhan commissioned by Pasabahçe to design a series of glassware products for company's Special Omnia Collection. In the glass industry, Pasabahçe is the third biggest company in the world and second in Europe, with its extensive and strong distribution network, wide array of products, exemplary production capabilities, and customer-oriented strategic approach. Berk's designs are being sold at Pasabahçe stores.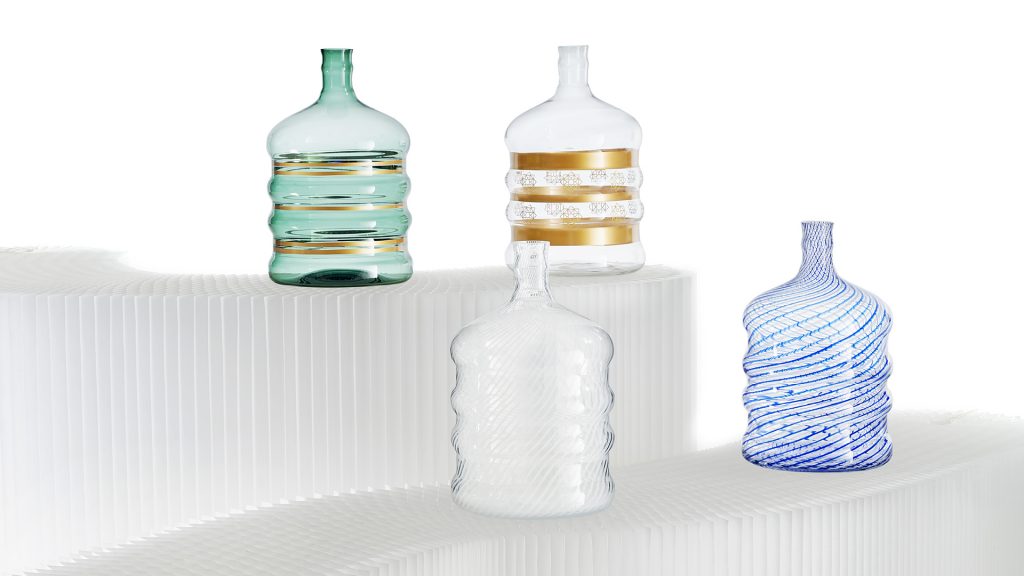 CRATER
Magnetic tiles and metal accessories for customizing your bathroom without drilling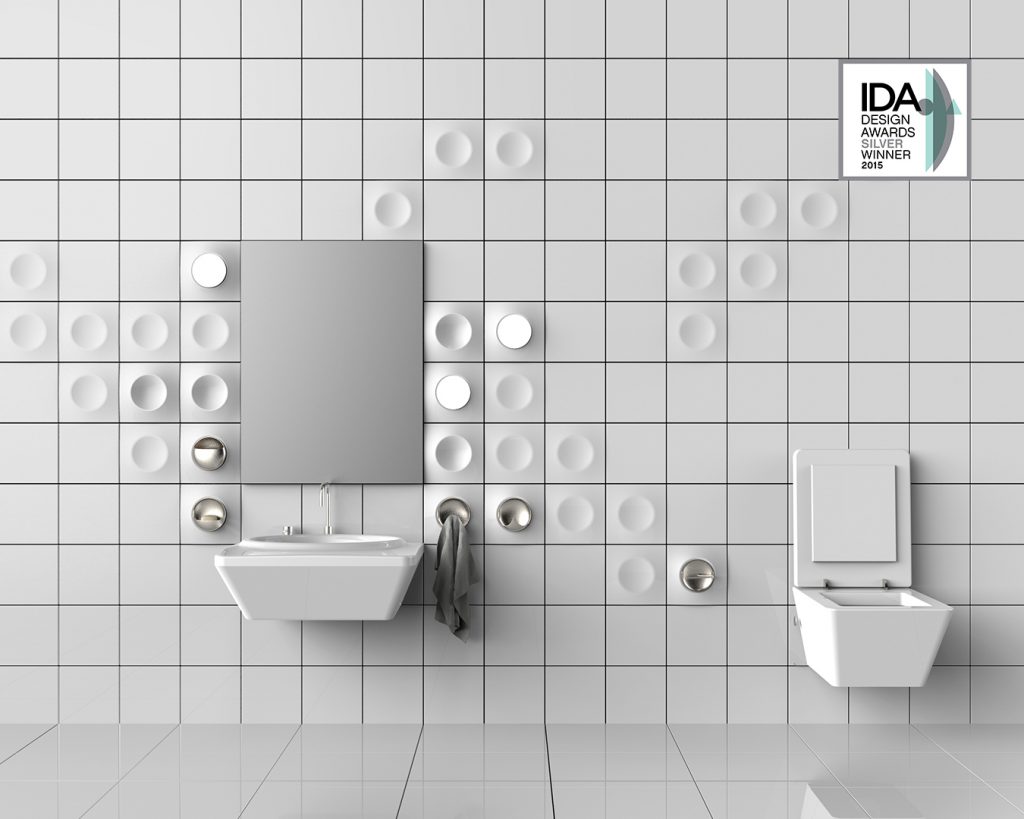 Inspired by the self-adapting quality of nature, Crater is a family of bathroom products that consists of magnetic tiles and metal accessories.
Thanks to the magnetic connection, accessories fit easily on the tiles without requiring any drilling work. Besides, easy attachment and detachment allow users to rearrange the accessories conveniently. This creative solution reinvents the bathroom tiles as a "platform", and accessories as "apps": customizable, updatable, upgradable.
GÖZ
A duo of smart home monitoring devices for bathroom safety.
It's wet, hard, and slippery. The door is locked, and there's no smartphone to call for help. We spend a portion of our day in this space alone. It's called a "bathroom." Göz is a family of smart home-monitoring devices aimed at making the bathroom a safer place.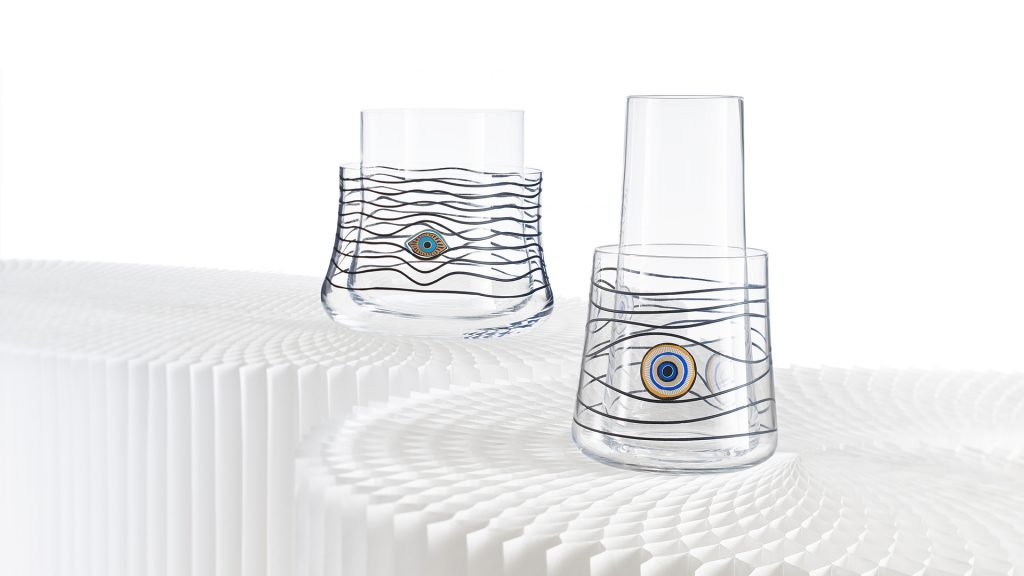 Göz consists of three elements: a motion-detecting LED bulb, a motion-detecting bathtub drain and a companion app.The smart bulb detects falls in the bathroom and then calls for help. The bathtub drain detects falls and a lack of motion due to fainting, then automatically empties the tub. Göz keeps you and your loved ones safe in the bathroom.
ROPO
A self-balancing dustpan and broom duo that meets elegance and whimsy.
Ropo is a self-balancing dustpan and broom duo that will never fall over. A lightweight water tank in the bottom compartment of the dustpan allows Ropo to stay balanced. After sweeping, the user can snap the broom and dustpan together and put it away as a single unit. The rocking weeble wobble feature adds fun to the task of cleaning. This design won a Best of the Best award from the prestigious Red Dot Competition.
Stay in touch to follow the newest trends and tap into the world of the leading designers! Subscribe to our newsletter!