Research Assistant Dr Emre Can wins international awards for "The Breakfast in the Middle East"
Ceramic artist Emre Can was recognized with the Excellence Prize in the "Blanc de Chine" International Ceramic Art Awards 2019, held in Nice, France. Dr Can also took the third place in the 14th International Biennial of Ceramics in Valencia, Spain.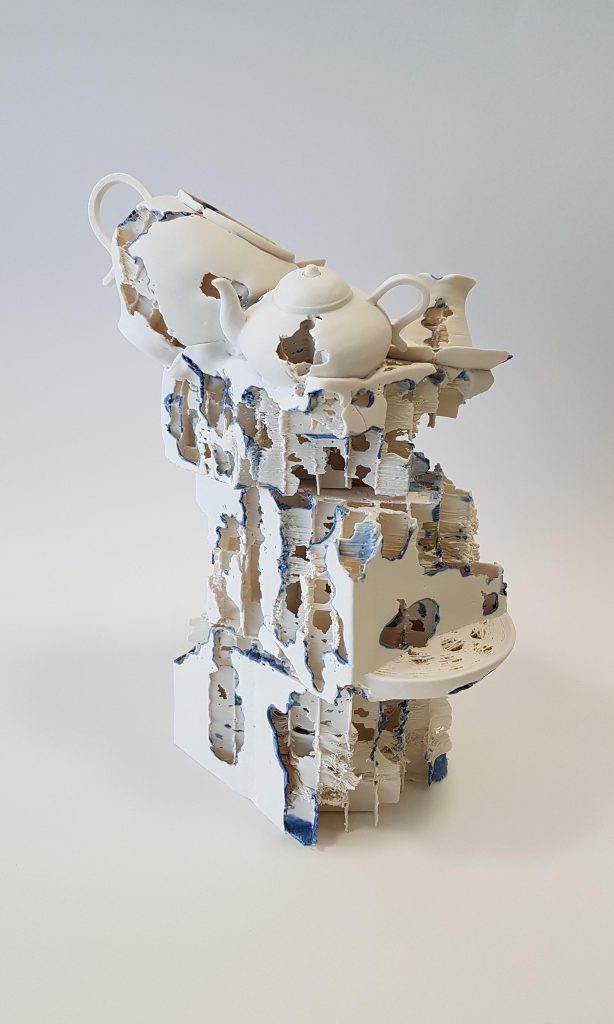 A total of 569 ceramic artists hailing from 40 countries and regions were in the running for the "Blanc de Chine" 2019, International Ceramic Art Award, organised in collaboration with China and France; a selection of 101 shortlisted entries by jury vote took place in China.
After the voting, 10 laureates made it to the final selection, and were exhibited in Musée Masséna, Nice, France. The awards ceremony was held at Opera de Nice, with a winner, two second prizes and two third prizes awarded. The five works included "Breakfast in the Middle East" by Emre Can, research assistant from Abant İzzet Baysal University, Faculty of Fine Arts, Ceramics Department.
In addition, at the 14th Manises International Biennial of Ceramics, organized by the Manises Ceramics Museum in Valencia, Spain with the participation of 52 ceramic artists from 20 countries, Emre Can was again recognized. The "Breakfast in the Middle East" series took third place, this time with a different interpretation of the series.
Stay in touch to follow the newest trends and tap into the world of the leading designers! Subscribe to our newsletter!