The Free Time Collection | An Innovative Series Inspired by Famous Artists
Kütahya Porcelain continues to innovate, backed by more than 50 years of experience. Each season, the Company introduces special series and innovative products suitable for different tastes: the dynamic Free Time collection brings an artsy, youthful perspective to kitchens this year.
"Kütahya Porcelain's Free Time Collection brings a dynamic original concept to kitchens."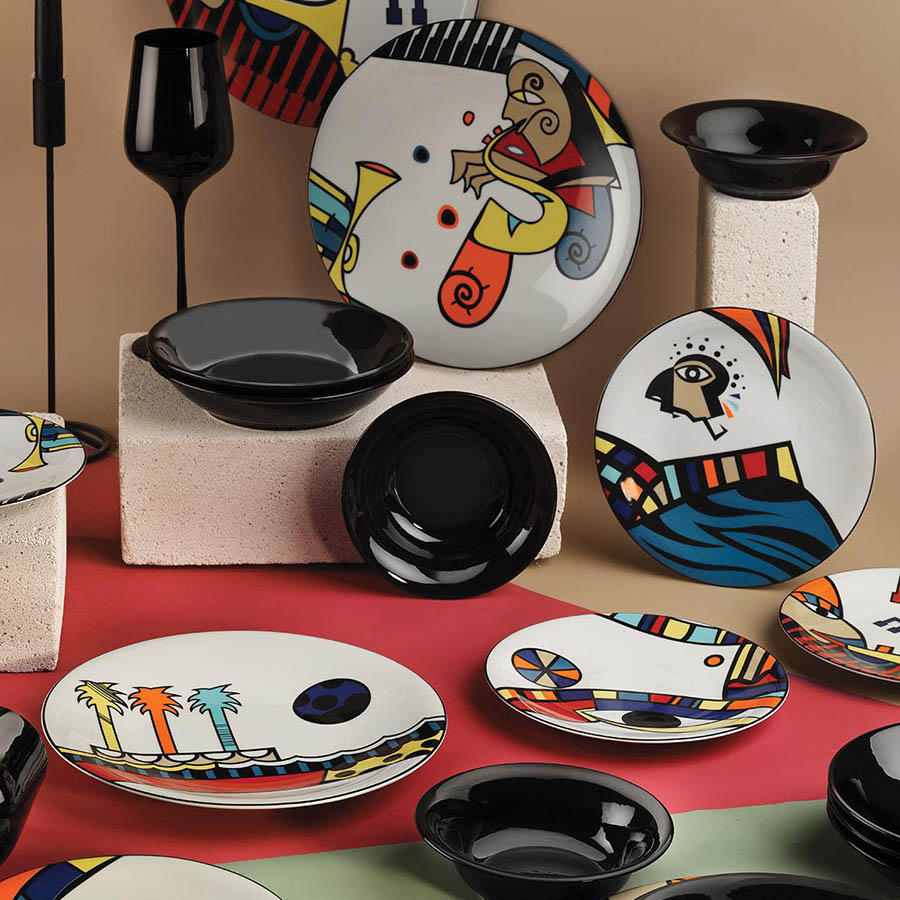 Kütahya Porcelain breathes new life into porcelain with the Free Time collection. Moving beyond classic dishware patterns, the Free Time collection is inspired by the works of renowned painters. Cubist-style patterns and vivid colours on dinner sets and stemware add a new dimension tables. At the same time, pieces are dishwasher-safe, due to the in-secret décor application used in the porcelain.
An Inspiring Series…
Like a work of art, the Free Time collection offers daily inspiration with its unusual colours and patterns. Kütahya combines the harmony of porcelain art and modern design, presenting users with a completely different experience.
Check out the "Success of a 50-Year History Kütahya Porcelain" to discover more Kütahya Porcelain products!
Stay in touch to follow the newest trends and tap into the world of the leading designers! Subscribe to our newsletter!