Can you tell us about yourselves?
Our names are Selin Akar Abuç and A. Cüneyt Şen. We operate the Melonarte Ceramic studio. Both of us graduated from Sakarya University, Faculty of Art Design and Architecture, Department of Ceramic and Glass Design. We decided to sell our ceramic designs and products and, six years ago, established the Melonarte Brand.
Your products have distinctive designs. We know that you are inspired by nature in your design process – what are your other influences?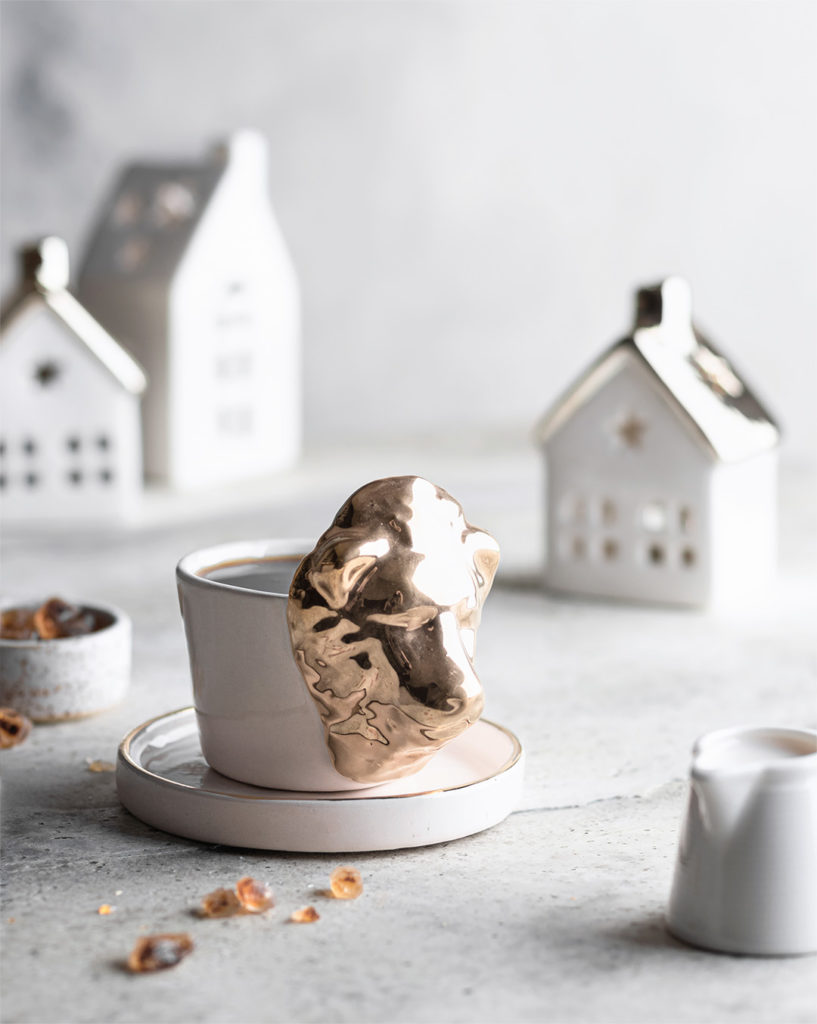 We aim to create interesting, vibrant products, in line with our education in ceramics and our talent. We have a wide range of products that reveal the creative side of our work. While Turkish coffee culture has emerged as our primary reflection in our cup designs, we also believe that our designs inspired and influenced by nature express our creativity in the best way.
While designing, we first look to originality. From that point, every element of nature forms the basis of what inspires us. We blend our original reconstruction, based on animals, plants or their textures, shape each piece and then decorate it by hand. We are shaping at every stage of the ceramic production, which requires a lot of effort, in our workshop; we colour each piece by hand, with a brush. Depending on the type of embellishment, we fire some of our products twice and, for items with gold-leaf, three times. Since we prefer to boutique production, each piece receives our utmost attention and care.
You export worldwide. How is that going?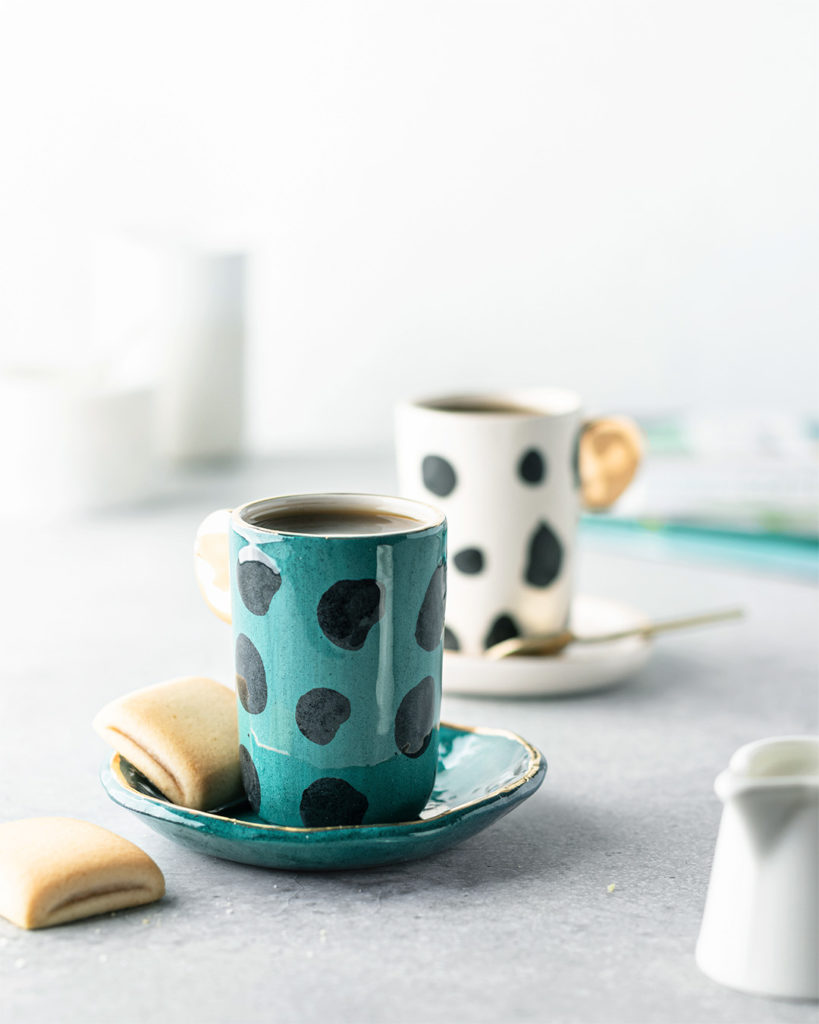 We promote our ceramic pieces via social media platforms. We have many followers at home and abroad who like our brand and products. Recently, we have been sending pieces to various Arab countries, primarily Kuwait and Dubai, and to some European countries. Buyers communicate with us through online platforms or we provide our products through intermediary firms.
What kind of feedback and demand do your products receive abroad?
Our customers who live abroad generally admire Turkish coffee presentations. Another reason clients like our products is that our pieces are handmade and we use 24K genuine gold leaf for decoration. That each product is exclusively created, and special and unique, also makes people feel special and establishes a sincere relationship with our products. We can say that the consideration and attention to detail in our creative process are understood and appreciated by our customers.
What are Melonarte's future plans?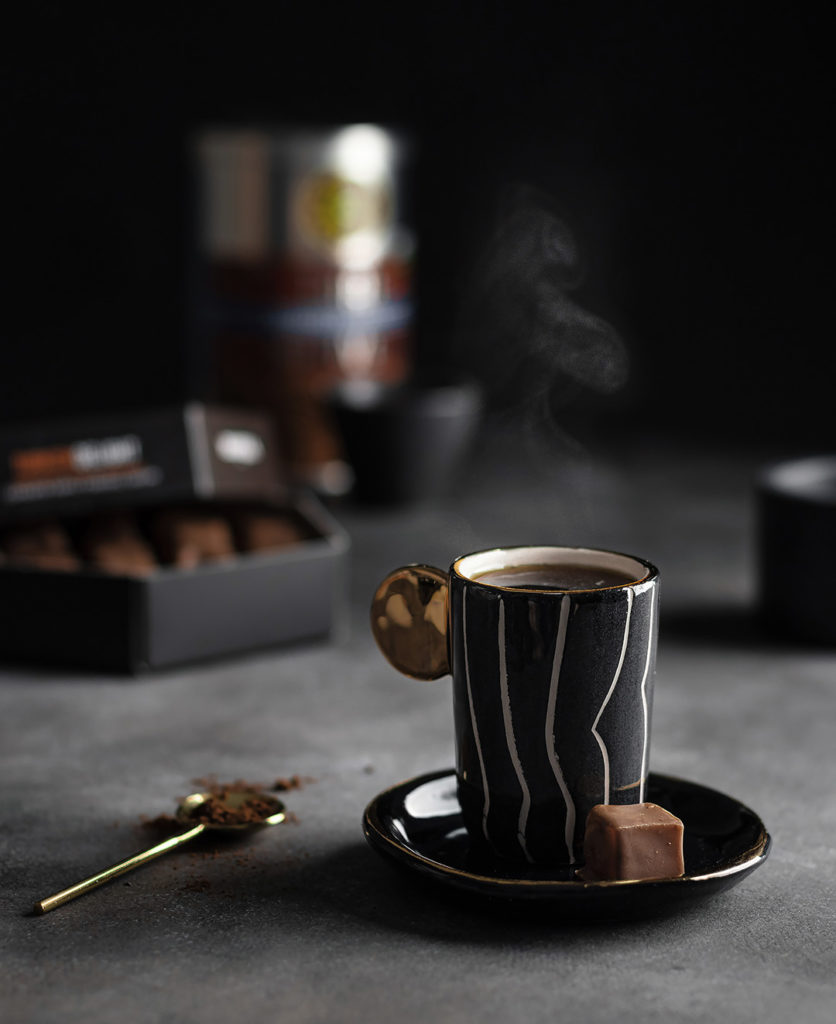 From the day we established the Melonarte brand – in other words, for the last six years – we have been two people in the design and production section. Although our colleagues are included in our working team at times, our production continues with two people.
As we have a business based on creativity, we believe that the harmony in our design and production perception is our greatest asset. Since we do not want to compromise the quality of our handmade ceramic design products, we want to continue boutique production, and improve and protect Melonarte's style and manner. In other words, we do not intend to become a factory by expanding the production network and starting mass production.
In conclusion, Melonarte will continue its production without losing this warm energy that we have convey through our products, which we shape by touching each product individually. We are also planning special collections with limited and special design products.
Discover the latest trends in tableware!
Stay in touch to follow the newest trends and tap into the world of the leading designers! Subscribe to our newsletter!