"It is essential that every decision I make during the design process has a clear, rational reason."
Mete Mordağ, founder of Mordağ Design Studio, has gained international acclaim over the last 12 years. Working across a range of fields, Mete Mordağ designs are sold in more than 25 countries, comprising over 100 products. The Studio is working on extraordinary projects for the coming period.
"When good design, good engineering and good marketing synthesize, a successful product is the result."
We'd love to get better acquainted with you: Who is Mete Mordağ?
I graduated from the German High School in 1996 and, in 2001, from the Mechanical Engineering Department at Boğaziçi University. My passion for creative arts and my desire to combine my affinity for positive sciences led me to industrial design. I returned to Istanbul in 2005, after completing a Master's degree in Industrial Design at the University of Sydney New South Wales. In 2007, I founded Mordağ Design. For 12 years, I have been working on permanent designs for brands across sectors, including technology products, home supplies, kitchenware, accessories, furniture, diving equipment, architectural accessories and the building sector.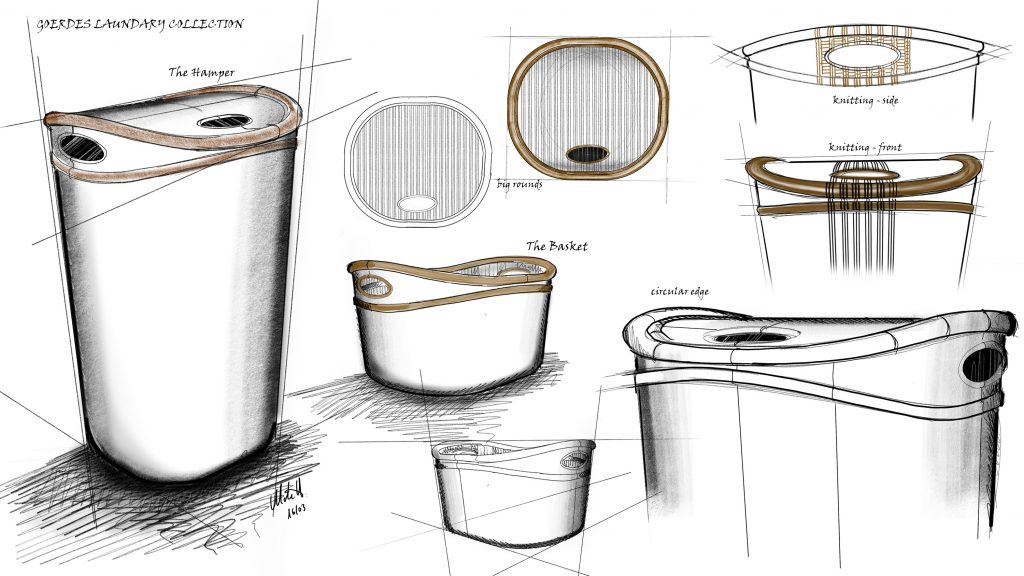 Can you tell us how you form your collections? What inspires you?
We can divide all our projects into two groups: Form-weighted projects and technical-weighted projects. The main starting point in each one is rationalism. Each line you draw – or remove – must have a clear purpose.
The first step in form-oriented projects is determining the signal source of the form or idea required for the design. For example, for a sofa to be designed along a water theme, before I pick up a pen, I dip objects into water and photograph the surfaces that form on the water. Searching for the knots used in the carpet sector, for a basket project, can be the first step of that project. PlastArt's special tissue detailing on Gördes home-bath products, for example, derive from the knot originating in the Gördes district of the Aegean region and is known as the 'Turkish knot' in carpet literature.
In technically oriented projects, design comes to life as an art of problem solving. I try to solve a problem that has not been solved before through geometry, physics and the materials I use; the amazing beauty that the result carries visually becomes its most beautiful ornament. Airties' Air4960 WiFi6 Modem, the Redon Hybrid Dental CNC Device or Miops' Capsule 360 Camera Motion Unit are good examples of such projects.
What they all have in common is that, rather than adding new lines, we try to eliminate existing ones by using the material and the technique to the full extent. I believe an eraser should be used more often than a pencil. In this sense, the main principle in good design is not to draw but to delete.
What was your most remarkable project?
As someone who has designed a wide range of products in the last 14 years, it is difficult to answer this question with a single product. Regardless of the technical, technological or cosmetic focus of the project in question, the added value of good design is enormous.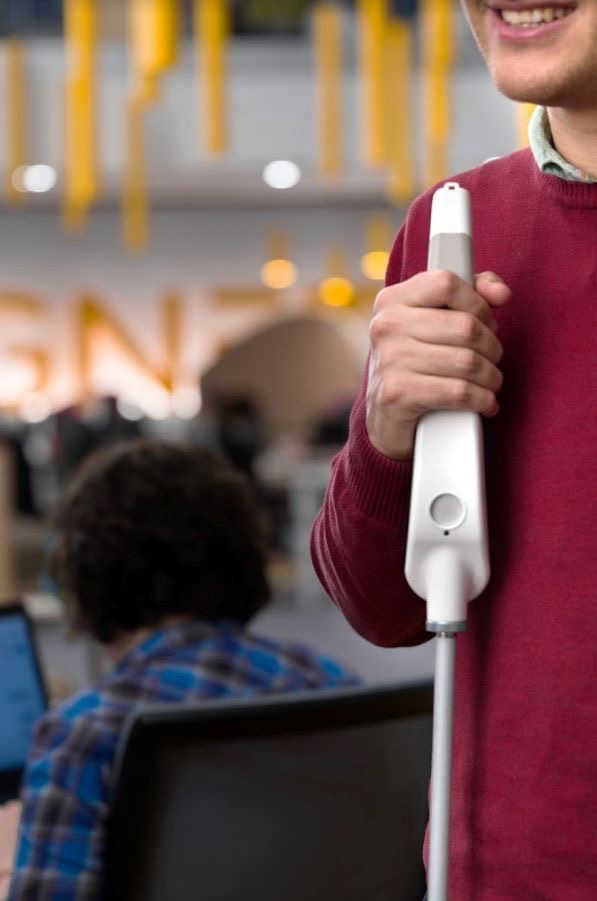 My signature under the industrial design of WeWALK, the world's smartest cane, developed for visually impaired by YGA (Young Guru Academy) and Vestel engineers, will always be a source of great pride for me.
WeWALK, which has revolutionary features such as obstacle detection, telephone integration and an open source platform, was introduced to visually impaired users last May. Having received the Edison Gold Award, one of America's most prestigious awards for innovation, WeWALK enables the visually impaired to use their phones without holding them, thanks to its touch screen and Bluetooth connection. It also has a rechargeable battery, an ultrasonic sensor to detect obstacles, and vibrating warning motors.
The Gördes home appliances collection I designed for PlastArt is also a good example of how great design can produce added value simply through the visual medium. The main theme of this series, which consists of practical items such as laundry baskets, trash cans, storage containers and toilet brushes, is the 'Turkish Knot' geometry used in carpet weaving, as I mentioned above. The first two elements in the series, the laundry basket and hamper, were launched at a German trade fair and received a record of 5 million orders within a week.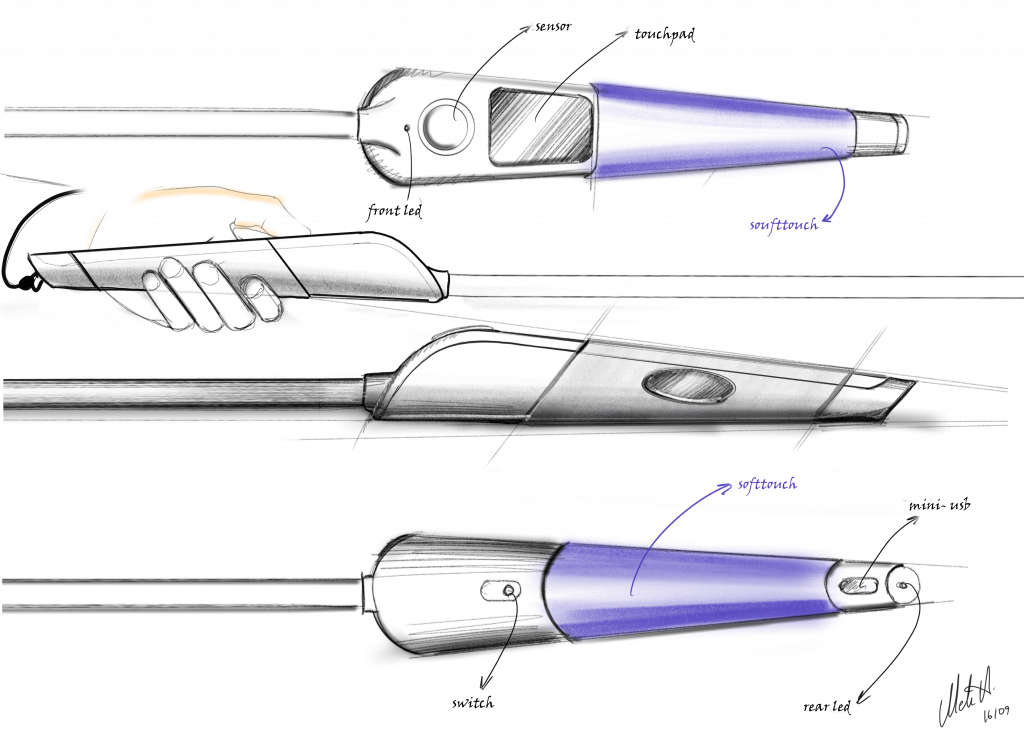 The industrial design of WeWALK, which won the smart Edison Technology award last year, bears your signature. Your role in this project also opened the door to the Edison Award 2020 jury. To what do you owe this success?
If success is achieved, the formula has two important values that consistently guide me: the first is persistence. As in other fields of business, the method to achieving success in creative arts is patiently trying again and again, until the desired level is reached. The second is rationalism. It is important that every decision I make in the design process has a clear and rational reason. In this sense, I find it very appropriate to call my work rational art.
There are some very well-known names in Turkey in terms of design. Do you think design products are appreciated enough in Turkey and worldwide?
When good design, good engineering and good marketing are synthesized, a successful product is produced. It is impossible to think of these three elements separately. Design is a must in any sector, whether technology or cosmetic. The international market is highly aware of the value of industrial design. When it comes to Turkey, we have taken an important step in this regard in the last 25 years. When we observe the progress of the first 20 countries' industrial design registration numbers between 1980-2017, we see Turkey's ranking in 1995; our country has continued to rise. By 2008, Turkey ranked among the top five countries, including China, Japan and the United States, leaving behind countries such as Britain, Germany and Russia.
Are there any designs you are currently working on? Can you give us a few details?
With all the experience and experience we have gained in the Pole design of Kayalar Mutfak, we are designing the brand's new generation industrial kitchen group. I think it will be released as Pole-Plus.
As part of Wollox's interactive projection system, the device and pen designs have been completed and are now in production.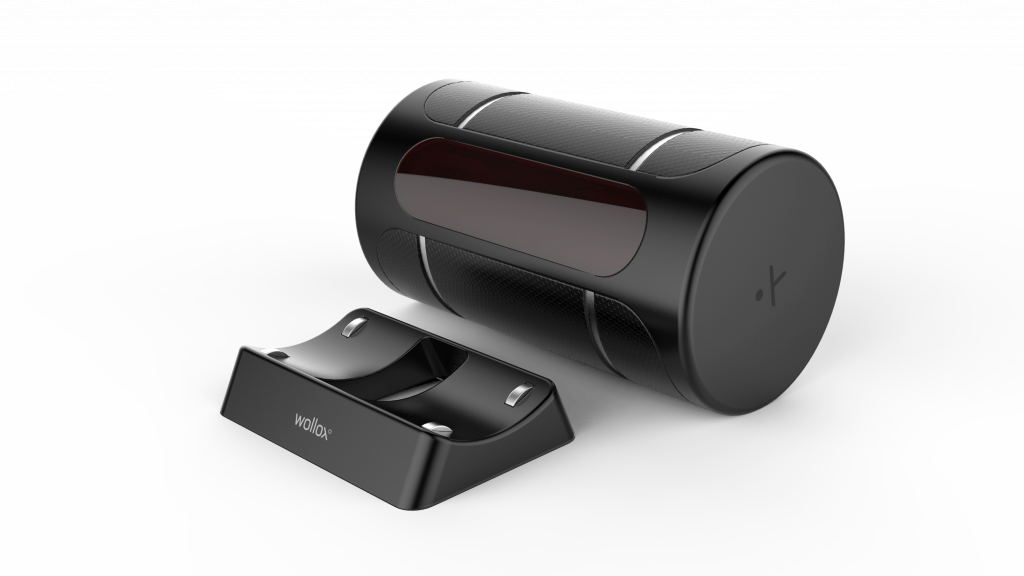 They have a striking technology that can be integrated into any projection device and converts the reflection area (for example, a large wall that is 2 x 3 meters wide) to touch surfaces.
The casts for the Kanna Chair, which I designed for the Holiday brand, are now being produced in Italy. It is aimed to start mass production in the first quarter of 2020.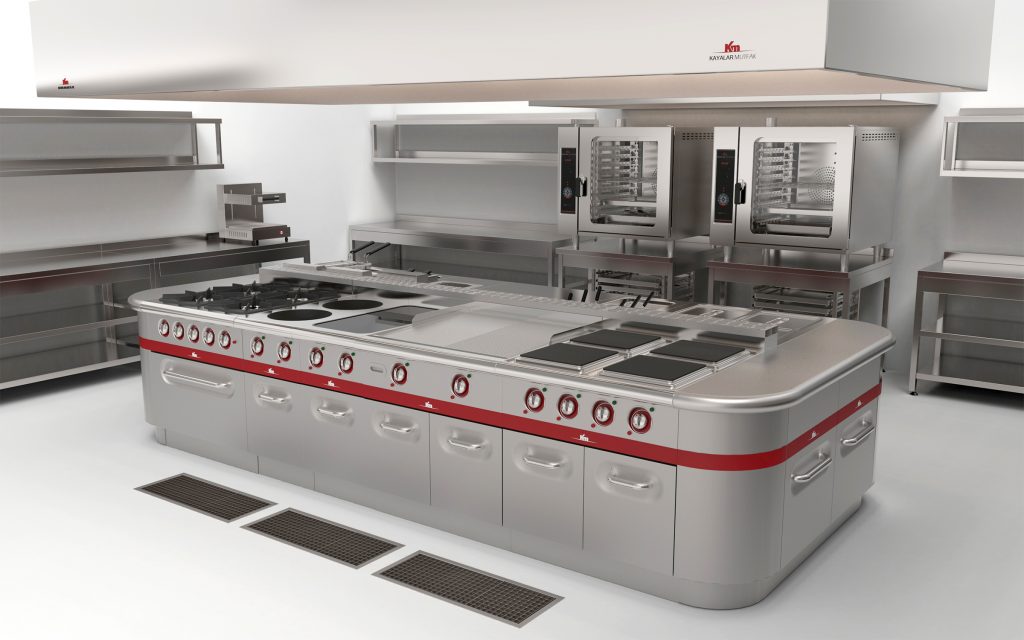 I have also designed the child's camera for Mobilus, which develops technologies for cloud-based video management and image processing.
We are working on a new generation of camera triggers with Miops Technology, which collected $ 600,000 via Kickstarter with the Capsule360 Camera movement box, and launched the product at the end of the summer.
I believe that the bottles belonging to the cosmetics group of the personal care brand UltraCompact will also be on the shelves in the second quarter of 2020.
Stay in touch to follow the newest trends and tap into the world of the leading designers! Subscribe to our newsletter!