Taşev Alicia is designed to double your coffee pleasure with its Moka Pot.
A classic coffee brewing tool originating in Italy, the moka pot is a convenient and practical vessel for making coffee. Featuring a glass chamber, the Taşev Alicia offers an innovative take on the classic moka pot.
In addition to its glass chamber, the Taşev Alicia Moka Pot has an ergonomic design and is available in three-cup or six-pot models.  The moka pot can be used directly on the stove, eliminating the need for an electric coffee machine.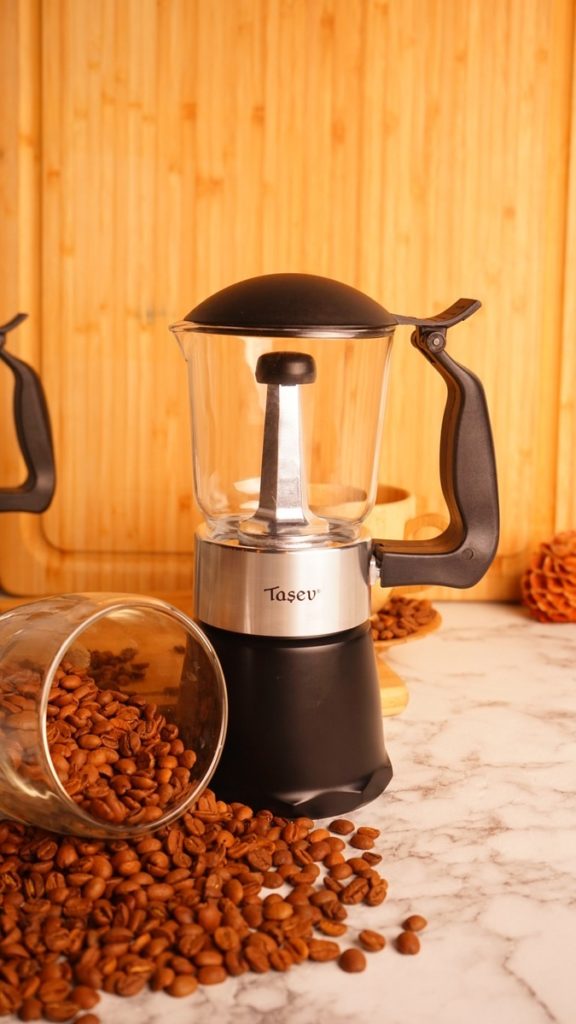 Taşev offers the Alicia Moka Pot for your most delicious filter coffees – complement other brewing methods with the moka pot, a fast, practical, and efficient vessel for making flavourful coffee.
Stay tuned to follow the latest trends and explore the world of leading designers! Subscribe to our newsletter!