Inspired by celestial influences like the moon, the sun and the Milky Way, the glamorous Cosmos collection features a blend of colour and tone that bring to mind starbursts and constellations. A special collection of gold and silver gilding, prepared with an over-glaze printing technique, consists of six different patterns and colours, all perfectly suited to the most stylish tables.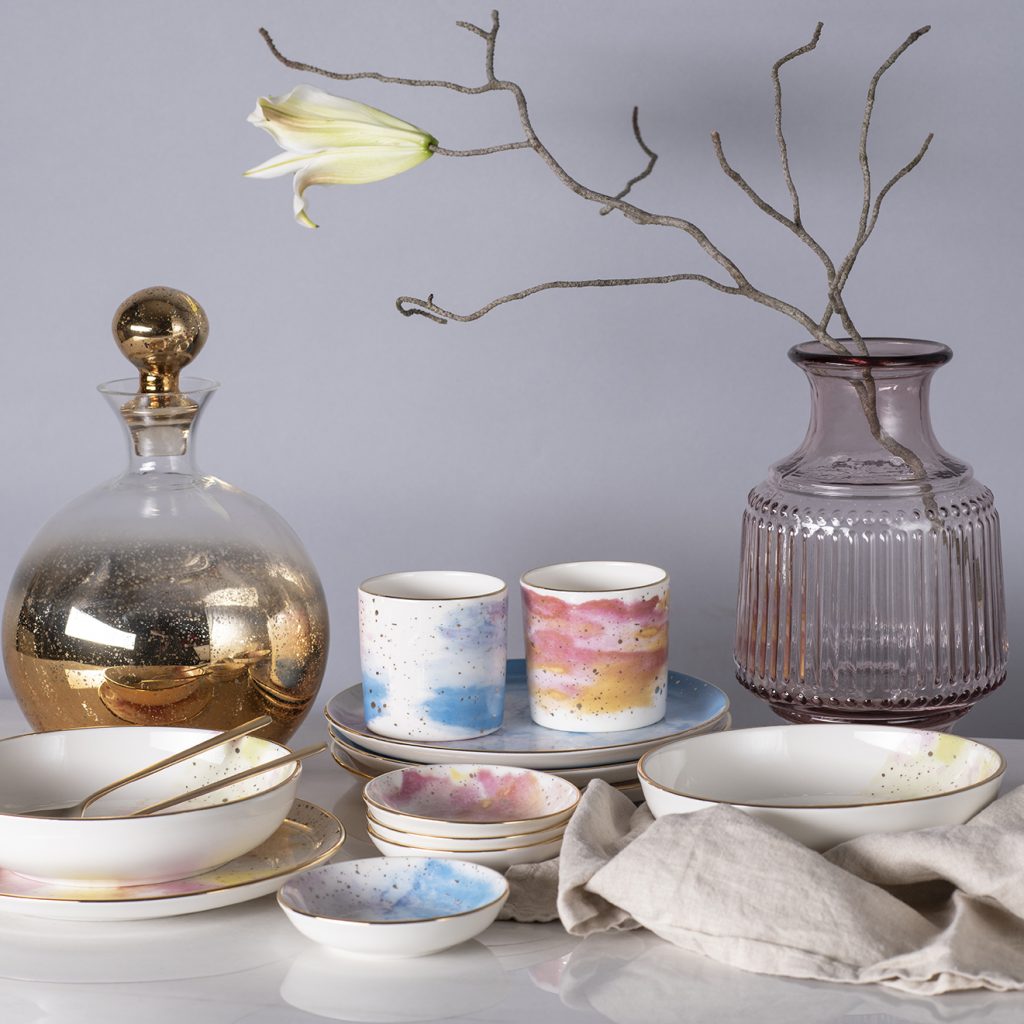 With the single purchase feature available for both the Cosmos collection and the other Porland collections, plates, bowls, cups and catering group products in different sizes and designs can be selected in the desired quantity to create a personalized and unique set.
Stay in touch to follow the newest trends and tap into the world of the leading designers! Subscribe to our newsletter!