Kitchens are among the most prolific areas in terms of tools and equipment and cookware, of course, is indispensable. Cookware sets can contain tens of pieces; these items, with a large trade volume in Turkey, are also exported worldwide. The sheer variety available in cookware products offer options to consumers that suit every taste and every need.
Alongside technological advancements, kitchen items have also changed; cookware sets, including various pots and pans, are being interpreted with a new perspective. Cast iron cookware now attracts even more attention with modern flair, while steel sets become ultra contemporary. There is also a greater range of granite and clay cookware, along with a new generation of pressure cookers that are faster, more effective and more efficient.
We have compiled a summary of some of the new-generation cookware and their manufacturers.
A Stylish, Economical And Durable Alternative | Steel
"For long-lasting and lightweight products in kitchens"
Steel cookware continues to be a presence in kitchens due to its stylish appearance, scratch-resistance and economic price. Lightweight steel cookware offers some of the most easy-to-use items in kitchens, offering both cooking and healthy storage functions. In addition to cooking, steel containers store food in a sanitary and safe manner. The broad variety of ergonomic steel cookware – in sizes and options suitable for a range of uses – offers consumers an alternative for almost every need. In addition, steel cookware and coffee pots are among the preferred products in the HORECA sector due to their long-lasting, non-wearing structure.
Follow developments in steel cookware – indispensable for both home use and the HORECA sector. Discover the latest designs that will suit your customers!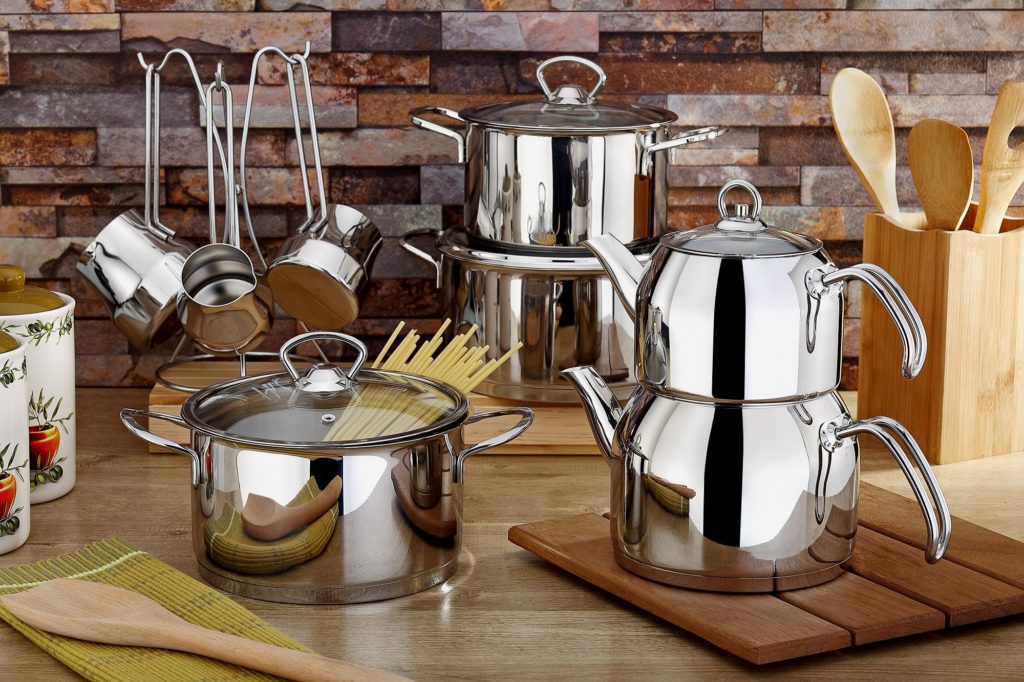 Arzu Metal prioritizes quality and aesthetics in production. The Company has expanded its models and production capacity, gaining consumer appreciation with products that include tea and coffee sets, cookware sets, samovars and frying pans, all manufactured with modern production techniques.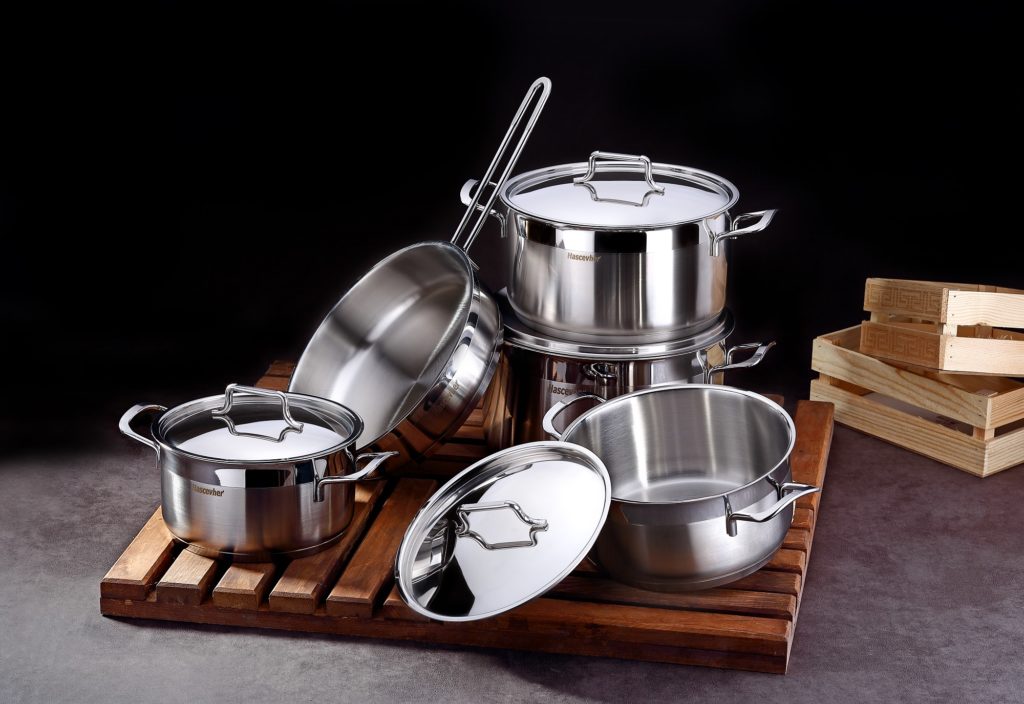 Hascevher, which has been growing with innovative vision since its establishment, now exports to more than 90 countries on five continents. It offers more than 3,000 products, ranging from steel, ceramic and granite cookware, coffee pots and products produced for the HORECA sector. Hascevher broadens its product portfolio by constantly renewing itself, with a design team that closely follows ergonomic and modern design trends aligned with current fashions.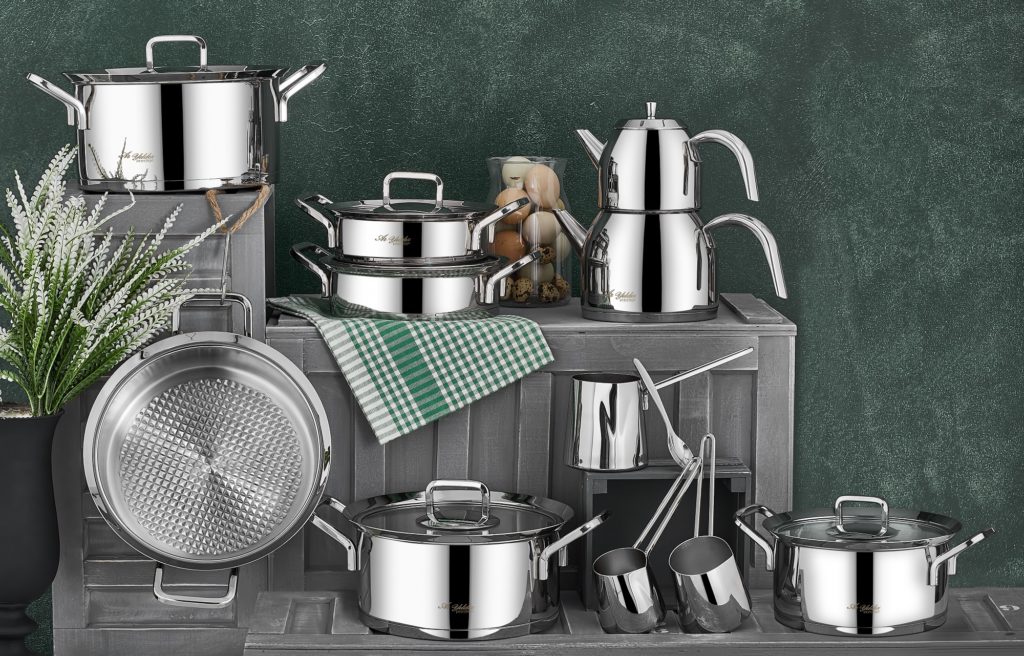 Aryıldız is one of the leading manufacturers in the kitchenware industry. The company appeals to kitchens throughout the world by using its production power. Aryıldız is now recognized worldwide and exports its durable products to numerous countries.
The Elegance Of Natural Granite Stone | Granite Cookware
"Granite pots are indispensable for those who care about taste"
Granite is a natural rock with a range of colours, including grey, pink or white, that vary according to both the ratio of elements in the stone, and the region in which it is found. This metarial is frequently used in kitchens for countertops or tiles and, more recently, in cookware sets. Considered among the most durable and safe materials for cooking, granite cookware ranks as an indispensable product in homes. Pots and pans made entirely of natural granite are preferred due to their extremely durable structure, as well as heat- and scratch-resistant qualities. The non-stick stone surface also guarantees easier cleaning. Granite cookware, which can be used even at high temperatures, add flavour to food due to a structure that distributes heat evenly.
Expect to see more of these trending granite pots, as they take their place among your customers' indispensable cooking tools!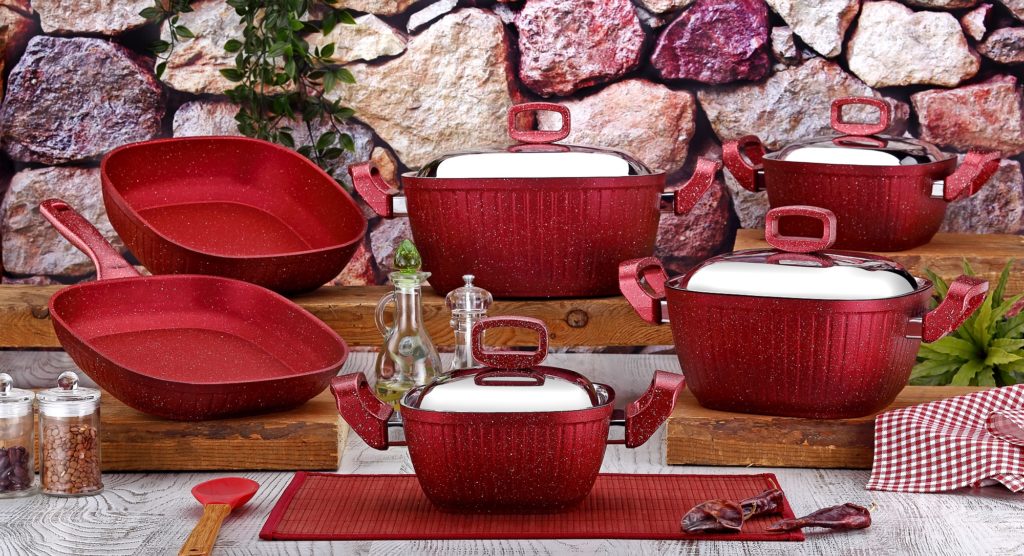 Eslon Mutfak Eşyaları exhibits products such as pots, pans and grill saucers worldwide via a wide network and long-established expertise. Eslon is adopting quality as the first priority in every stage of production. The company follows global developments in innovation and always offers the most current products to the market.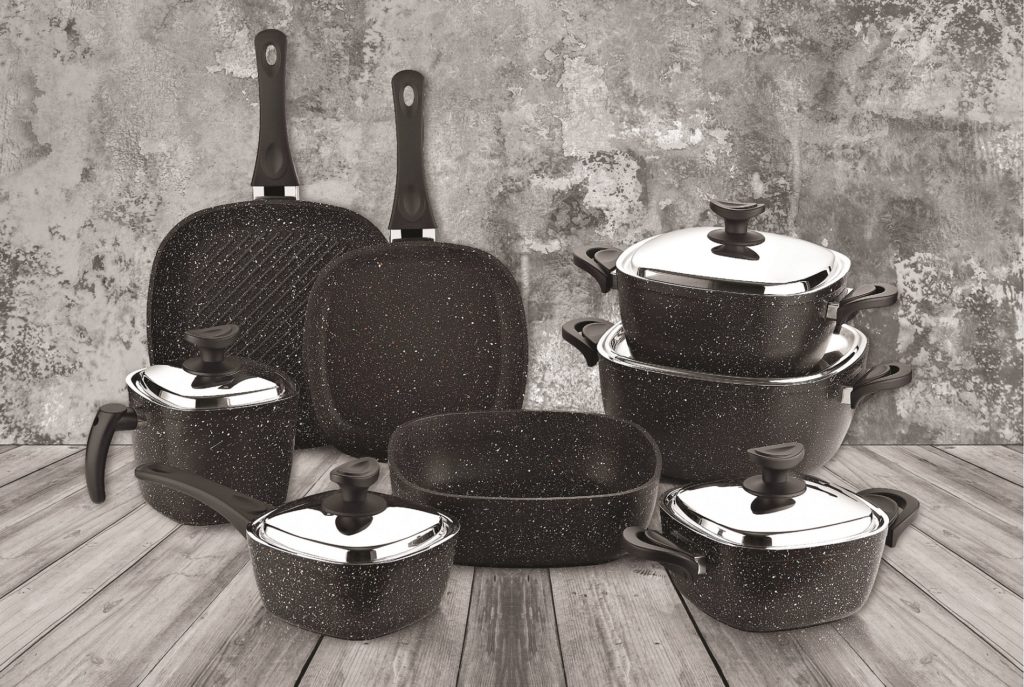 Saflon Metal, operating in the field of fireproof and non-stick kitchen products, expands its product range every day with its wide manufacturing capacity and continues to increase its export volume. Saflon Metal, consistently offering products that exceed customer expectations, has grown its trade volume in accordance with the principle of continuity in quality.
The Legacy Of The Past United With Today's Technology | Cast-Iron Cookware
Emerging technologies not only offer new products and designs but can also bring older versions into the future with new life and increased utility. This phenomenon is highly visible in the sector of cast iron cookware. Used for centuries, cast-iron cookware has re-emerged in modern kitchens, in line with technological developments. While these durable pots and pans can be heavy – and do require more care in cleaning than some other products – cast-iron cookware in updated, user-friendly designs are trending heavily among savvy consumers seeking both value and style.
"Cast-iron cookware for those who want to feel like a chef in their home"
Renowned for uniform heat distribution and retention, cast-iron fry pans and Dutch ovens also can accentuate the flavour of various dishes. Preferred by home chefs who want to cook efficiently, as well as perfectly, cast-iron cookware is rapidly emerging as a favourite in today's kitchens.
Suitable for use in both the oven and on a stovetop, cast-iron cookware provides excellent results for meat, vegetables, and even desserts such as brownies and crumbles. Durable cast-iron cookware can be used safely in kitchens for many years and the new lines offer a solution to every need, with a broad range of sizes and functions.
Manufacturers are coming to the forefront with exciting new lines of cast-iron cookware that are rapidly gaining popularity among customers. Discover products that will meet consumer demands!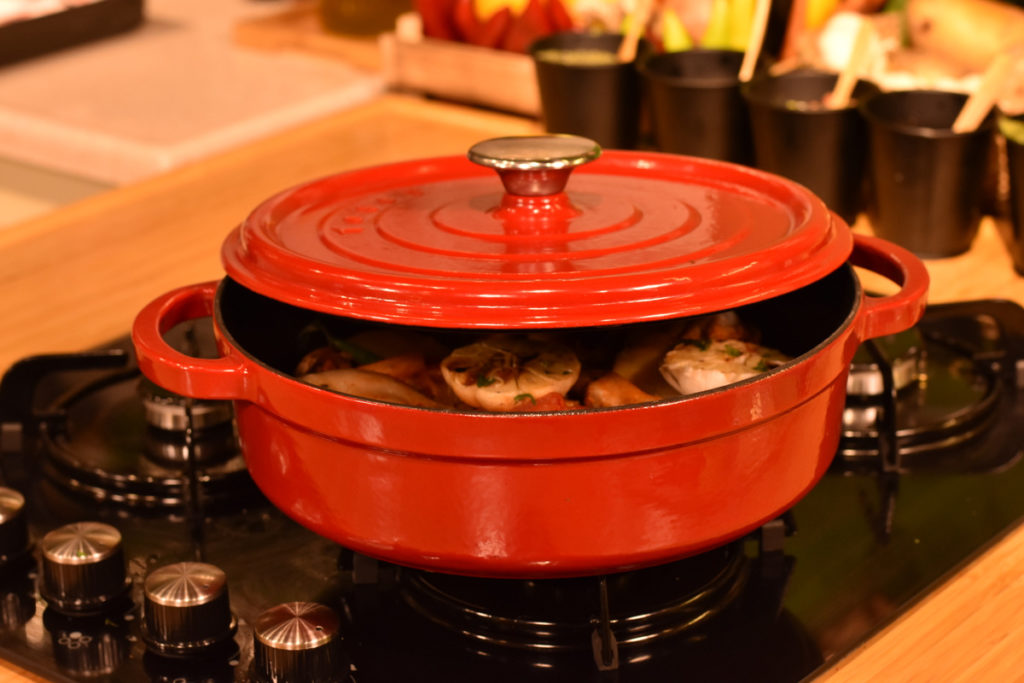 Taşev, the registered brand of Karınca Home Appliances, brings the old traditional stone and soil used in kitchen appliances back to its users in their healthiest and traditional form. Taşev, offering innovative products in a series of collections, gains attention from consumers.
A Pot That Knows When the Cooking Is Done | Pressure Cookers
"Pressure cookers are for busy people who still want delicious home-cooked food "
Pressure cookers revolutionized kitchens from the moment they appeared and have been indispensable to consumers for decades.
Using the power of steam pressure to cook dishes quickly, pressure cookers can halve preparation and cooking time. As well, pressure cookers help preserve flavour and nutritional value, and reduce unpleasant odours, with delicious results.
While modern pressure cookers have been in existence since the early 1700s, contemporary versions are much safer and more functional, with electronic panels, glass lids and other user-friendly features, thanks to new technologies.
Introduce pressure cookers produced with advanced technologies and offer your customers new alternatives by expanding pressure cooker options in your stores!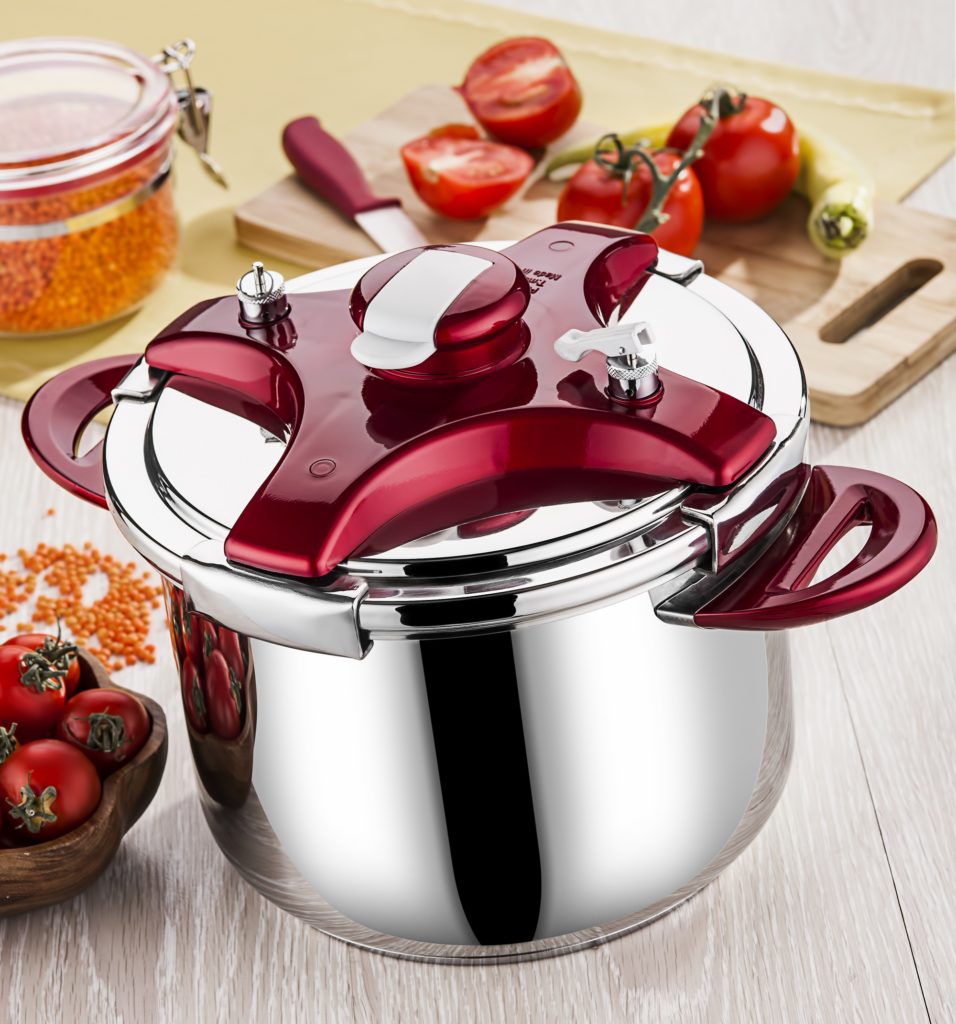 Netlon has rapidly expanded its production capacity with its convenient modern facilities. Today the Company manufactures products in three factories, continuing to gain consumers' appreciation with trend-setting collections that mirror innovations in the sector.
A Traditional Form of Cookware | Clay Pots
Clay pots, among the oldest known cooking utensils, add texture to each dish with their unique smell and aroma. In addition, clay-pot cooking is considered one of the healthiest methods of cooking.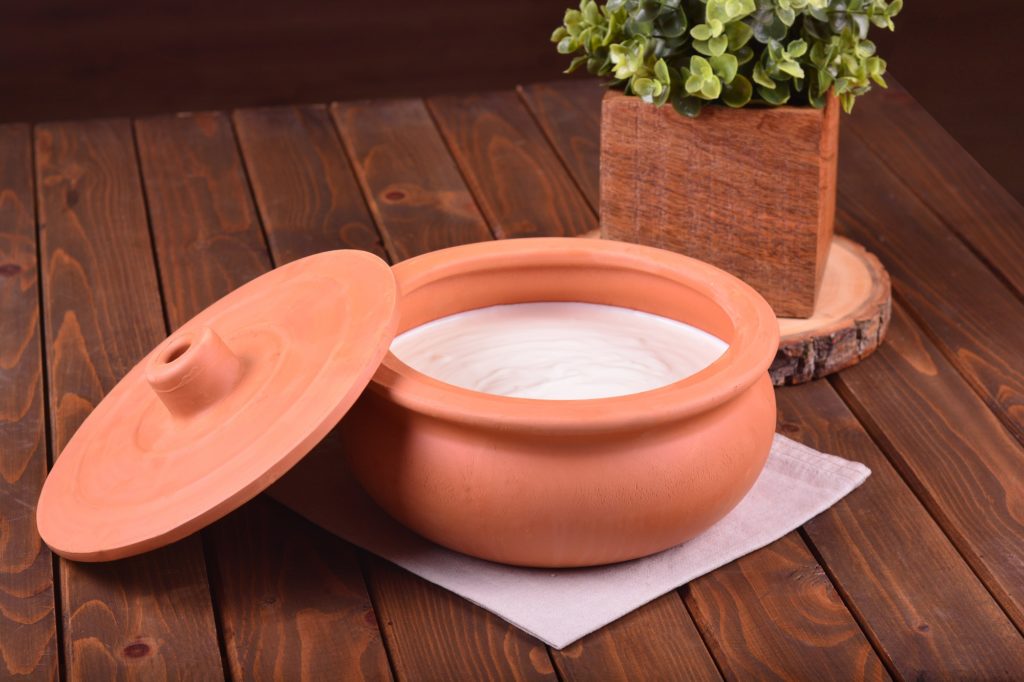 Earthen pots have a warm and familiar place in the hearts of cooks and their families – the scent and texture of these pots bring a natural element to the modern kitchen.
Available in different shapes and sizes, depending on the dish, clay pots are indispensable for slow-cooked food. These pots are suitable for use in flaming wood fires, in ovens or on stovetops.
In addition to cookware, earthen pots are often used as a decorative element or as an attractive storage container in kitchens.
Cookware will continue to be an indispensable part of homes and kitchens, as long as consumers are cooking and eating. While the appearance and capabilities of cookware will move forward with advancing technologies, it will continue to play the leading role in kitchens.
To view trends in home essential products, click here!
Stay in touch to follow the newest trends and tap into the world of the leading designers! Subscribe to our newsletter!