Kütahya Porcelain has added value to global table culture for 50 years with products that redefine excellence in design. Adding new award-winning collections to its range, Kütahya Porcelain has been recognized for its Rosa and Hypnose collections. The collections received awards in the home/tableware categories for the product discipline of the iF Design Awards, one of the most prestigious award programs worldwide.
"Kütahya Porcelain was recognized with two awards for its Rosa and Hypnose Collections"
Kütahya Porcelain continues to win the most prestigious awards in the world with its collections, the most recent additions to an approach that expands borders in design. Bringing innovative designs developed with new technologies to global tables, the brand also leads the way in recycling waste materials with its sustainable production strategy. As the most recent collections designed with this boundary-breaking approach, the Rosa and Hypnose collections, crafted using recycled materials, were deemed worthy of two awards in the product discipline in the household/tableware categories at the iF Design Awards 2021.
A collection that inspires the future with 100% recycling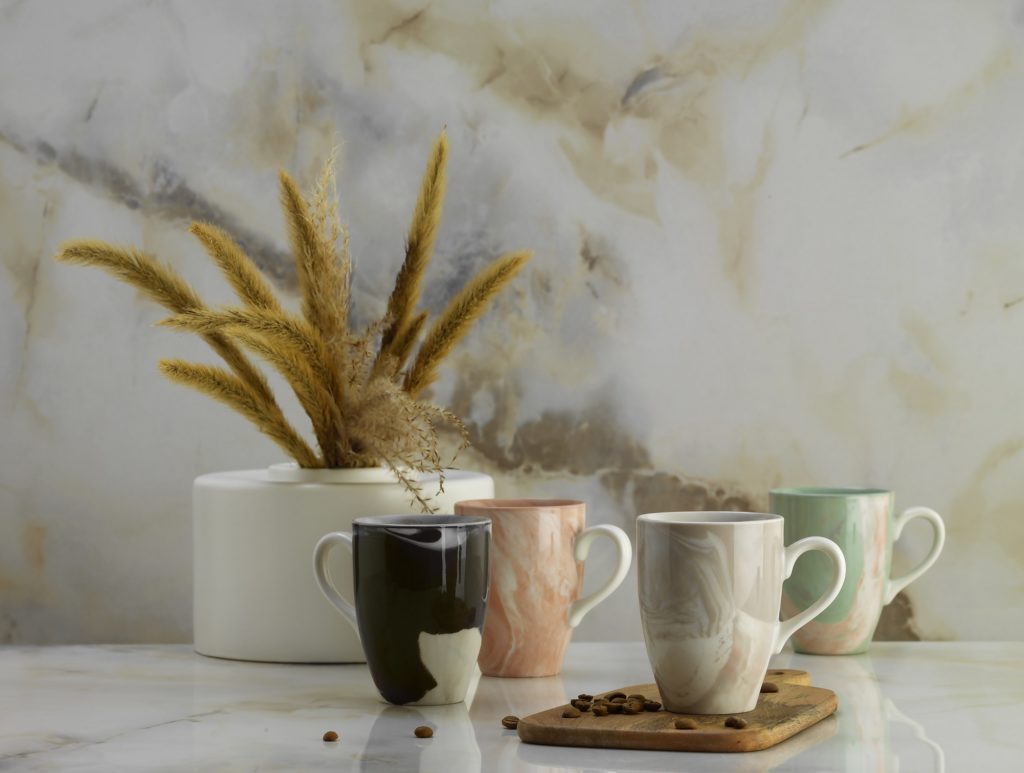 The Hypnose collection, designed entirely using waste materials and produced with the high technology and innovation power of Kütahya Porcelain, brings 100% recycled porcelain to tables. This cyclical approach inspires the future and respects nature, while featuring a mesmerizing design. Inspired by the natural cycle of life, Hypnose graces tables with unique patterns and colours. Each item is unique and, produced with a human-oriented recycling philosophy, reflects Kütahya Porcelain's commitment to a sustainable world where natural resources are used efficiently.
A collection inspired by rose petals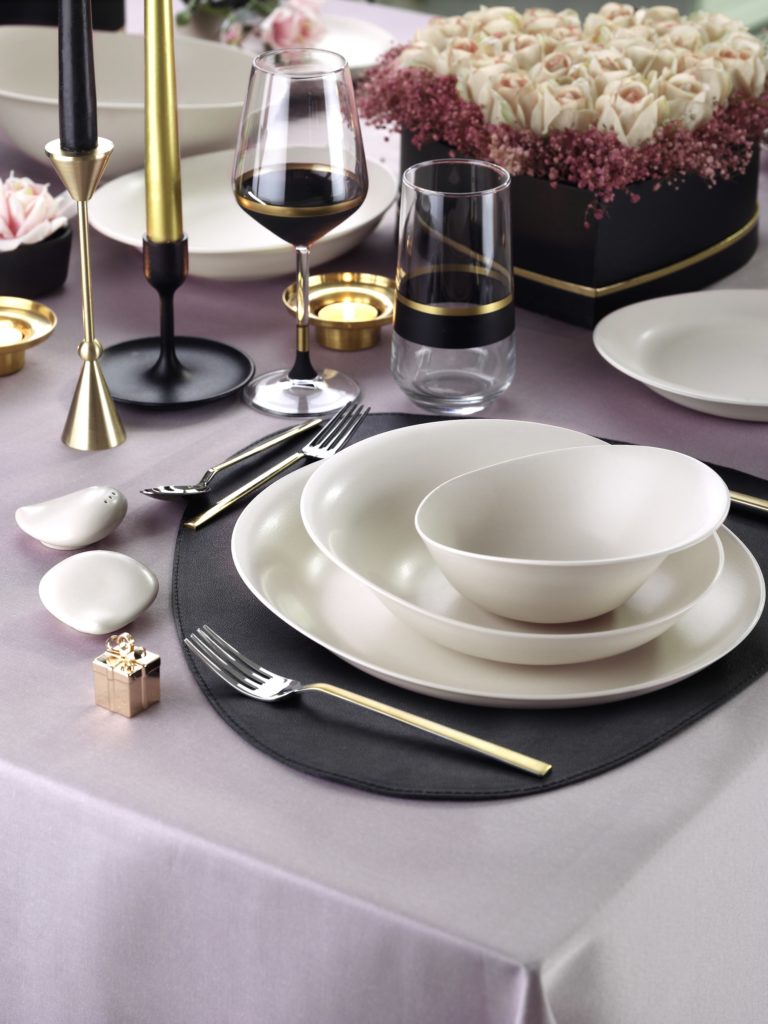 The Rosa collection, which takes its inspiration from droplets of rain on rose petals, brings calm, serenity and a soothing effect to tables. Setting a table with this wide-ranging collection is like preparing a beautiful flower arrangement. The plate group reflects the dynamic movement of the rose petal,  with an asymmetrical outline in the side view. Salt and pepper shakers featuring emotional design values appeal to the sense of touch. The collection, designed in accordance with user research, offers a special and stylishly distinctive – yet simple –dinnerware set. Seamlessly merging style and function, the Rosa collection, in hues of palest pink, is both versatile and beautiful.
It touches all areas of life
Adding value to all areas of life, from table aesthetics to home decoration, Kütahya Porcelain offers a design approach that goes beyond the limits of excellence. Kütahya Porcelain, creating stylish, aesthetic and elegant collections, captures the spirit of time in organic collections inspired by nature and humanity. In its new collections, developed by waste materials with a sustainable production strategy, Kütahya Porcelain again declares its established friendship with nature.
Check out the latest trends in tableware.
Stay in touch to follow the newest trends and tap into the world of the leading designers! Subscribe to our newsletter!